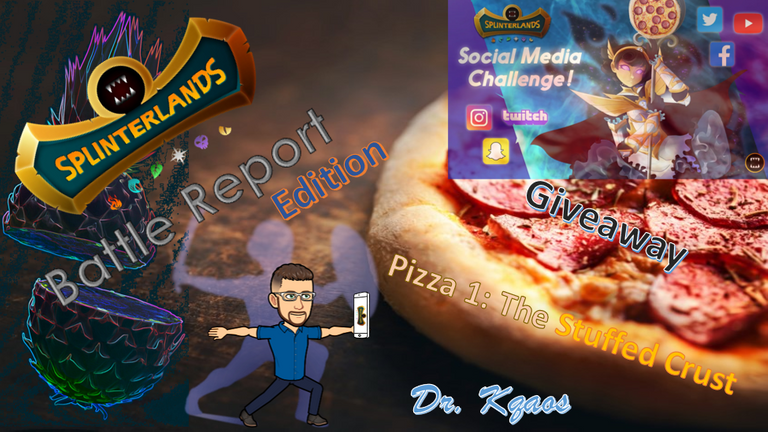 This is the beginning of the school year around here, and you want the instructors to be neutral towards the students, so let's give that away! Here is to hoping for a great school year along with a healthy rest of the year for everyone!
I am also doing the Social Media Challenge that Splinterlands puts out there, let's get awareness of an awesome game, follow me on twitter and retweet! @DrKqaos If you are not playing Splinterlands yet, click on any of the battles or the link towards the bottom, would love to have you! This one is going to be a three tiered system, because, why not 😊 We are beginning with some flight on the Gargoya Lion, however, I did get 133 upvotes on the last one, so at 135, I will upgrade the flight to the Gargoya Devel. Here is the last one though, if I can get to 160 upvotes, the card will sink to the ground with an Epic Uraeus, get the message out!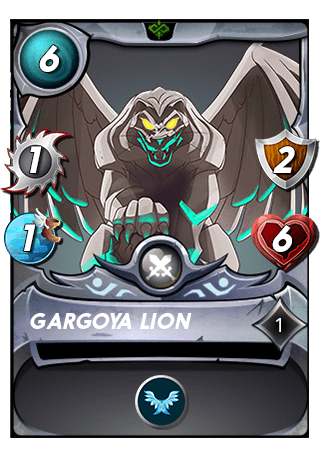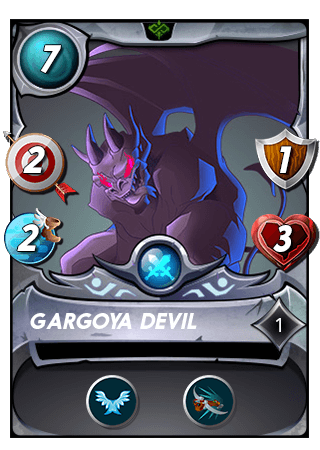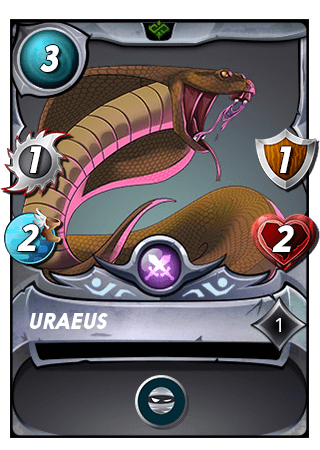 Rules:
• Leave a comment with your username, along with your
Favorite thing about School!
•
No repost, upvote or tips, !PIZZA, !BEER, !WINE, !LOL, etc. required, but if you want to I will be appreciative!
• When this post pays out, a winner will be decided by random name picker (https://filoz.info/picker/)
• Winner will need to comment within 48 hours on the winning post, I want to make sure it is going to someone alive! No response, no winnings, but I want to send it out, the prize will roll over to my next brawl report.
---
As I post this SPS is currently trending at $0.078, Still on the upward trend. Speaking of buying things, there are 413,279 packs to go until the next airdrop, they are dropping fast for the next summoner, the legendary Fire Summoner!
---
Since I have been looking at cards a little bit more, the lore really pops, and this one, has gladiators within the brawl, so let's look at the one that worked well for me!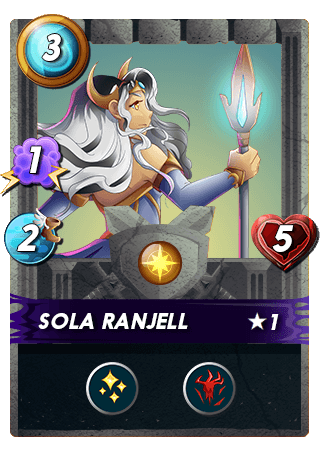 The Lore behind Sola by Splinterlands:
When the Wizards' Council disbanded and settlement of the Praetorian lands was announced by the Gloridax, a silent migration began, unlike any the Splinterlands had ever experienced. The daughters of the moon, also known as the Lunakari, began making their descent to the ground. Ever since the brutal war in the sky known as the war of sons and daughters, the Lunakari have been few in number and their home has been crumbling under their feet. Before the floating continent of Lunaki is gone forever, the women of the Lunakari must descend, and they must do it without being noticed.
Each of these women has powers beyond those found on the ground, remnants from the stolen angel blessings that led to the war with Solaki many years ago. Each day, two more of them make the descent into the Splinterlands by night with instructions to simply blend into life there. Some of the Lunakari have not gone quietly nor blended easily. One of these is a beautiful 19-year-old youth named Sola Ranjell.
She was never fully accepted as a daughter of the moon with a name like Sola, but she clung to her name like a child clings to its mother, saying it reminded her of the "angels who allowed her passage." Sola's eyes shine with bright gold, like a glimpse of the sun, and her hair is a mesmerizing mix of black and white, like moonlight through the trees.
Sola came to the Splinterlands directly into Praetoria on the brightest night of the year: the alignment of moons. She went straight into the Moxian arena and enlisted herself as a Gladiator, completely unafraid of her Lunakari heritage and representation. She fights for the daughters of the moon, and does not care who knows it. Although she controls many mysterious magical powers, she aims to only fight with hand and weapon in the arena. Her weapon is a long two-bladed staff that is edged on both blades with a constantly burning light whenever Sola holds it in her hands.
---
This was not a good one with multiple people on vacation or sick, only filled 10/16 frays. I am in the Bronze league with only Chaos Legion cards, with 8 battles to my name.
---
Battle #1 (Link)
Starting out with the even amounts, I think I am travelling first, but I did get a bundle of breadsticks from @failingforward to keep my hunger down, they were stuffed with good cheese, almost like a stuffed crust, but easier to travel with, anyway… looking at 44 mana, no healing, and divine shield, I decided to go fire on this one, chimney can hit hard and if they go earth, I have tusk the wide to take down some of the damage. They went death on this one, so I will be getting hit hard. They were just doing too much damage too quickly, speed came into play on this one.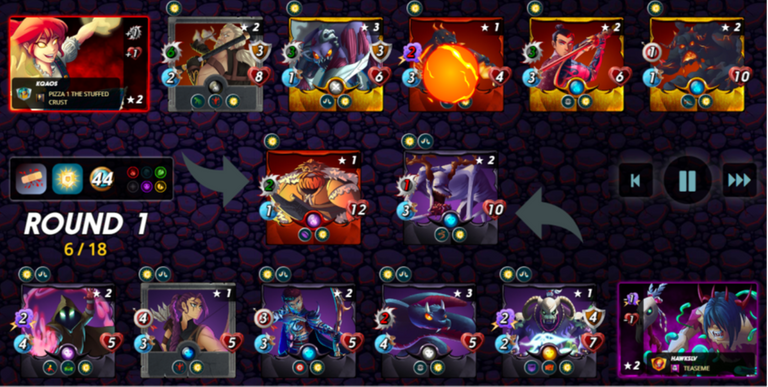 ---
Battle #2 (Link)
This one is at home, so it calls for a proverbial strategy meeting with my buddy @theacks, who hasn't been feeling the greatest lately, but I am hoping some of the stuffed Crust Pizza will help him feel better as well. 14 mana, equalizer, and ranged can be used in the front spot. I don't know how smart this is, but I am going light, for the gladiator that heals along with the double strike of the Arbalest. They went light as well, but looking at more damage from the back end it looks like. Their gladiator just took off and my healing could not overcome it.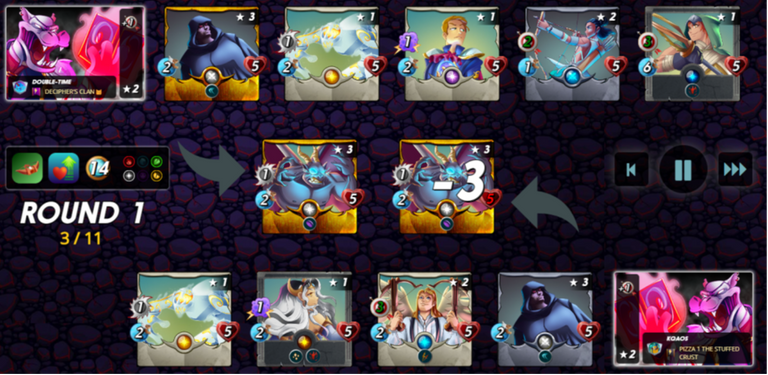 ---
Battle #3(Link)
Staying at home on this one I decided to sit down over some more great pizza with one of our new members @xyres very important that they know how a great Stuffed Crust Pizza tastes! Looking at 34 along with super sneak, only water and fire allowed, with dragon. I decided to go water on this one, mostly for the speed in the attacking aspect. They went fire, I should have taken away some of the attack with them. I guess my scavo tank worked out… that was crazy!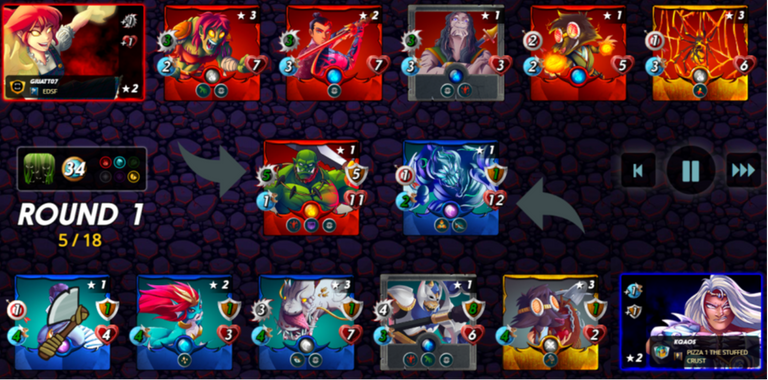 ---
Battle #4 (Link)
Since this one was on the road I decided to visit our other guild The Calzones, I know it has been rough, but they will make it through! 12 mana, no ranged attack monsters, so only magic and melee. I am going light on this one, crossing my fingers! They went fire on this one, not unexpected, but it does not look good for me either. Yeah, did not work out again, not looking good for me at all.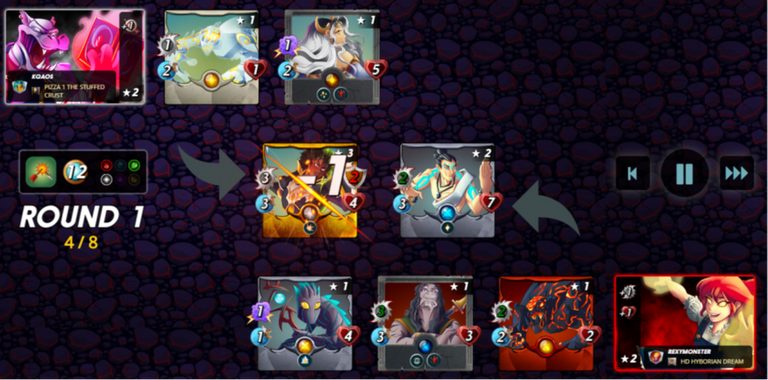 ---
Battle #5
Staying away on this one, with 56 mana, no shield and earthquake. I decided to go light, some heavy hitters but a flight can help out. However, it was all for naught, they ran away!
---
Battle #6 (Link)
This one is back to the home arena, stopped by the Hand Tossed pizza guild, I felt like something a little different this time around! 15 mana, super sneak and divine shield. I decided to go with Death, hoping that the decrease in health will help me out. They went dragon, so slowing me down, they also went with Quora, that could be dangerous to me. The misses got me and then the bloodlust.
---
Battle #7 (Link)
Last one out of town, I decided to stop by and see @sweny to see how the latest guild hall for a new pizza guild is coming along, it looks nice! 22 mana, true strike, so everything is hitting. I decided to go water for the speed boost along with the double opportunity strike. They went water on this one as well, I have more monsters out there, but I don't know how everything will go. This time it was due to that double opportunity, it won it for me!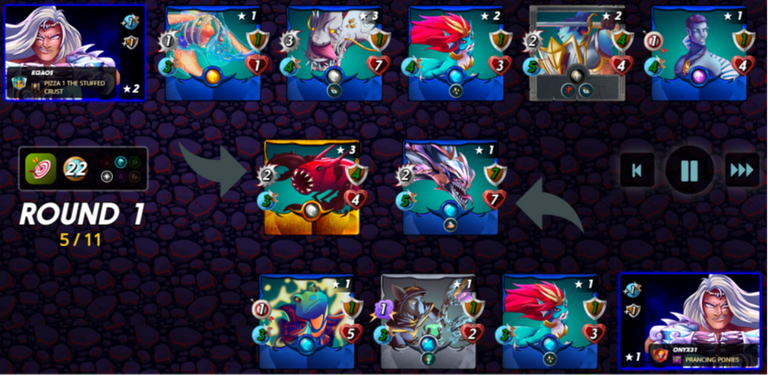 ---
Battle #8 (Link)
The last battle, back in the home arena, I need to stop buy and see @blitzzzz over at the Deep Dish Guild Hall for some nice hearty pizza! Equalizer, knockout and 18 mana. I am going for light again on this one, I know this combo will happen in the positive for me at some point! They went fire on this one, but my combo finally worked!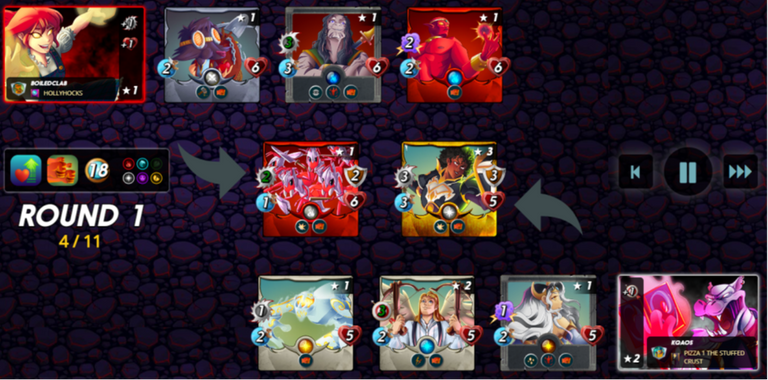 ---
The brawl finishes in a 24 in half hours from now, I am sitting on 2 and 2, okay, but I would like it to be higher. We are currently sitting in 1st place; I think the brawl should just end here! 😄
I ended up 4 and 4, fifty percent, at least it is not losing, but it is not winning either. The guild did pretty good for 6th place with not having 6 spots filled, that is a good record for that!
---
Due to those merits, another gladius pack! However, nothing special on this one.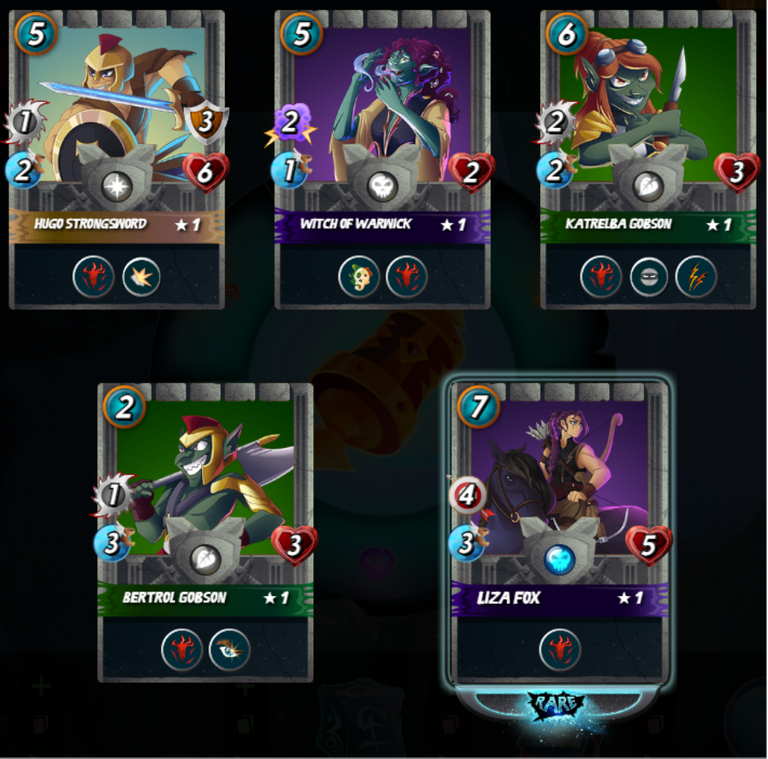 ---
Check out other Pizza Guild Brawls:
@candnpg Splinterlands - PIZZA 420 Brawl Report
---
Giveaway Pings
@amaillo
@luizeba
@irisworld
@h3m4n7
@blitzzzz
@shawnmichael-gt
@koodies
@postapocgamer
@jfang003
@henruc
@bokica80
@relf87
@cogie88
@candnpg
@chefbgob
@qoogohome
@mercysalifu
@thoth442
@bonehead752
@marcinxyz
@urkanon
@criptosectadepit
@urkanon
@plicc8
@theacks
@danideuder
---
Thank you for reading this far, additionally, I do want to thank the people in Pizza, a great place to hang out! I have learned a lot from it and there are great people and a very positive community.
You can find them here: Awesome Pizza Discord
I'm starting to track the Pizza token a little bit more as well, it is currently sitting at $0.01981, a great time to join!
At some point I will be doing some other posts about my experiences in Crypto, but here are some links if you are interested in some other NFT Games or other games as well!
---
Splinterlands
If you use my referral link I will send you 100 DEC to get started!
Layer 2 Labs
A Great community for Splinterlands, with games and a faucet to help players as well, new name as well, was Splinterlabs.
Rising Star
Great music NFT and a way to support up and coming musicians!
Sorare
Still learning this one, but it is a football (American Soccer), easy to set up and go!
Star Citizen Referral code: STAR-LRKQ-D6NK
Space game, still in alpha development, playable, very immersive, sign up with the referral code it will give you money in the game along with both of us receiving a free ship!
Unmineable
A great way to get into Crypto mining, easy to set up, code gets you a 0.25% fee discount, uses the graphics card while you are not using your computer, or you can mine with just your CPU.
---
Let me know if there are any questions, you can find me in the messages here or in the Pizza Discord.
Lastly, thank you again, remember you are awesome and have a wonderful week!
Dr. Kqaos
---
Photos come from PowerPoints stock image, Bitmoji with Splinterlands logo on top of it, or my own screen shots of Splinterlands
Disclaimer: This is my opinion, not financial advice.