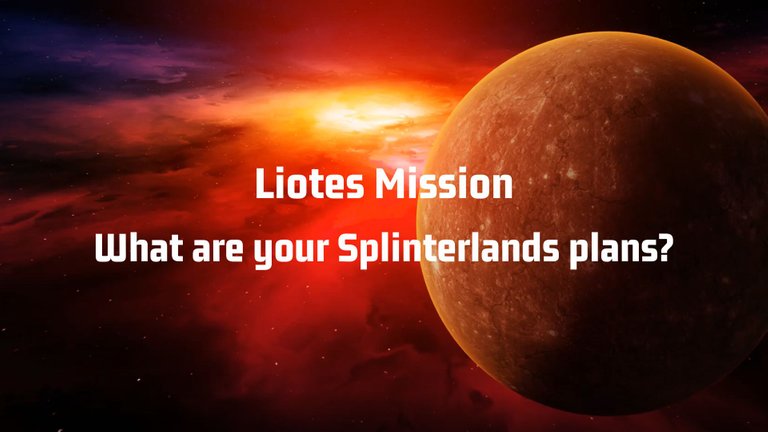 If you haven't followed the Town Hall of the Splinterlands Team yesterday, you should probably read the two following posts:
The Fomo potential is definitely real and we would like to know how you plan to deal with it.
The mission today:
What is your strategy regarding Riftwatchers and Tower Defense in Splinterlands? For the ones not involved in Splinterlands, you can give us a detached opinion about it :-)
Write your answer in a comment below this post to take part in the Liotes Mission.
The Liotes Mission
By taking part in the Liotes missions, you can win credits that will help you to increase your score and your title in the Liotes Ranking.
People who submit an answer will get 4 credits for the Liotes ranking.
We are very grateful if you enter the challenge within 24 hours after the post is published. We will try to count entries up to 36 hours after publication.

Liotes
A project run by @ph1102 and @achim03
Resources