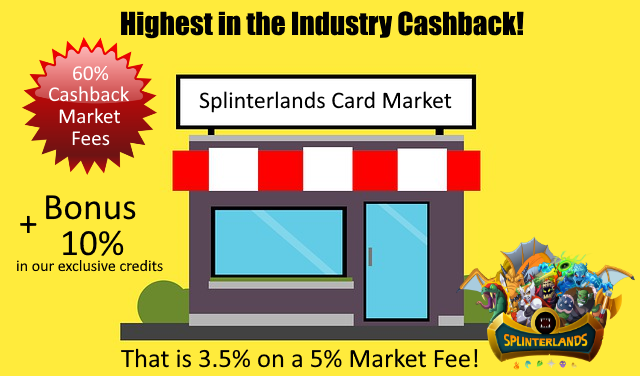 A new card market is here that generously gives 3% cashback PLUS a bonus of another .5% in our exclusive credits.
We are pleased to announce that we have the highest cashback in the industry. We have some new features coming just around the corner, one of which is a solution to a problem we saw recently break out between two splinterlands members.
Cardauctionz.com is quickly becoming your splinterlands tool to success and extra source of fun!
To see and use the new market just visit https://cardauctionz.com/market