Hello Summoners! Hope you all have had an awesome weekend. Today we are back to opening another four Chaos Legion packs from the pre-sale, packs 17 through 20.
Pack 17:
A rare Death Splinter tank in this first pack.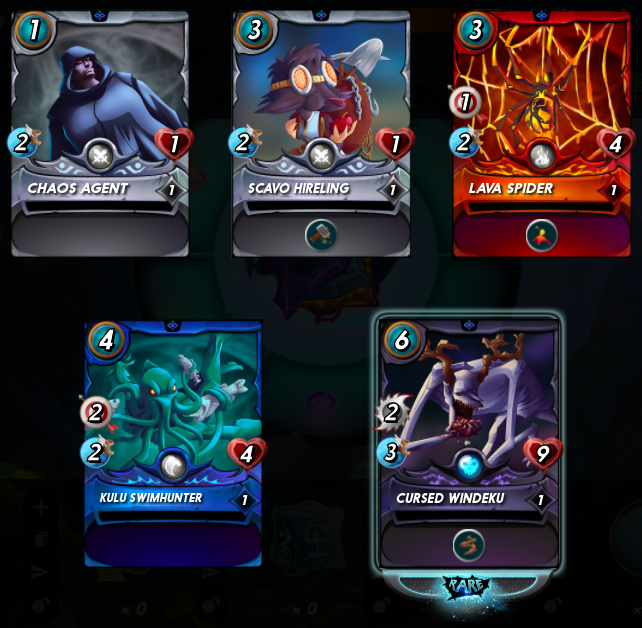 Pack 18:
Another Tarsa summoner card, yay!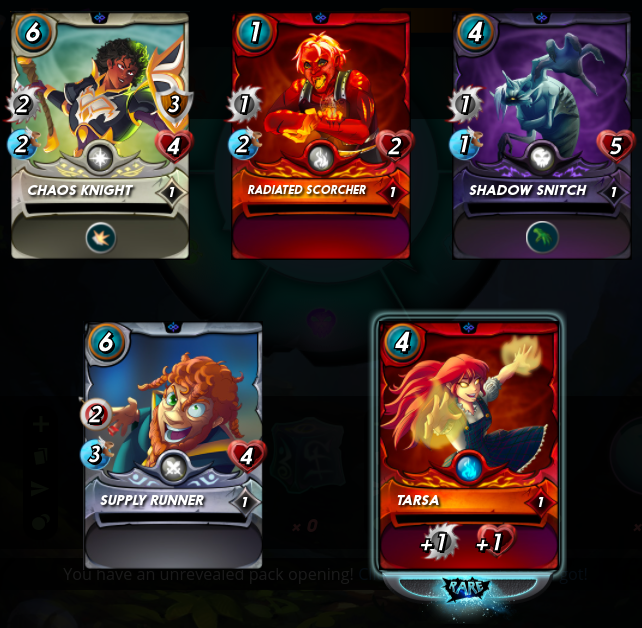 Pack 19:
Nothing really special in this one...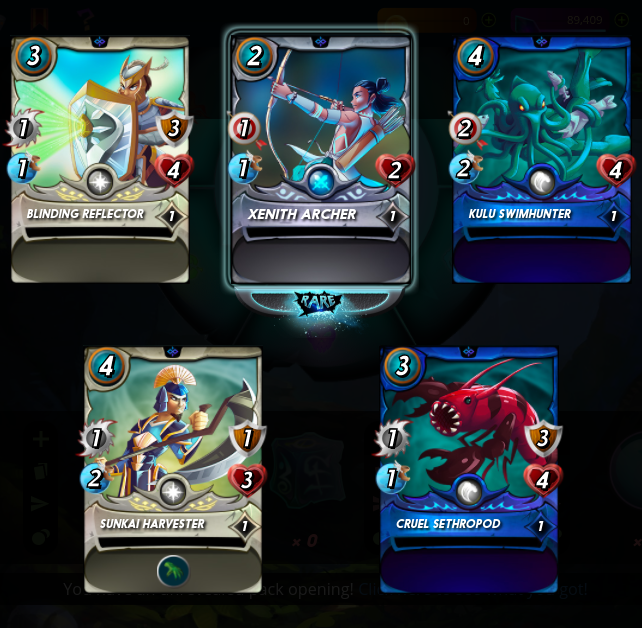 Pack 20, the last pack we are opening today: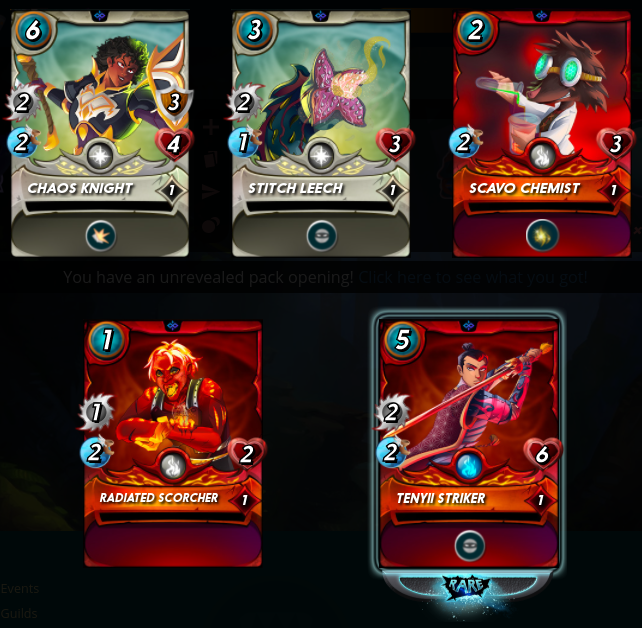 All right folks, that was it for today. No legendaries or gold foil cards in today's episode either. As always, I appreciate your upvotes and comments and hope to see you back tomorrow for another episode of Chaos Legion packs opening!