Flesh Golem Finishes Arianthus • Kill of The Day
Kill of The Day goes to my Flesh Golem for finishing off @hersnz's Lord Arianthus to eliminate the stubborn obstacle from the battlefield.
Diamond League III
Closing in on Diamond League II... one or two more days before I break on through!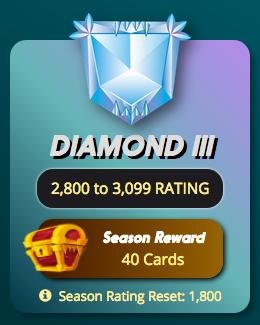 The Lineup
Aim True Rules were beneficial for my Earth Team with a lineup of melee and ranged attacks, taking advantage of the rule which states they "always hit their targets." This was very helpful in taking out Lord Arianthus and the rest of his Life Team cronies.
Check out the battle here:
Get in the game and earn daily rewards!
Untamed expansion set is live!
Earn Dark Energy Crystals and buy Essence Orbs!
Get into the tournaments and win $$!
Thank you @aggroed and @yabapmatt for creating Steem Monsters.
---

Thanks for the art @overkillcoin... minnows, dolphins, whales... I'm down with squid!