If you want to invest in chaos legion cards, this post is written for you!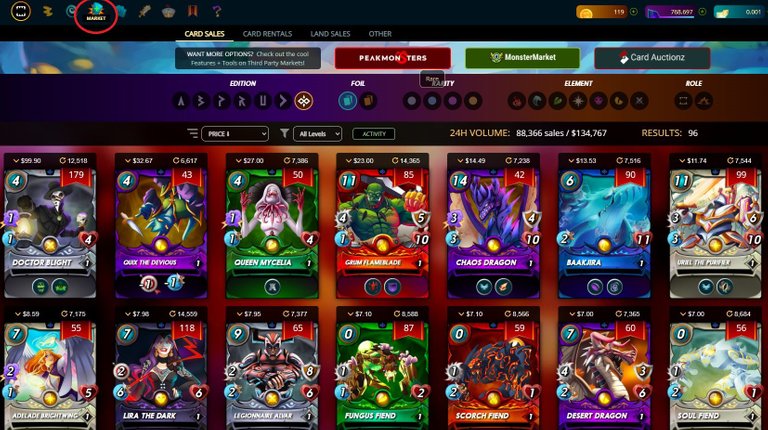 If you want to check the prices of chaos legion cards, you can click market in the top left corner which is circled in red in the above picture.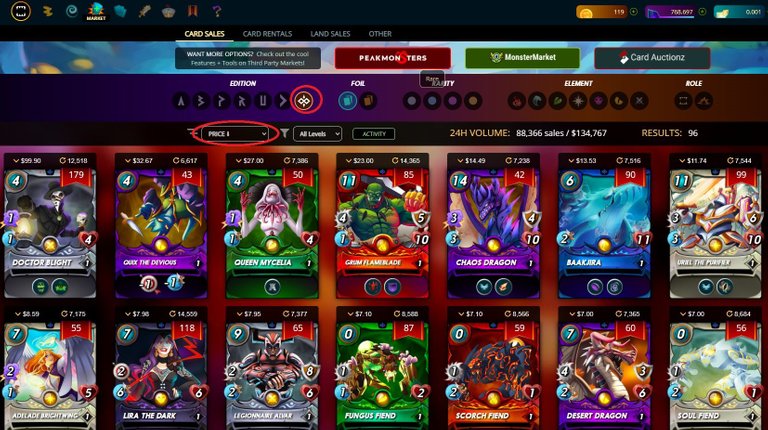 then you click sorting in descending prices, you can see the most expensive cards in the market.
then you click chaos legion, the cards which don't belong to chaos legion are filtered off.
I think most of the highest valued chaos legion cards are worth investing because they are actually quite cheap now.
In a bear market like now, its safer to invest in a higher-valued investment than the lower ones because the bear market filters off the toxic assets, and the rest of the "survivor assets" are worth investing because they survive the bear market, just like amazon back in the days when tech bubbles burst.
But what's the best chaos legion cards for investors?
If I really wanna pick one, I would pick QUIX THE DEVIOUS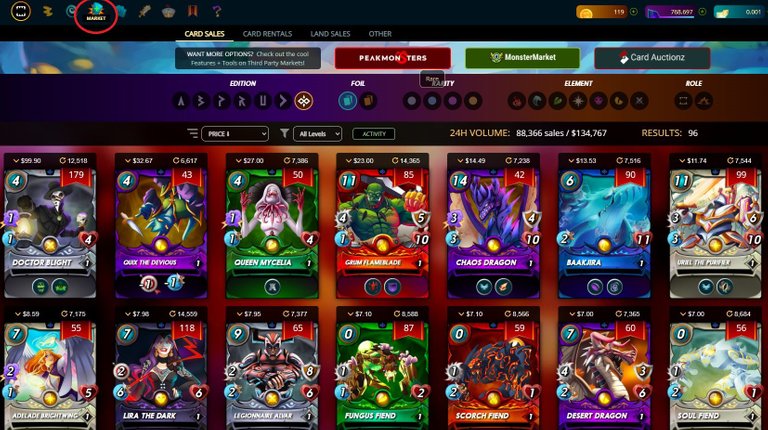 QUIX THE DEVIOUS IS THE BEST INVESTMENT RIGHT NOW because it's the only dragon summoner in chaos legion, and dragon summoners are known to be value preserving in volatile market conditions!

DISCLAIMER:
I am not a financial advisor. Do not take anything on this post as financial advice, ever. Do your own research. Consult a professional investment advisor before making any investment decisions!