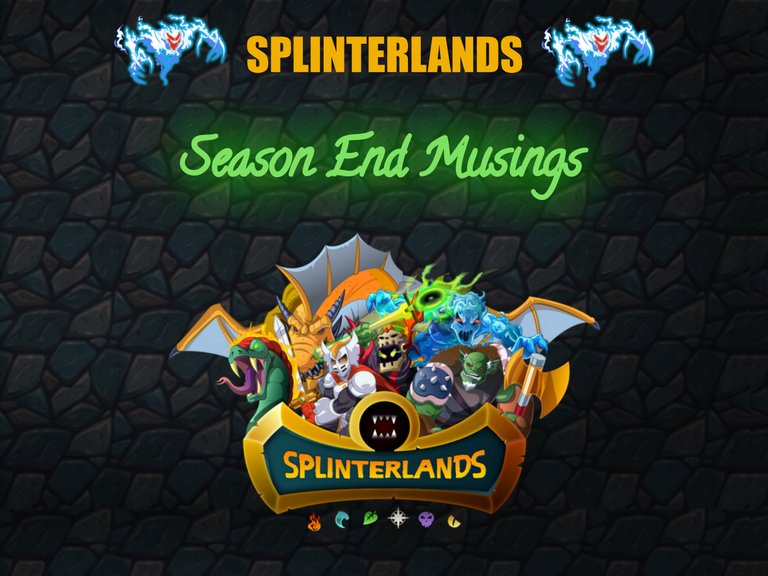 Evening Splinterlanders
So the season ended yesterday and with all the missed targets and disappointment I also learnt a few good lessons. From the season start, I was planning to stay in Diamond league and battle to earn my place on leader board. But latter on in the season I started facing some real hard hitters with maxed decks. This made me realize that some of my monsters aren't upgraded enough. So from now apart from longing for legendaries, I will also be upgrading my commons and rares slowly and steadily.
Although facing tougher adversaries and loosing to them can be annoying, but it is also a nice way to learn new strategies and your shortcomings. In splinterlands(like life) you only learn when you get out of your comfort zone.
With no signs of getting to top 40 Diamond League leader board, in the last moments of season, I advanced to Champion-III. Why miss the extra 20 season end loot rewards(Diamond-I loot: 60 chests and Champion-III loot: 80 chest). A bird in hand is better than two in the bush. And those extra 20 loot chests paid me pretty well. Here have a look at my rewards: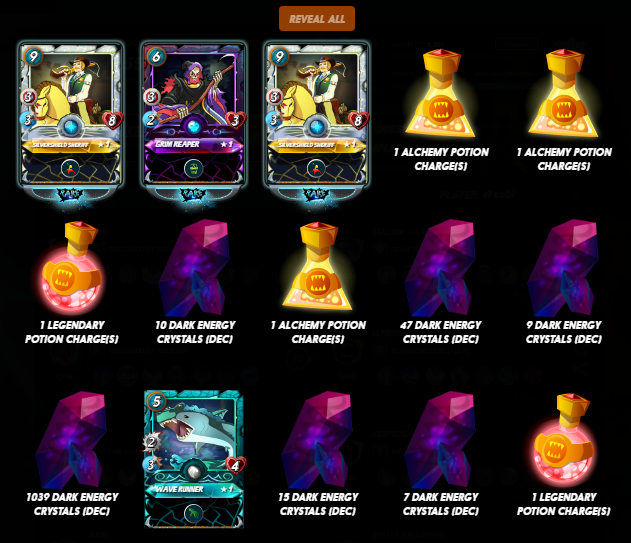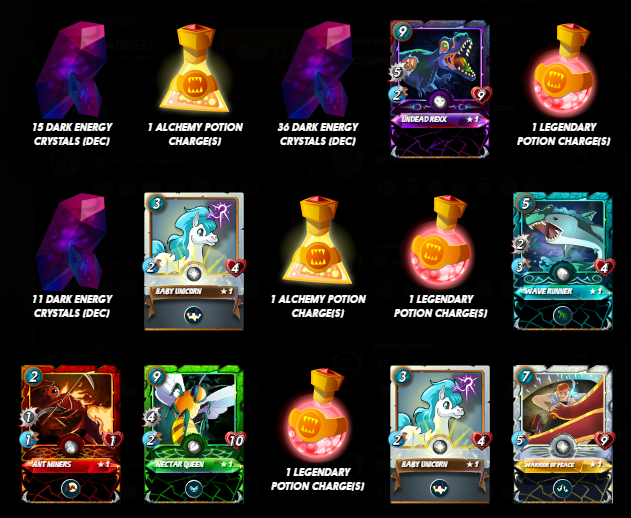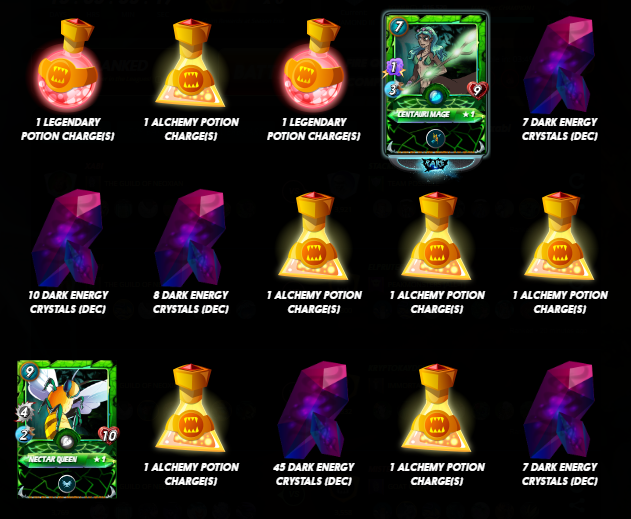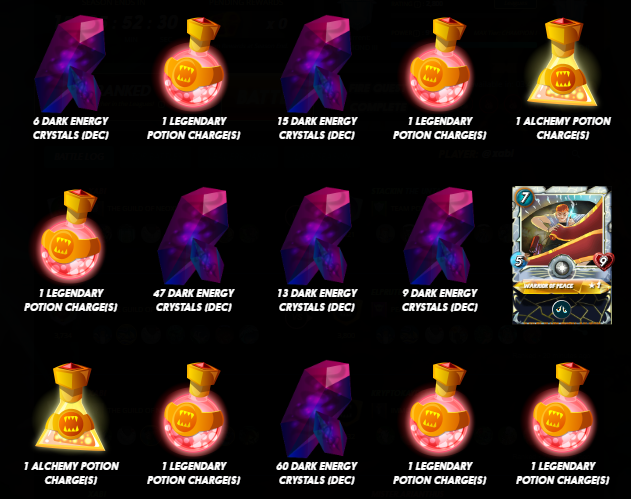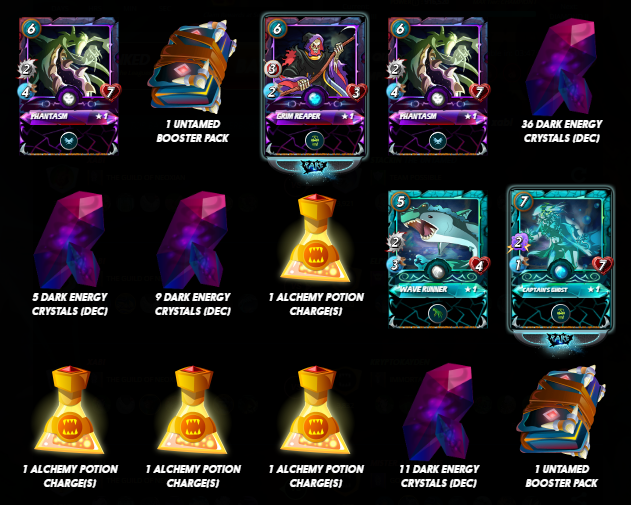 I made a logical decision to move from Diamond to Champion League and it paid of pretty well in the form of two untamed packs. Not bad at all.
Loot Cost Analysis
Although I didn't pulled any epics or legendaries but still I got some decent rewards (considering the recent DEC pump).
DEC pulled : 1,489 (6.63 Hives)
Packs Pulled : 2 ( 8.2 Hives)
Potions: 17 Gold & 12 Legendary (5.4 Hives)
Cards: 16 Commons & 6 Rares (2.1)
Card Price based on burn value, Packs price from HE.
So, I have got total 22.33 Hives worth season end loot, not bad. But it could have been far better if I pulled a legendary or gold foil. Also don't forget the heavy DEC payouts from battle wins.
All these calculations, made me conclude that apart from being fun playing splinterlands is still profitable. All you need is a bit of luck.

That will be all for now.
Take very good care of yourself and people close to you..
Until next time...
👋Adios👋

Don't know about Splinterlands

---




Support @bdcommunity by voting them for witness following this instructions: