Tonight we are celebrating the fact that Splinterlands HQ is the fastest growing Splinterlands channel on Twitch. It is growing so fast that we are already at 170 followers and are just now throwing the 100 Follower party!
Here are the prizes and winners from the 50 follower party...
5 SPS to ZYKKwolf
500 DEC to SKynotik
Rare Summoner to Chasperdaghost
Gold Marrows Ghost - Aubry
2000 DEC - Kiffidie
10 SPS to Backgammon
Epic Card - TwitchTrolling
Gold Card - Adikar
500 DEC - Mugi
5 SPS - Zero
10 - SPS Ralph
10 - SPS - DarkRahl
5 - SPS - Truth
500 DEC - Darrin
Epic Card - TruthComesOut
Epic Card - Mordigan
5 SPS Mordigan
Gold Card - Ralph
500 Dec - Mosho
Epic - Mosho
20 SPS - Adikar
2000 DEC - Backgammon
10 SPS - Ralph
That is a lot and that was just for the 50 follower party. Can you imagine what we'll do for this one?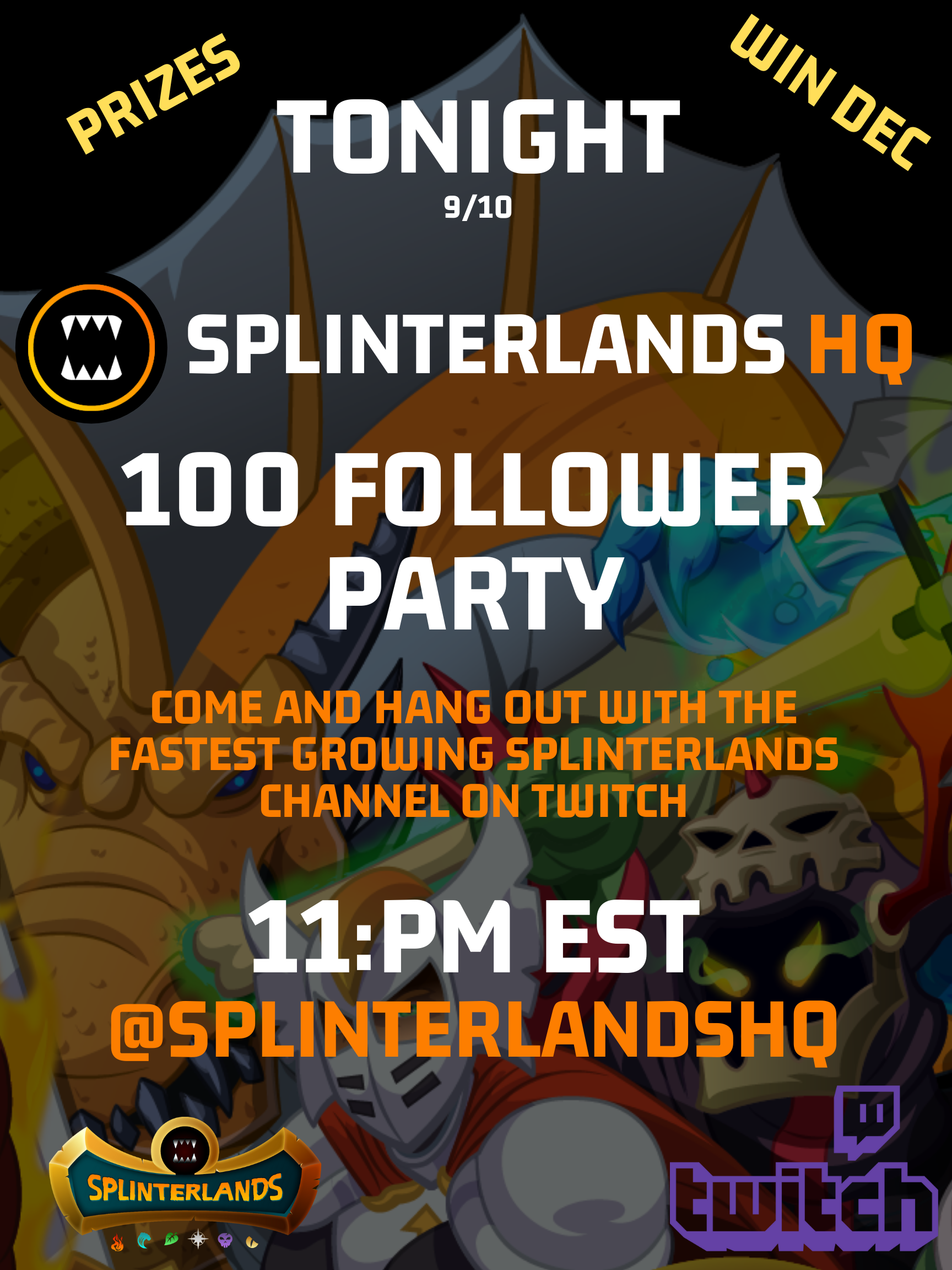 Join @Gank and I as we host the party. It is going to be a lot of fun and we will be telling all of them get on Splintertalk! This place is a treasure trove of information.
Join us tonight here... https://www.twitch.tv/splinterlandshq
PARTY KICKS OFF AT 11pm EASTERN and will run a couple of hours.
See you there.