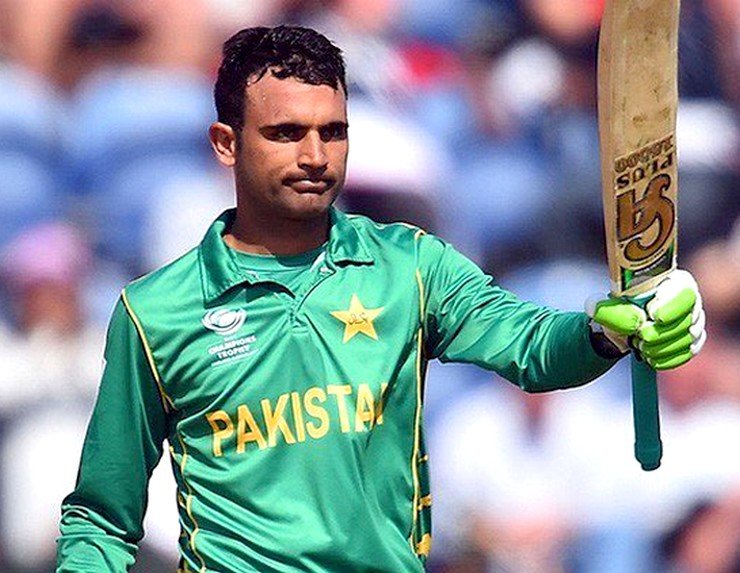 Bulawayo (Zimbabwe). Pakistan beat Zimbabwe by 131 runs here in the one-day match to give the series 5-0 to their name.
Fakhar Zaman, who scored his first double century in ODIs for Pakistan, today made another record of completing 1000 runs in the lowest innings of 18 innings. Jaman broke the 38-year-old record of West Indies great player Sir Viv Richards, who scored 21 innings (22 matches).
In reply to Pakistan's 364 for four, Zimbabwe's team could only manage 233 runs in four wickets in 50 overs. The attention of the Zimbabwe batsmen, who were completely flopped in the last four matches, was more than batting 50 overs more than winning the match.
Pakistan scored 364 for four wickets in the fifth and final match of the series against Zimbabwe, due to an innings of 85 runs from Fakhr Jahman. In addition to the half century, openers Imam ul Haq (110) and Babar Azam (106 not out) scored a century in the second innings.
Zaman and Imam-ul Haq reached Pakistan's score of 168 in 25 overs. Liam Roach (one wicket for 65 runs), the last ball of the over caught the wickets behind the wicket and missed the century.
Despite scoring a century, Jaman also holds the record for making 515 runs in a five-match series. He scored 455 runs in the middle of the one-day internationals. He is out in the final match after the first match of the series.
Left-arm spinner Wellington Masakadza (one wicket for 66) took Imam ul Haq's wicket. Azam scored a century in 72 balls and brought the team's score to 350. He completed the last fifties in just 17 balls.
Skipper Hamilton Masakadza (34) and Tinashe Kamunhukumvai (34) added 66 runs for the first wicket to Zimbabwe. Prince Maswaroow scored 39 and Ryan Murray scored 47. This is the best score for both the players. Peter Moore scored 44 not out.