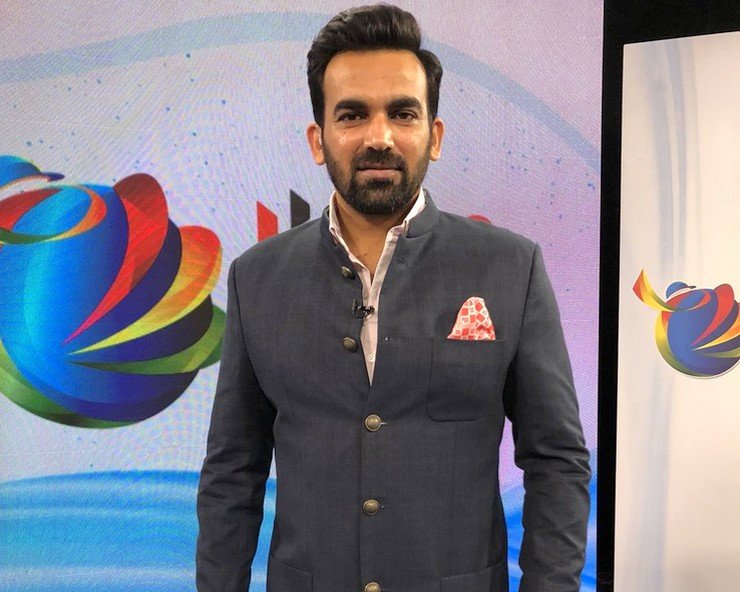 Mumbai. Former fast bowler Zaheer Khan believes that India has strong options (Bench String) to offset the absence of injured fast bowlers Bhuvneshwar Kumar and Jaspreet Bumrah. Both of these fast bowlers will not be able to play in the five-match series against England in some of the upcoming Test series.
Indian selectors have included Bumrah, Ishant Sharma, Mohammed Shami, Umesh Yadav and Shardul Thakur for the first three Tests. Allrounder Hardik Pandya is also included in the team. The BCCI has informed that during the one-day international series, unfinished Bumrah will be available for selection from the second Test.
The first Test of the five-match series will be played in Birmingham from August. Zaheer said that Bumrah will be injured during the first few matches and Bhuvneshwar Kumar has also been hurt, which is a matter of concern for the upcoming season. But I believe that despite their injuries the series of five matches is a long series.
He said that I believe that whatever Umesh (Yadav) like the bowler has played, Ishant is a senior bowler and he has to go ahead and lead Mohammed Shami's record is good. I believe their (Bhubaneswar and Ishant) will be lacking, but despite this, India's Bench Strength is quite strong.
This left-handed fast bowler was speaking to the reporters after the green rug of Kanakia Manson Marathon Challenge here. Zaheer agrees with great cricketing legend Sachin Tendulkar that in the last several years this is India's most complete and balanced pace bowling attack.
He said that of course yes If you look at the style, the style of each bowler, you can say that it is a complete attack because different bowlers in different situations affect more. The 39-year-old fast bowler, who scored 311 Test wickets for India, said that India would have to perform consistently well throughout the match.
He said that considering the circumstances, I am feeling that this is Indian summer and I hope that the performance of the Indian team will be consistent during the five-Test series which they are doing well now.
Zaheer said that the series of five matches is a long series and hope that our bowlers will remain fit and the whole team will be fit. Because in the long series, it is necessary that they remain united as a team.
thanks eveyone