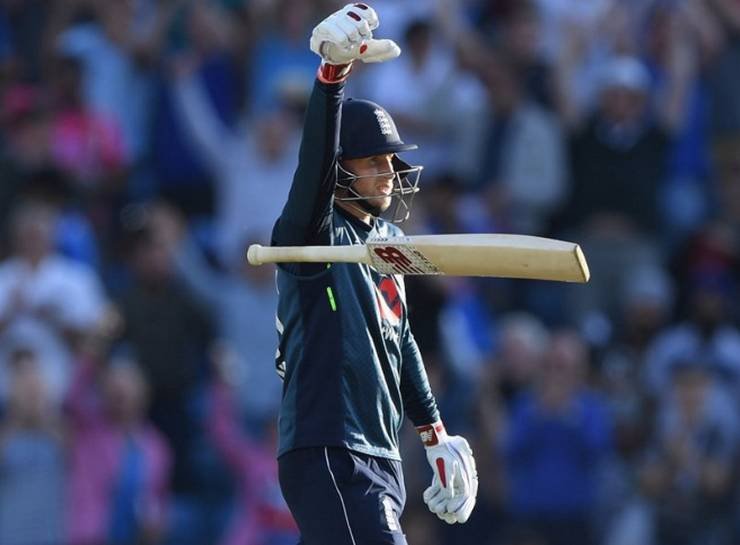 Leeds With the help of an unbeaten 88 runs from Root's unbeaten century (100) and captain Eoin Morgan's unbeaten 88, England defeated India by 8 wickets in the third and final one-day match to take the series 2-1. A partnership of 186 runs was played between 213 balls, which made England's win very easy. India had to suffer a loss due to weak batting and extremely double-standard bowling.
After losing the toss, Virat Kohli's 71 and Mahendra Singh Dhoni's 42 helped them to lose 8 wickets in 50 overs and scored some 256 runs. England lost two wickets in 44.3 overs and scored 260 runs. Root scored 100 runs in 120 balls with 10 scores, and Morgan scored 88 runs in 108 balls with 9 fours and a six. Match highlights
England beat India by 8 wickets
England scored 160 runs in 44.3 overs
Joe Root completed the century from the winning four
Root had a century in 2014 on this field
Eoin Morgan, captaincy innings, remained unbeaten on 88
England need 13 runs in 48 balls to win
England score 244/2 in 42 overs
Which is not out on Root 91 and Eoin Morgan 85
India's poor bowling eased England's way
England score 229/2 in 38 overs
Root 81 and Morgan not out 80
England only 28 runs away from victory
72 balls to be played in the match
England score 33 runs in 33 overs losing 193 runs
Root 67 and Eoin Morgan not out 62
England need 64 runs on 102 balls to win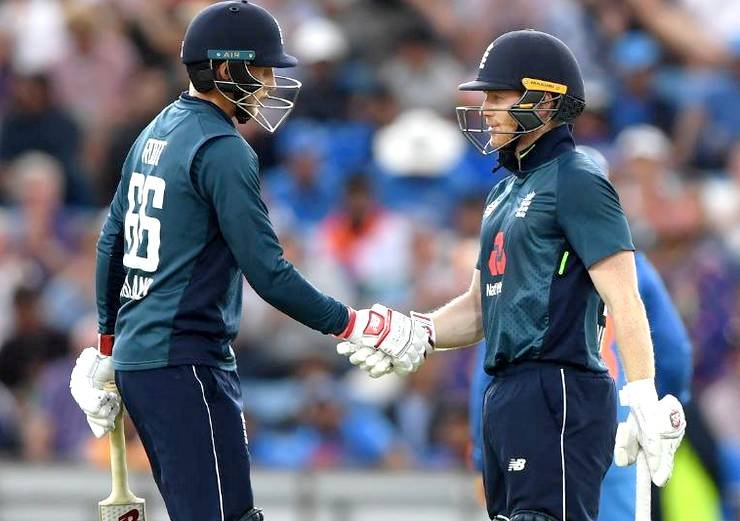 England score 181 for 2 in 30 overs
Root 60 and Eoin Morgan 57 not out
England need 76 runs on 120 balls to win
England score 113 for 2 in 18 overs
Root 38 and Morgan not out 13
England score 91/2 in 13 overs
Root 22 and Ian Morgan not out 7
England's second wicket down, Vince Run out
Mahendra Singh wins wicketkeeping
Dhoni sits as a cheetah, gives success to India
Vince returned to the pavilion after scoring 27 runs
England score 74/2 in 9 overs
Shardul Thakur's first blow to England
Shardul throws Bairstow (30) to Raina's hands
England score 43/1 in 4.4 overs
India score 256/8 in 50 overs
England need 257 runs to win
Bhuvneshwar Kumar catch out on the last ball of the match
Willy hunted Bhubaneswar Kumar (21)
Shardul Thakur remained unbeaten 22 runs from 13 balls
In the 48th over, Shardul Thakur took 2 sixes
Ben Stokes was bowled by Shardul, with two dexterous sixes
India's first innings came on the first ball of 48th over
Stokes scored 14 runs in this over
Team India batsmen in extremely difficult
Mahendra Singh returned to the pavilion with 42 runs
India lost the seventh wicket as Dhoni
Dhoni catches the wicket of wicketkeeper Butler on the Wiley ball
Dhoni scored 42 runs off 66 balls with 4 fours
India score 225/7 in 45.5 overs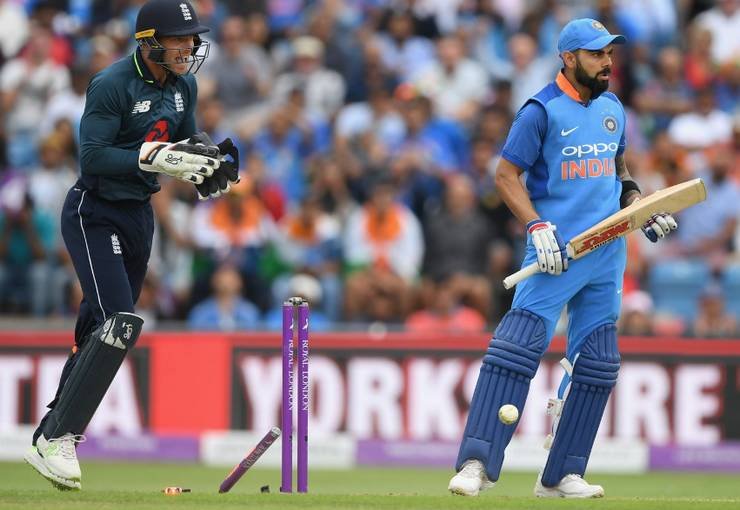 India score 201/6 in 42 overs
Mahendra Singh Dhoni 25 and Bhuvneshwar Kumar 5 not out
India completed 200 runs in 41.3 overs
Indian batsmen are playing such a test match
Due to being cold, Indian batting will not lose
India's sixth wicket dropped ...
Butt Butler's catch by Irfan Pandya's catch on Mark Wood
Hardik Pandya contributed 21 runs
India score in 38.2 overs 194/6
India score 192/5 in 38 overs
Mahendra Singh Dhoni 27 and Hardik Pandya not out 19
India lost the fifth wicket, Suresh Raina out
Suresh Raina (1) to hit the Rasad ball
Rashid jumped two valuable wickets of India in the same over
Rashid sent Virat first and then Raina to the pavilion
India score 158/5 in 31 overs
India's fourth blow ... Captain Virat Kohli out ...
Rashid enters Virat in his spin net
Virat did not understand the ball and became bold
Virat scored 71 runs in 72 balls with 8 fours
India score 156/4 in 30.1 overs, Dhoni not out 13
India score 125 for three after losing 24.2 overs
Rishad screams Dinesh Karthik's pole
Dinesh Karthik scored 21 runs
India's third wicket down
Virat Kohli 52 runs 52 runs
Virat Kohli's half century

India score 103 after losing 21 overs

Virat Kohli 42 and Dinesh Karthik 12 runs at crease

India's score of 84 runs after 17.4 overs

Shikhar Dhawan scored 44 runs and runs out

India's second wicket down

India score 59 runs after losing 15 overs

Shikhar Dhawan 40 and Virat Kohli 22 runs, on crease

India's score of 10 overs lost 32 runs

Shikhar Dhawan 15 and Virat Kohli 15 runs at crease

India score 13/1 after 5.4 overs
Rohit Sharma scored 2 runs
The first blow to India
Rohit Sharma and Shikhar Dhawan on the crease
India scored 12 runs without any wicket after four overs
India has made three changes in the team. In place of KL Rahul in place of Dinesh Karthik, Bhuvneshwar Kumar and Shardul Thakur were replaced by Siddharth Kaul and Umesh Yadav in the team. England also made a change in this match. Jason Roy replaced James Vince in place of Roy.
Thanks everyone