The news or speculations surrounding Welsh attacker Gareth Bale has taken a hot turn as coach Zinedine Zidane has publicly admitted he wants the Welsh attacker to leave and the club is working on his(Bale) transfer. Many have criticized the French Coach for publicly wanting out the attacker that way despite all he has done for the club but is Zidane really wrong?
Yes, Gareth Bale has so much helped Real Madrid. He is one of the major reason they won the Copa Del Rey with a solo sprint from the centre of the pitch, one of the major reason they La Decima not long after winning the Copa Del Rey and he has since helped the team to series of trophies and he has won a total of 13 trophies with the team at this moment, SIMPLY AMAZING. But there is always two sides to a coin and before we would crucify Zinedine Zidane, let us at least look at the other side of the picture.
Zidane is a coach despite not having a reliable tactical experience like the likes of Jose Mourinho, Carlo Ancelotti, Pep Guardiola and the rest of them, he won three consecutive Uefa Champions League titles and broke an unbeaten record with his team and we are applauding nothing short of his understanding of the game and his ability to manage an egoistic squad wonderfully.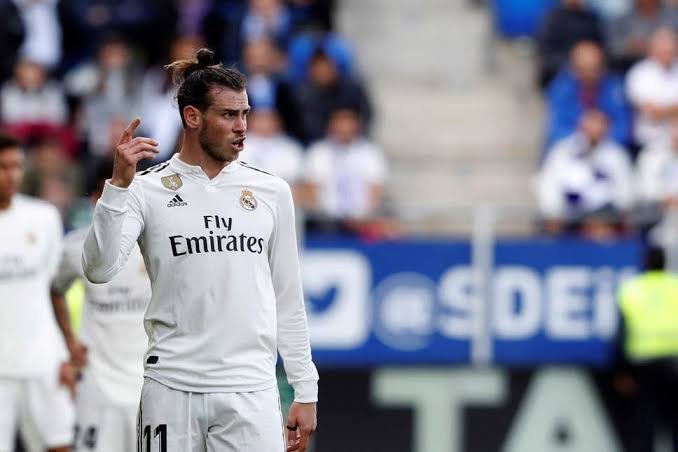 Source
There must certainly be a reason why Zidane is considering Gareth Bale not part of his plans for next season and has always not fancied the Welsh attacker in his plans and that particular reason we are yet to get knowledge of, he wasn't included in the match day squad against Bayern Munich and is likely also not to play against Arsenal, but what we do know is Gareth Bale is likely to have irked Zidane at some point in their relationship as coach and player.
No doubt Gareth Bale is a wonderful player and a very valuable addition to any team but his injury prone nature which has been recurrent and he is in a way to be blamed if reports are anything to go by for ignoring Medical advise against playing golf and this might be one of the reasons Bale is currently part of Zidane's plans.
If we could vividly remember or turn back the hands of time, Gareth Bale was the team's main man in Zidane's first season in charge following Ronaldo's injury, coupled with his price tag and talent, there isn't a team Gareth Bale won't start in but that relationship between him and coach Zinedine Zidane deteriorated with time and we are yet to get the knowledge why but nothing is hidden under the sun and definitely some day, someone will open up with what went south betwixt both of them.
If reports are true, Real Madrid are currently negotiating the sale of Bale and we would be updated on the details soon and we bid farewell to the great Welsh Wizard. Until then, stay tuned.
THANKS FOR READING