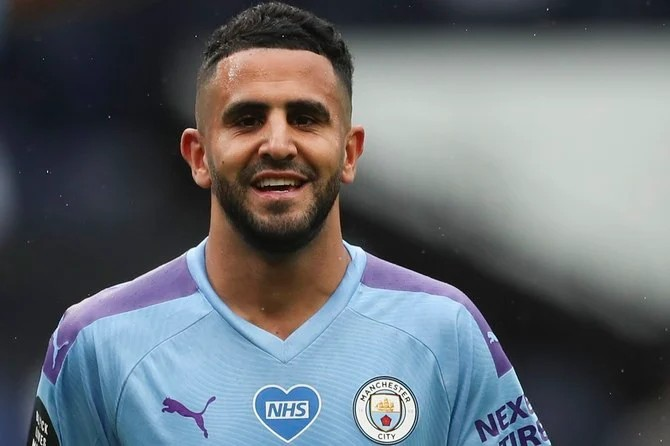 Image: DailyMail
Riyad Mahrez has previously been rumored to be at Paris Saint-Germain, but has always stated that he is focused on his stay at Manchester City. Now, however, Mahrez is opening up for a switch back to French football, where more clubs could be an option.
In an interview with Canal Plus, Mahrez is asked by his team-mate Benjamin Mendy whether he could return to the French league in the future and play for either Marseille or Paris Saint-Germain.
He (Mendy) is crazy, but it's true that I was a fan of Marseille when I was little. As for PSG, it is not relevant now as I am still under contract and I feel good in Manchester but Paris is my city. I was born and raised in Paris, so you never know.
In the interview, Riyad Mahrez also tells that he could have switched to Marseille back in 2014/2015, where he had just signed a contract with Leicester City. However, it never came to anything as he reportedly did not have the level to Marseille.
I could have played for Marseille earlier, and I can still play for Marseille. One never knows in life and one should not close any doors. I did not know it at the time, and I was fine at Leicester, but they (Marseille) decided that I did not have the level to play for them, said Riyad Mahrez.
Riyad Mahrez has been with Manchester City since 2018, where it has turned into 101 matches with 26 goals and 29 assists. Mahrez´'s contract with City expires in the summer of 2023.