Welcome to another of my puzzling kind
of posts. I promise it won't be such a lengthy ride.

source
The above blog title is part of Liverpool great, Carragher's view of Ronaldo coming to Manchester United.
So it all happened just yesterday on Skysports,Jamie Carragher and United great, Roy Keane, were among the panelists and a debate ensued between them at the end of the match between Manchester United and Chelsea,which ended in a one all draw.
Now, Keane had already been questioning why the interim coach, Michael Carrick did not start Ronaldo against Chelsea today. Then just like adding kerosene to fire, Carragher suggested that Ronaldo being left out is no big deal as his defensive contribution is not impressive. To this Keane replied reminding Caraggher that for four,five,six years Ronaldo has played thesame way,so why is it an issue now? Furthermore he said Ronaldo alone is not the answer to United's problems, but that he can't understand that a Ronaldo will be brought back to United only to sit him on the bench.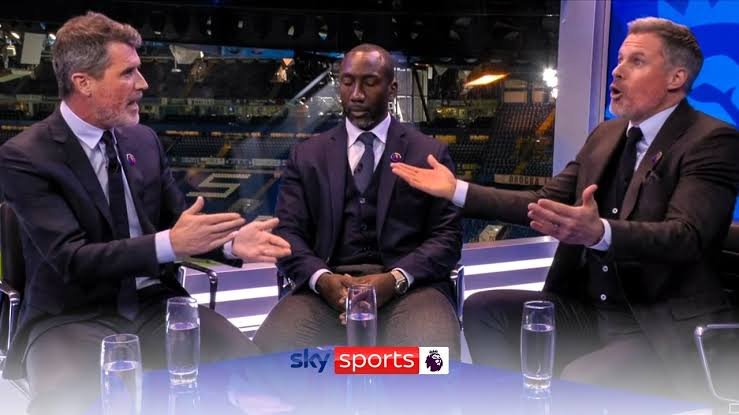 source
Now the argument was gathering steam. Carragher replied that United brought back Ronaldo because, they were anxious he would go to Manchester City that there was no plan to sign Ronaldo initially that is why he was a last minute signing.
This was a brilliant response, but Keane will have none of that he shot back though with an argument that was now quite limp. He agreed that United signed him to block his City move, but once bought he shouldn't be sat on the bench for any reason when not injured. He added that Ronaldo's stats have been great in United.
To this Carragher quipped, "goalscoring wise,yeah"
This reply was like turning petrol in fire(it's different from kerosene) Keane absolutely "exploded" here saying(asking rhetorically) that what else is the game about. He began to mention names like Salah of Liverpool and other goal scorers who are the league,insisting that the game is about goals.
Chelsea and Atletico Madrid great,Jimmy Floyd Hasselbank was the last man in that panel and he was just enjoying himself smirking most of the time.
What is clear to me is that Ronaldo was a panic buy, infact I knew it before Carragher said so. If you didn't really plan for something, it is no surprise if it becomes a problem to you later.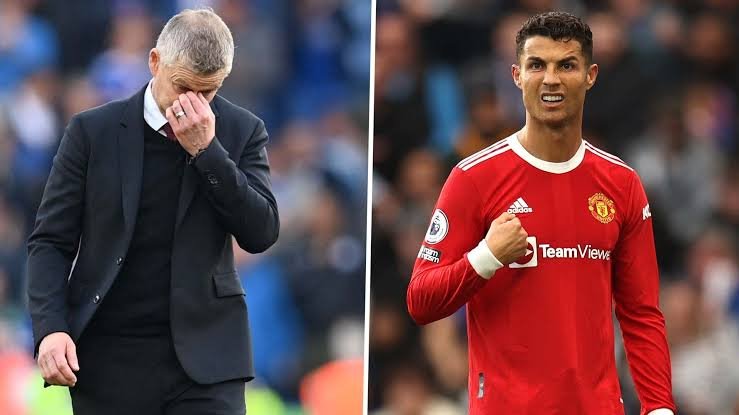 source
That was a huge part of the problem that ousted Solksjaer and when you recall he teared up in one of his farewell broadcasts,you can imagine there are some things like this he couldn't expose.
I wish Keane can consider the quality of coaches who have been coaching Ronaldo in that span of years he mentioned. Those were better coaches than Solksjaer and coaches who prepared well to accommodate Ronaldo's obvious defensive weakness. Even so,these days not all the very best coaches will give Ronaldo that liberty,no way. That is the very reason Allegri was ready to bench Ronaldo at times and Ronaldo jumped ship. Therefore,I do not blame a Carrick for benching a Ronaldo, was he the head coach when Ronaldo was signed? So we can say he wasn't in total control of the agenda to sign Ronaldo. You may have also noticed that the tactic worked in at least containing Chelsea because,the players he chose put in a great defensive shift. So advantage Carrick and Roy Keane missed the mark by far, this time.
cheerfully...