In collaboration with the amazing SportsTalkSocial platform, we hereby introduce to you SportsPredictSocial.
SportsPredictSocial is an initiative brought to you by @gotgame with special appreciation going to @patrickulrich of SportsTalkSocial for his extensive support in making this project come to fruition.
About the Project
SportsPredictSocial aims to allow steem users and sports enthusiasts be able to make predictions on upcoming sport events from a variety of sports and get rewarded for posting their predictions on the steem blockchain.
Using SportsPredictSocial, users will be allowed the opportunity to make predictions on future sport games just like it is done in traditional betting apps, only this time there are no odds and no losses per se, users will be rewarded based on the accuracy of their predictions.
Users can only make predictions on matches/events that will take place within the next 24 hours of the time the post is being made and after all the matches have been played eash users predictions will be evaluated for their deserved upvote.
Users must not submit a prediction post with less than five events predicted, a prediction post with less than five events will not be eligible for an upvote.
A prediction post must contain as much predictions as a user can make but the minimum is five.
The reward system is based on how much of the predictions the user gets right, so let's assume a user makes a prediction post with 10 events and at the end of the day the user only gets 6 predictions correctly. The user will be recorded a 60% prediction score and the upvote percentage is equal to the prediction score divided by two which puts the upvote percentage for our hypothetical post at 30%.
The prediction score is calculated by dividing 100 by total number of predictions in a post which gives us the weight for each prediction. So for a post with 10 predictions, we have 100/10 which gives each prediction a weight of 10% each. The prediction score is gotten by multiplying the number of correct predictions by the weight of one prediction, hence 60% for our hypothetical post.
For now curation will be manually done through the @gotgame account which has secured 1,000,000 SPORTS tokens as delegation from @patrickulrich but work is being done in earnest to switch curation to @sportspredict account and also to secure more delegation in STEEM and SPORTS.
SportsPredictSocial is free to use at the moment but very soon each prediction post will attract a token of 100 SPORTS. That feature is currently being worked on and will be added in a new update with a host of other planned features.
Roadmap
The available version of SportsPredictSocial at the moment is currently a test version, rolled out for the purpose of getting user feedback on improvements. So feel free to use the application and air your opinions about it.
In the next update of the app, there is going to be the addition of the
payment feature where users pay 100 SPORTS before posting a prediction
an optional commentary feature that will allow the users to express their personal opinions on a prediction post which will also be posted in conjunction with the users prediction post.
user prediction post list where the users can view a list of prediction posts they have submitted
All of these will be released in the next update which is going to be out soon. As of now, users are implored to use the application and expressing their views on the application and features they might like to see.
SportsPredictSocial Discord channel can be reached and joined by following the invite link below
We look forward to a swell experience with everyone and also hope that this is the start of something great.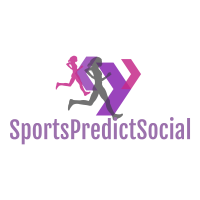 In the next post, I will submit a tutorial that explains how the application can be used and its components/features for those that might have difficulties getting around the application.