What a victory it would have been if Maguire didn't do what he love doing best, going against his team with one mistake or the other, one thing most man united fans are really tired of. Anytime they make use of him in their squad, fear always catch most fans, even though he is somehow good with defending, if he isn't pushing opponent to cause free kick or penalty, he will be the one scoring own goal and at an unexpected time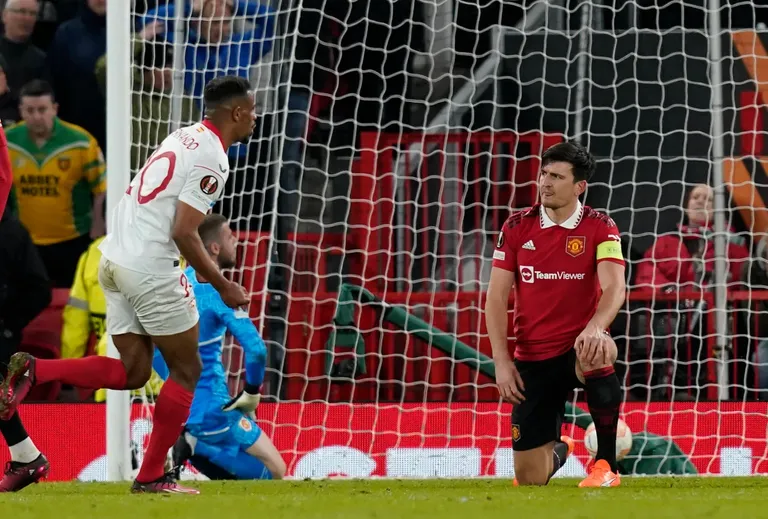 Man united match today against sevilla was one of a kind that we were waiting for since it is a quarter final match, we were hoping man united could at least won this first leg perhaps so they can get a push ahead but all is just a wish, man united really give in their best though with what they played today and sabitzer was able to give them the 2 goal lead which was really cool and we thought even if they cant net in more goals, they should at least defend to the fullest and secure that wins until after the subbed of varane and replaced him with almighty Harry Maguire who we all know with lot of his mistake and the funniest part was that, he is the talk of the night. They really hold it tight until 84 mins when Jesus Navas make the first goal for sevilla which make it 2:1 and still a victory moment for man u as we hope, then martinez went down too.
The painful part was when Maguire did the worst part at 92min, who make own goal at that odd hour, it was really painful to be honest, if I have the chance to stone someone, I would have stone maguire right from my home, people were even calling him the G.O.A.T in manchester united team right now, he really didnt make sabitzer hard work to show tonight.