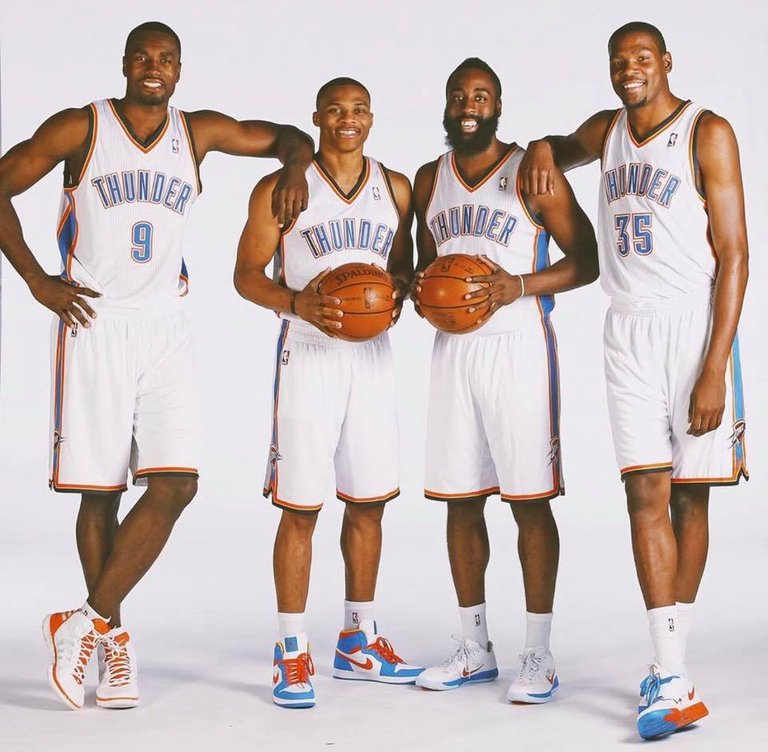 When Russell Westbrook traded to the Houston Rocket the era of OKC has already or maybe OKC will rebuild again with Cris Paul?
This four veteran players are once who dominate in WEST(2011 - 2012 Season) from Oklahoma City Thunder team that played against Miami Heat to become a champion but Miami Heat own them in five games with only one win.
One by one they moved on to another team from Serge Ibaka - James Harden - Kevin Durant - Russell Westbrook.
I think if this four would've stuck for a year they would have won a trophy for Oklahoma City Thunder. I mean they are one win away in 2012 season but they just breaking apart after that.