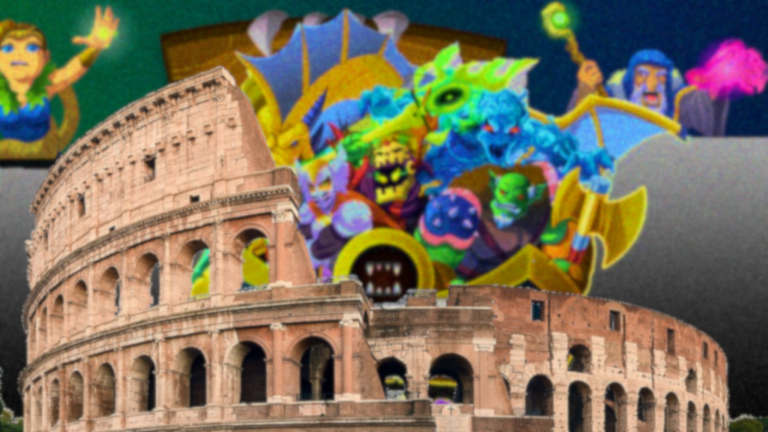 Gladiators is holding an in-house, private Challenge tournament.
Round One starts on November 1.
You have until then to get your entry in.
Entry fee is 100 DEC.
All DEC goes into the Prize Pool.
Prize Pool:
First Place         45%
Second Place        25%
Third Place         15%
Fourth Place        10%
Guild Fee            5%

My Additional Donations:
I will put 1000 DEC in the Prize Pool to start it off.
Every participant will receive a random card as a prize no matter where you place.
(Free card for guild members only.)

Rules:
--The tournament will be played using private invitation Challenges.
--almightymelon will not play and will judge the winner of each match.
--To claim a win, you must beat the person you have been matched against with Novice summoner caps TWICE.
--All cards are legal.
--Take screenshots of your two wins and post them to #tournaments in Gladiators Discord. The first player to achieve two wins progresses to the next round.
--In the event that your opponent is unavailable to play a match, please leave a message in #tournaments requesting that they contact you.
--When each round ends, those who have left a message in #tournaments and not received a response will win by default.
--If it is obvious that both parties have tried to contact each other, a short extension to the round will be given and a time organised so that they can play.
--Single elimination will be used until we have four finalists.
--I will post the draw after I receive all entries.
--Some randomly selected players may have a bye in the first round.
--The four finalists will be in an event on the Gladiators Discord.
--I will create a voice channel, share my screen and try to do some commentary.
--There may be other guest commentators from the guild.
--The exact date and time of the final will be announced later based on the finalists and what time suits them.
--The finals event will be two semi-finals, each in the format of first to five wins at Novice caps.
--The grand final, between the final two players, will be the first to gain seven wins over their opponent at Novice caps.
--Third and fourth will be decided by win statistics unless a single sudden-death match is required.
---
Register for the tournament by sending 100 DEC to hugo.strongsword (I own this account and will use it to track entries).
Further info to come. Good luck if you dare to enter!