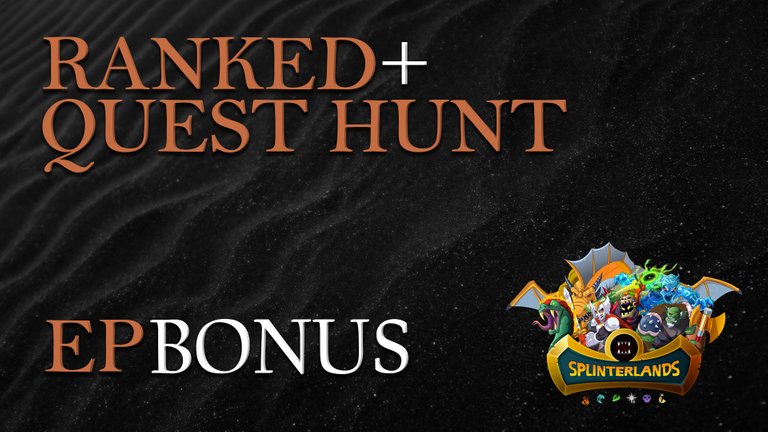 Welcome Back Steemians,
to another bonus episode in written form. These posts usually come with an upload on my d.tube channel and now also its' respective integrations of the @battlegames and @steem-ace tribes, which I fully support and am currently curating with my staked tokens.
Having worked in project management before, I should possess the ability of time management, but finishing the renovation of my apartment has been taking longer than I had initially planned. I'm over one week behind my chosen deadline and am still missing the crucial internet connection, some baseboards and furniture. Realistically, I should finally been done next week.
Let's just hope nothing exceptional happens (there definitely were enough happy little accidents already)
Having rarely done any renovation work myself (except some work with my dad), this has been an amazing learning experience, but pretty exhausting in energy and funds :P

Anyways, enough of the personal problems and on to facing problems at the season end of Splinterlands :D
As some of you know I have only started playing Splinterlands roughly 1 1 /2 months ago, but after initially thinking I'm quite good at climbing the ranks and feeling confident about my progress, I have to realize that:
The playerbase in Gold-Diamond Ranks is getting progressively tougher with each season. I feel like I need to upgrade some of my Splinters as soon as possible. Especially if I think about the Beta packs soon to be depleted and prices of these cards likely rising.
At the end of the season, I feel like one needs to decide wether to aim for rank points and higher rewards or strictly solving quests (especially with weak splinters).
These last 2 days I have been trying to finish a single Earth splinter quest (which usually is my strongest) and went from being 6 rank points away (2794) into a massive losing streak and finishing the session with 2680 rank points.
A while later though, I decided to take another approach and concentrate on reaching the Diamond Rank first: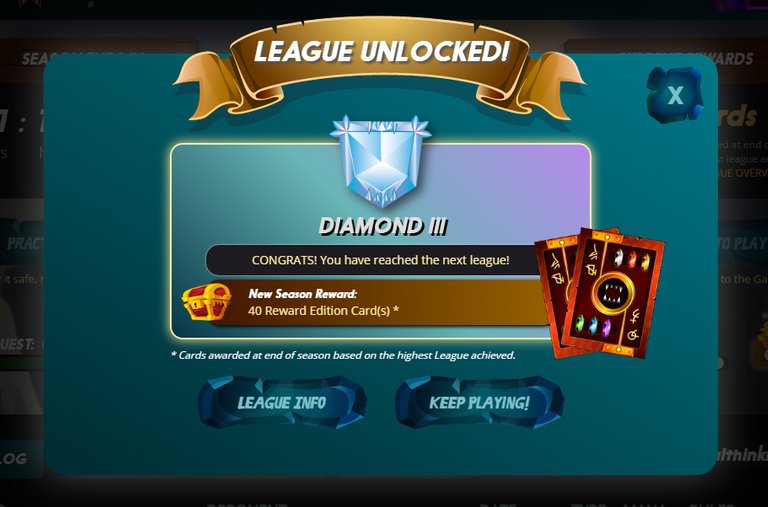 At the end of this rollercoaster of emotions, I finally managed to reach the 10 extra Reward cards as a season reward and also managed to finish the quest after 2 days of trying.

The Reward Cards are actually quite decent, too:
---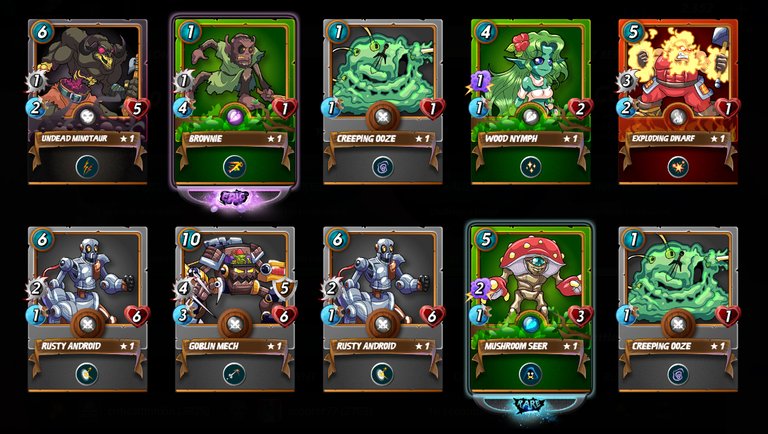 Joining a guild has definitely amplified the way in which I farm quests and receive the rewards. I usually didn't do them daily, but realize how much of an impact a daily reward of cards can be.

I'll see you all in the next episode which will hopefully be a video (if I have time recording and editing) and will likely show the seasonal rewards. And I wish you all the best of luck in reaching your desired ranks ;)