Hello Fellas,
---
This week's challenge is dedicated to Nectar Queen from the Earth Family. Anyone can do this challenge as this card came under Rewards edition so every one of you must have got this card from the loot chests.
---
Nectar Queen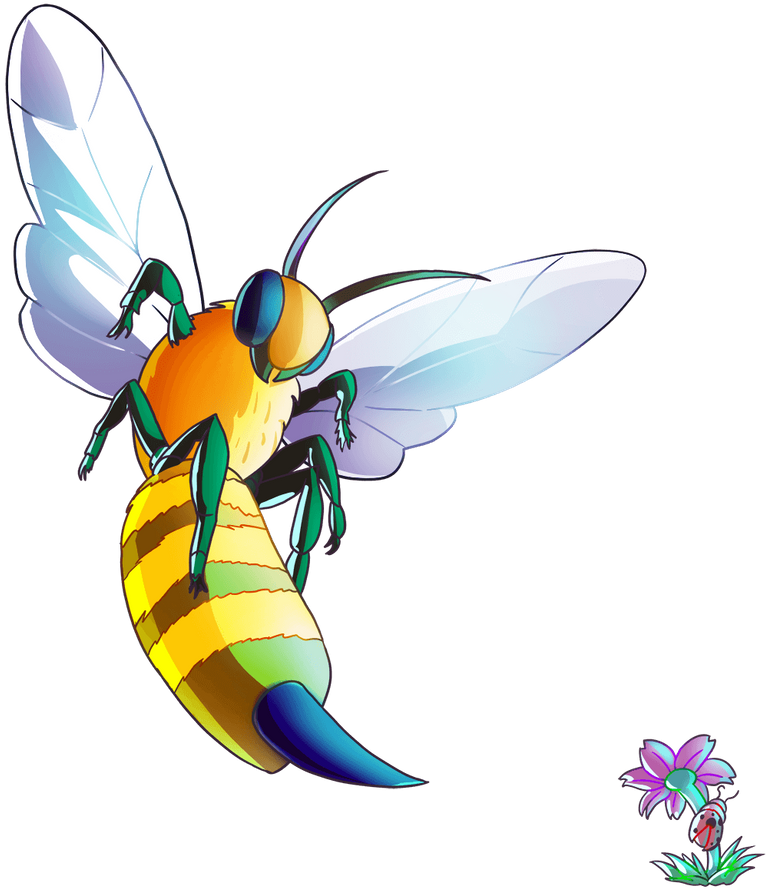 Nectar Queen is look-like a typical honeybee who liked to get out of the comfort zone to suck the flower of the garden in order to make sweet honey which stays fresh for many years. I really liked its design. This queen is super duper awesome edition in the Earth family with an amazing three abilities. This has a real taste for blood according to the given Lore on the official site. I liked to use it when I had a high mana cap battles or as per the given rulesets.
---

The flying ability really suits this card as it flies in real life as well so it makes sense. xD It comes handy when you have given an Earthquake ruleset so it won't get loose its health. But quite awesome in almost all of the rulesets as a Tank.
---

Retaliate ability at the 6th level is really cool just like an Exploding dwarf from the fire splinter. It gives a back attack to the attacker when hits.
---

Almost every one of us likes poison ability but this card gets it at a maxed level so you have to taste this ability of nectar queen only when you got a maxed Earth summoner along with max Queen. This way a monster could get automatic losing health once the opponent monster gets poison.
---

⚔️ MY ENTRY ⚔️
I'm sharing my entry after a long time and I just came to know the battle challenge as I was hell busy this week and I almost covered up all of the mess for this week at least. So I had time to try out Nectar Queen. The battle I played with

along with 36 Mana Cap.
---
I played some battle but didn't able to find the fantastic use of this Nectar Bee so I choose this one which I just play now. The LVL 7 Necatr Bee vs LVL 7 Flesh Golem.. ;)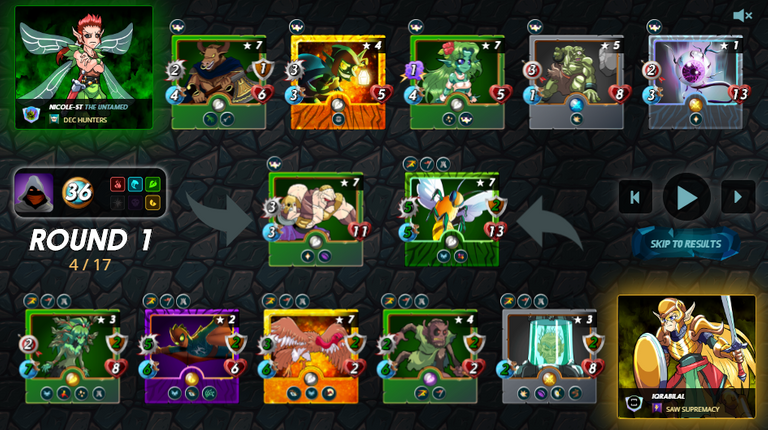 ---
Why I Choose this Lineup?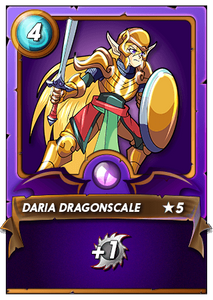 LVL 5 Daria Dragonscale is being used as a summoner to give one extra melee attack to all of the melee monsters. I had enough mana to choose Daria so that I can give some boost to the monsters I used in the battle. I had to use Nectar Queen which is a melee monster but the rule wasn't favorable. Still, I wonder why Daria gave one extra melee to my melee monster while I had a Silenced Summoner ruleset.
---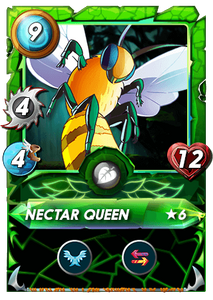 LVL 6 Nectar Queen is a perfect monster for playing with high mana caps because it carries 9 mana away. I used it as a tank with a healer in the back to heal up. I loved to use it as a Tank because it goes in favor of missing many opponents' attacks as you can see in the battle above. It has very nice speed, health, and melee attacks and my Daria gave her one extra melee attack which took it to the next level.
---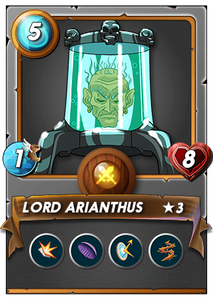 LVL 3 Lord Arianthus placed in the very second position to the Nectar Queen because the water Splinter was active in the battle so I was assuming my enemy will come along with water team and there could be any ROTS too. So, for the sake of safety, I put it in that position which sits idle till the end of the battle. xD
---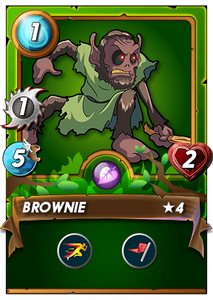 LVL 4 Brownie with Swiftness ability helped the team supercharged and swift so that all monsters can get one extra speed to attack first if there is a turn. I had one extra mana so I prefer to use Brownie due to its swift ability which goes really well.
---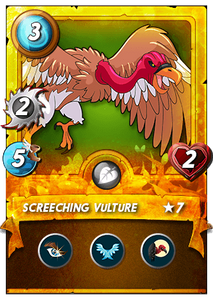 LVL 7 Screeching Vulture is a wonderful Opportunity taken monster under the reward edition. I only placed it for its amazing opportunity ability this time. It gets one extra speed so willing to attack first. I always prefer to place it somewhere instead of using a sneaky monster which has a high chance to get damage if an opponent uses any thorn ability monster in the last of his team.
---
LVL 2 Dragon Jumper with high speed and melee attacks is an amazing edition to any of such battles. I had used Daria so I could use any of the dragons legendary in such high mana caps. Its snare ability also amazing but that didn't make any difference in this battle. I felt happy using this leg in any dragon battle due to its high speed and melee attacks.
---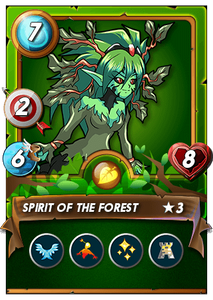 LVL 3 Spirit of the Forest is a great legendary healer monster in this earth splinter. It doesn't only heal the tank and snipe and protect ability also wonderful in such rulesets. I had a choice to choose high mana capped monster so I choose this leg instead of Wood Nymph. This monster gives protection armor too which helps to take the ranged attack on armors in spite of health.
---

Did this Strategy work out well?
Yeah!! It wasn't a rough tough ruleset where I need to make any specific strategy to cope with. It was a simple battle that I shared in this challenge and I will try to use Nectar Queen at the end of the team to try its retaliate ability for the next time.

Do you use the Necatr Queen often?
I always use this monster in high mana capped battles where I have a choice to use high mana capped monsters. So I placed it as a tank but in the middle of the team as well in Super Sneak and Melee Mehaym ruleset.