Hello Everybody,
My today's quest was with No neutral Monster. I completed this quest easily and my level is champion 2. I also got some amazing cards in reward. I got 3 rare cards and one gold foil card. In rare monsters, I got FINEAS RAGE, RARE Fire Monster, GRIM REAPER, RARE Death Monster, and GREMLIN BLASTER, RARE Neutral Monster. Gold foil card is GELATINOUS CUBE, COMMON Neutral Monster.
My today's Quest Reward cards are ...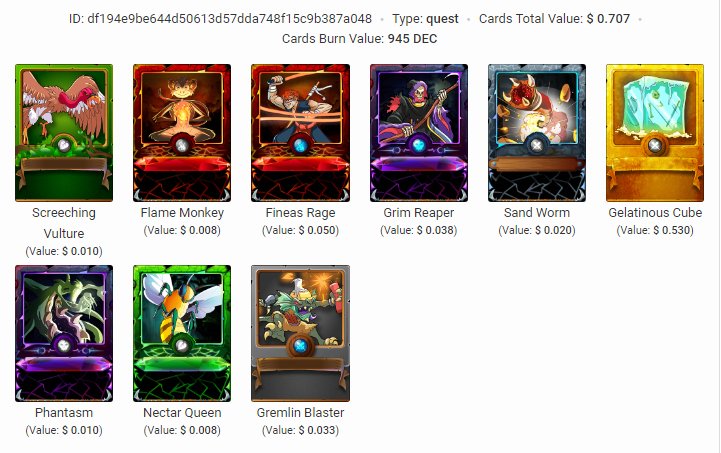 The quest was with No Neutral Monster.
~ Thanks