Hello Splinterland warriors!
How are you all guys hope you will be blessed and fine here is another post about the Splinterlands game in which i will be sharing the quest rewards of today and a card from the WATER family.
KELP INITIATE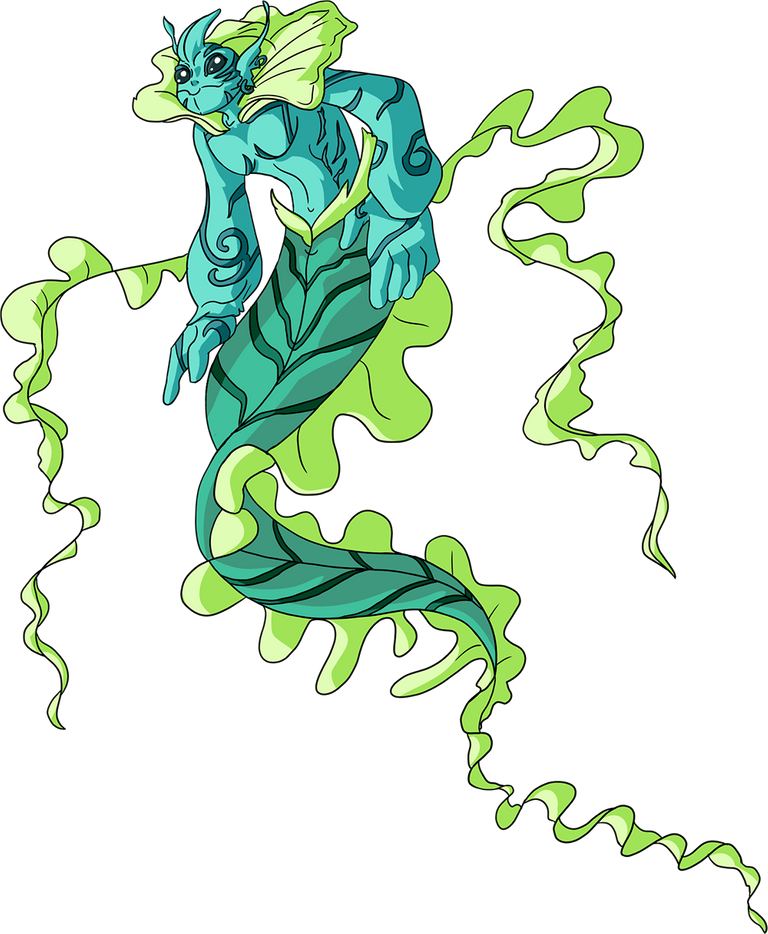 There is a hidden cave borne into the wall of the abyss that holds the Dark Water in ΛZMΛRÉ. Inside this cave, there is a rarely-seen steam vent, but not an ordinary steam vent. Rather than hot air, the cracks in the rocks vent a shimmering and magical light that radiates from deep within the guts of the PlanetRead more
Well, here is another monster for today's post which is the KELP INITIATE a rare water monster with two mana caps and 5 speed but no attack monster that can not attack in the battlefield on any monster but will support you in the form of removing some negative abilities from your friendly team monsters and especially from the first position monsters which are fighting against other monsters. However, the cleanse ability is unlocked at level 3 while the next ability of triage is far at level 6 or 7 so you should use it in your battle when you make it max level then it would be good for your lineup to save your friendly monsters.

QUEST REWARDS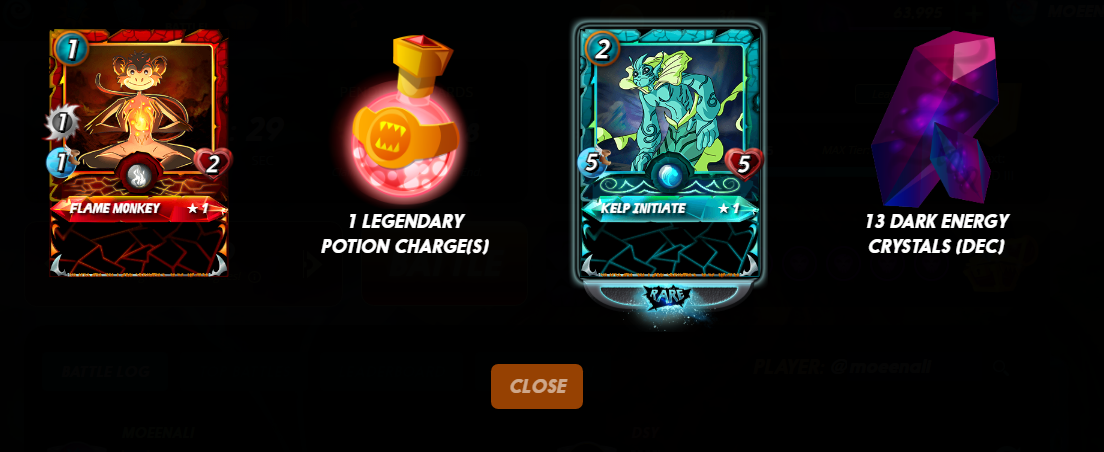 Still here in the silver league and fighting against the enemy team to reach back to my own league of gold where i can easily beat other players not the strong one but the average players because of my friendly monsters while in the silver league the splinterland is not allowing me to use the full abilities like cube is here but the healing ability is locked in the silver league so i will be there soon only 100+ rating needed for the gold league hope tomorrow i will reach. Here is the quest rewards of today with 4 loot chest in which i got two cards the one monkey and the other one is kelp initiate.

All images are from the Splinterlands website

If you are new to this game then signup here to play the game click here for signup
---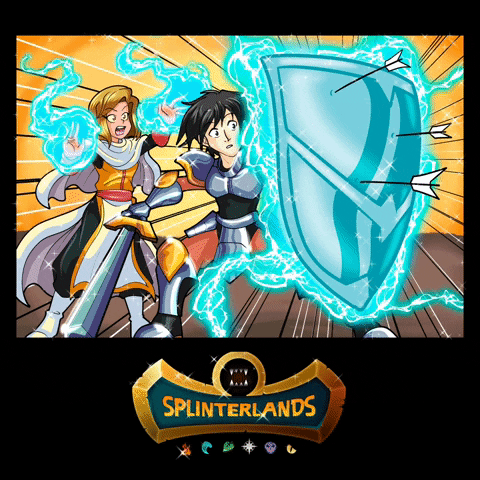 ---
Thanks For visiting my Blog
Best Regards @moeenali