Hello Splinterland warriors!
How are you all guys hope you will be blessed and fine here is another post about the Splinterlands game in which i will be sharing the quest rewards of today only along with a rare card from today quest.
VENARI CRYSTALSMITH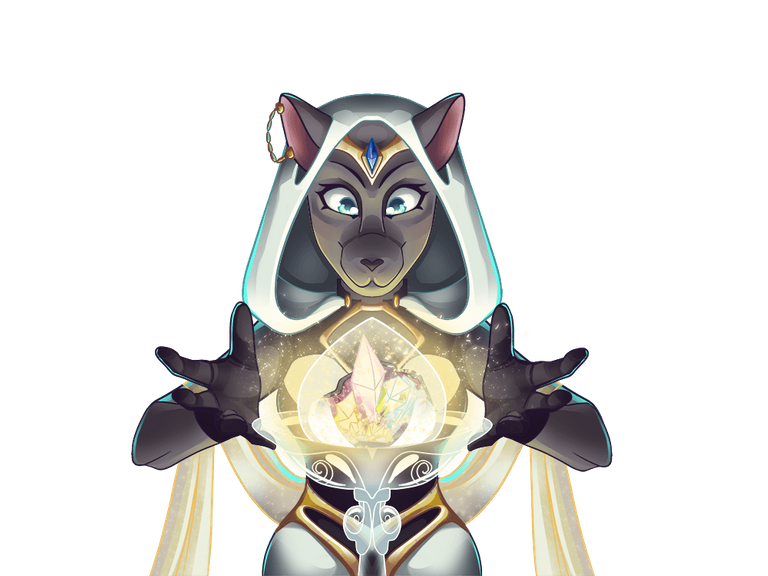 Banished from Below 1 of 5 - There are many civilizations on the Planet whose existence has always gone unknown in the Splinterlands. Some of them are part of distant continents, with whom the Splinterlands became disconnected centuries ago,Read more
Well, this is a great life monster with healing ability that you can get from this card at scratch level to heal your first friendly monster and also can attack on the enemy team with its single range attack that you can double if you want to upgrade it to level 3 for me i need 1 more BCX of this for level 3 where it can double the range attack with its healing ability. So it will be upgraded soon to use it in my life splinter or i can use it with the daria dragon summoner.

QUEST REWARDS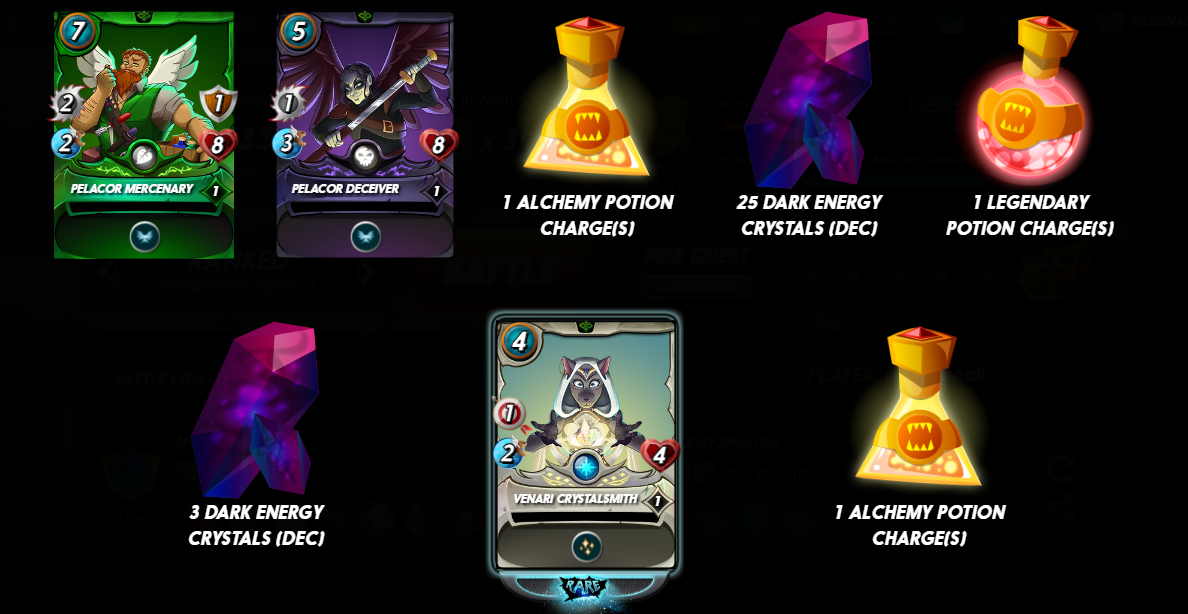 Feeling lucky today that i completed the quest early today and easily witht the Fire splinter just by losing only two battles during the quest and claimed the quest rewards in the gold 1 league with 2600+ rating hope to reach the diamond league soon but needs some more time to play. However, i don't have that much time to play because of my exams and 4 papers are remaining that is the reason after my exams i will give more time to this game and hive which is my love and also touched the NEW ATH for the first time with $3+. These are the rewards of today quest which is not bad at all and got these rewards with some dec by playing battles worth round about $8.

All images are from the Splinterlands website

If you are new to this game then signup here to play the game click here for signup
---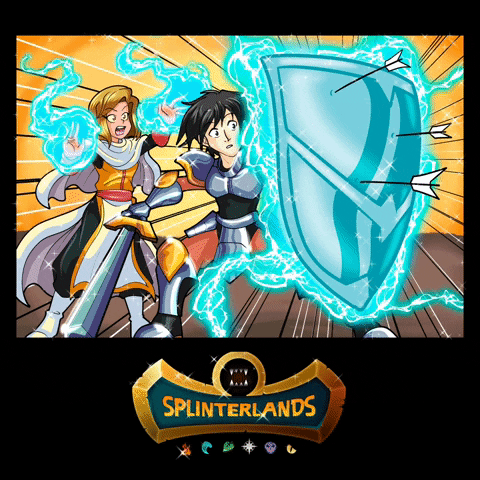 ---
Thanks For visiting my Blog
Best Regards @moeenali