I haven't been on a good rant for a while...
But when an opportunity bangs on your door this hard you check to see who the f**k they think they are...
So with no further ado I present Djinn Biljka... useless bastard.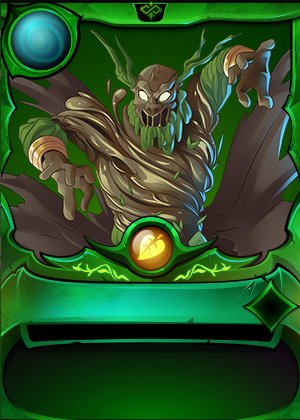 I have to admit he looks bad ass, but that isn't the reason I bought 10 to max the S.O.B.
(I won the first one in my daily quest)
I'm a sucker for new abilities...
So when this little P.O.S. popped up on my radar I thought, hmmm, CAN'T BE TARGETED unless in the first position.
WEH HEH HELLLL, I thought. This sounds like a modern solution for those pesky sneak attackers... cowards every one.
Let's take a look at this slug drop geared up... don't get too excited... you'll only be disappointed.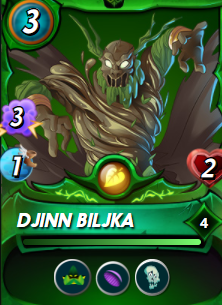 Everyone knows Void and Weaken so I'll skip over those and get right to the point...
Camouflage
This monster can not be targeted for attacks unless in the first position.
Sounds delightful!!
Sucks Balls!!
They should've named it Shit the Bed!
Dude doesn't stop or thwart sneak attacks at all! He just stands there like an asshole watching the sneaky bastards brutalize the poor comrade who thought her back was covered!
Trigger Warning!!
The following link contains a display of sickening cowardice, betrayal, and treachery!
https://splinterlands.com?p=battle&id=sl_10d7df72eeaa77d995d5e51ecdd5f0e9&ref=sinistry
and in this one he made me look like a punk in front of one of my guildmates @bennettitalia!
https://splinterlands.com?p=battle&id=sl_362267f36157d90b77b87073a370da25&ref=sinistry
F**K THIS DJINN IN THE NECK!
In the goddamn NECK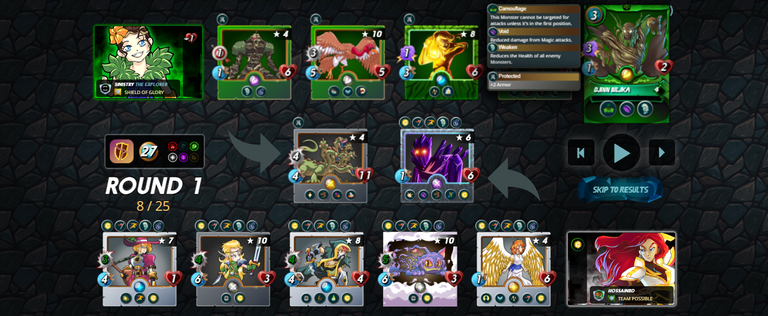 I don't have the stomach...
To go through a step by step walkthrough and if you can even watch the whole battle I'd wager you wouldn't be able to either. Shameful & Deplorable!
So there it is. I hope someone figures out something this jerk can be good for. I'm down a hundred bucks.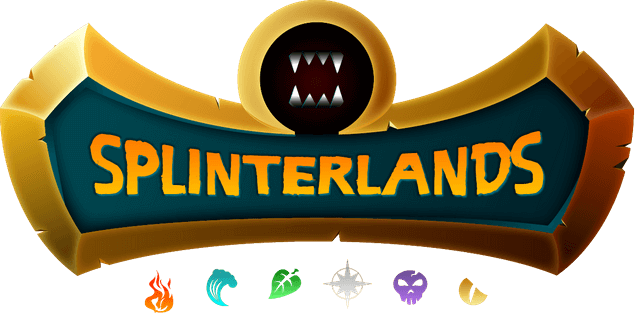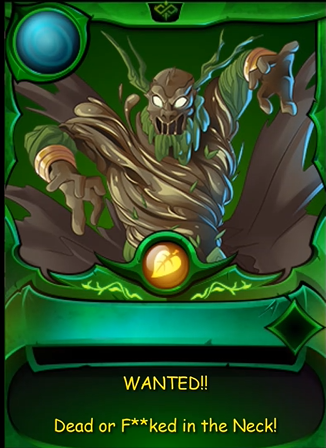 This post was for entertainment purposes only. I'm fully aware that the team works hard on this and just because I suck with it doesn't mean it's not a great card or ability. Thanks for stopping by!