ENGLISH
It hasn't been two weeks yet, and we're already preparing for another shipment of aid to Ukraine. On March 25th, our friend Anton will depart for Kharkiv with packages for the Vulyk (Hive) organization. Time is short, as we need to order the items from the provided list online at the latest by next week to ensure they arrive on time. This time, we will be sending splint rails, vented dressings, and Israeli individual dressings. These items can save lives, so the stakes are high.
This will be the third shipment of items purchased with the funds obtained from upvotes. In early March of this year, we sent 12 hemostatic dressings worth 1800 PLN. In July 2022, our friend took several boxes of aid to Kharkiv. At that time, we purchased medical equipment, drugs, and hygiene products worth over 4000 PLN, including an oxygen concentrator, manual resuscitators, orthopedic collars, scalpel blades, injection needles, needle holders, surgical thread, hemostatic dressings, ketonal, and ACC tablets.
Of course, that's not all we do, as we have been involved in helping Ukraine since the first days of the war. Since June 2022, we have been conducting conversational Polish lessons (@lekcje) attended by people who have fled to Krakow from the war.
The entire HBD reward from this post will be used to purchase the items mentioned above. Thank you in advance for your support! It may be hard to believe, but your upvotes can save someone's life. Glory to Ukraine!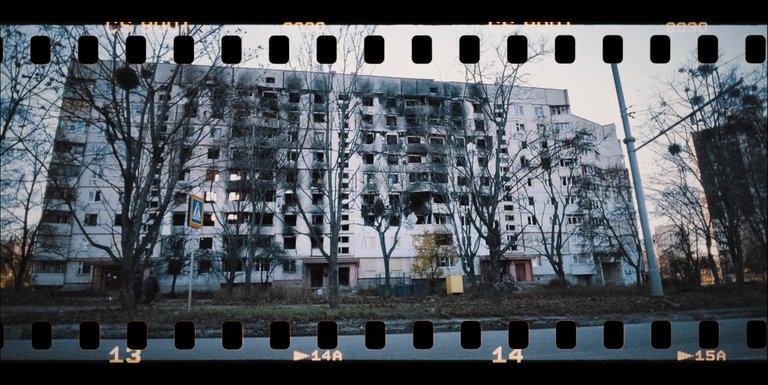 Photo taken by Anton in Kharkiv.

This is what we want to buy.

And this.

And this too.
POLSKI
Nie minęły dwa tygodnie, a my przygotowujemy się do kolejnej wysyłki pomocy na Ukrainę. 25 marca nasz przyjaciel Anton wyruszy do Charkowa. Zabierze ze sobą paczki dla organizacji Vulyk. Czasu jest niewiele, bo najpóźniej za tydzień musimy zamówić w Internecie rzeczy z przekazanej nam listy, aby dotarły na czas. Tym razem będą to: szyny unieruchamiające typu Splint, opatrunki wentylowe oraz opatrunki indywidualne typu izraelskiego. Wszystko to może uratować życie, więc stawka jest wysoka.
Będzie to trzecia wysyłka rzeczy zakupionych dzięki środkom pozyskanym z upvotów. Na początku marca tego roku wysłaliśmy 12 opatrunków hemostatycznych o wartości 1800 PLN. Z kolei w lipcu 2022 nasz przyjajaciel zabrał do Charkowa kilka pudeł z pomocą. Zakupiliśmy wtedy sprzęt medyczny, leki i środki higieniczne warte ponad 4000 PLN, między innymi: koncentrator tlenu, resuscytatory ręczne, kołnierze ortopedyczne, ostrza skalpela, igły iniekcyjne, igłotrzymacze, nici chirurgiczne, opatrunek hemostatyczny, ketonal, tabletki ACC.
Oczywiście to nie wszystko co robimy, bo w pomoc Ukrainie angażujemy się już od pierwszych dni wojny. Od czerwca 2022 prowadzimy konwersacyjne lekcje polskiego (@lekcje), w których uczestniczą osoby, które uciekły przed wojną do Krakowa.
Cała nagroda HBD z niniejszego wpisu zostanie przeznaczona na zakup wymienionych wyżej rzeczy. Z góry dziękujemy za wsparcie! Może trudno w to uwierzyć, ale wasze upvoty mogą uratować komuś życie. Sława Ukrainie!