StarX 1.1.0 - Free Porn Browser For Android
Browse freely thousands of videos and porn pictures easily using StarX starx-1.1.0.apk
What's new ?
Videos, Favorites and History
StarX contains explicit sexual content. Only use this app if you have reached the legal age for pornography.
Requires Android 2.2 or higher. Installation from 'Unknown sources' must be enabled.
Features
PIN protection
Swipe pictures horizontally
Downloaded videos and images available offline
Slide show
Favorites
History
Many categories
Many videos and galleries added every day
Permissions
INTERNET to download content
WAKE_LOCK to have the device stay on
WRITE_EXTERNAL_STORAGE to choose files location
No user data is collected. Advertisers may use cookies or pixels for tracking.
Download StarX 1.1.0 from TinyUpload.com
http://s000.tinyupload.com/?file_id=32541296812673454624
Mirrors
GoFile.io https://gofile.io/?c=kohMhm
DropFile.NL https://dropfile.nl/f/SoobVV
FileDropper.com http://www.filedropper.com/starx-110-release
MegaUpload.nz https://megaupload.nz/c5icp2rebf/starx-1.1.0-release_apk
BayFiles.com https://bayfiles.com/jaidp8rbb0/starx-1.1.0-release_apk
File size
703241 bytes
File checksums
MD5 a272475323a73675b3f53407a933f53f
SHA1 5ff8f384f0a7a66ceb3cceee6e6f42c17d568430
Support StarX development
BTC 1Ch3FdpAZF3okMainxmakgw8Ubw8h3n2zb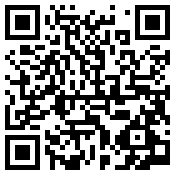 Report an issue, write a review, suggest an improvement or ask a question in the comments below.
Be careful when downloading apps outside of official Android marketplaces like Google Play, Amazon's Appstore or Samsung Apps. APK files can house dangerous malware, so you should only install APK files from reputable sites.