Hi friends,
It has been a busy time of year - there are a few things I enjoy a lot that I have not been able to do: gold prospecting, fishing, golfing and eating steaks.
With a little time off this week and the Thanksgiving holiday, hopefully I can do all of these things to catch up on slowing down :) I am starting off correctly, as it is about time for a big old steak: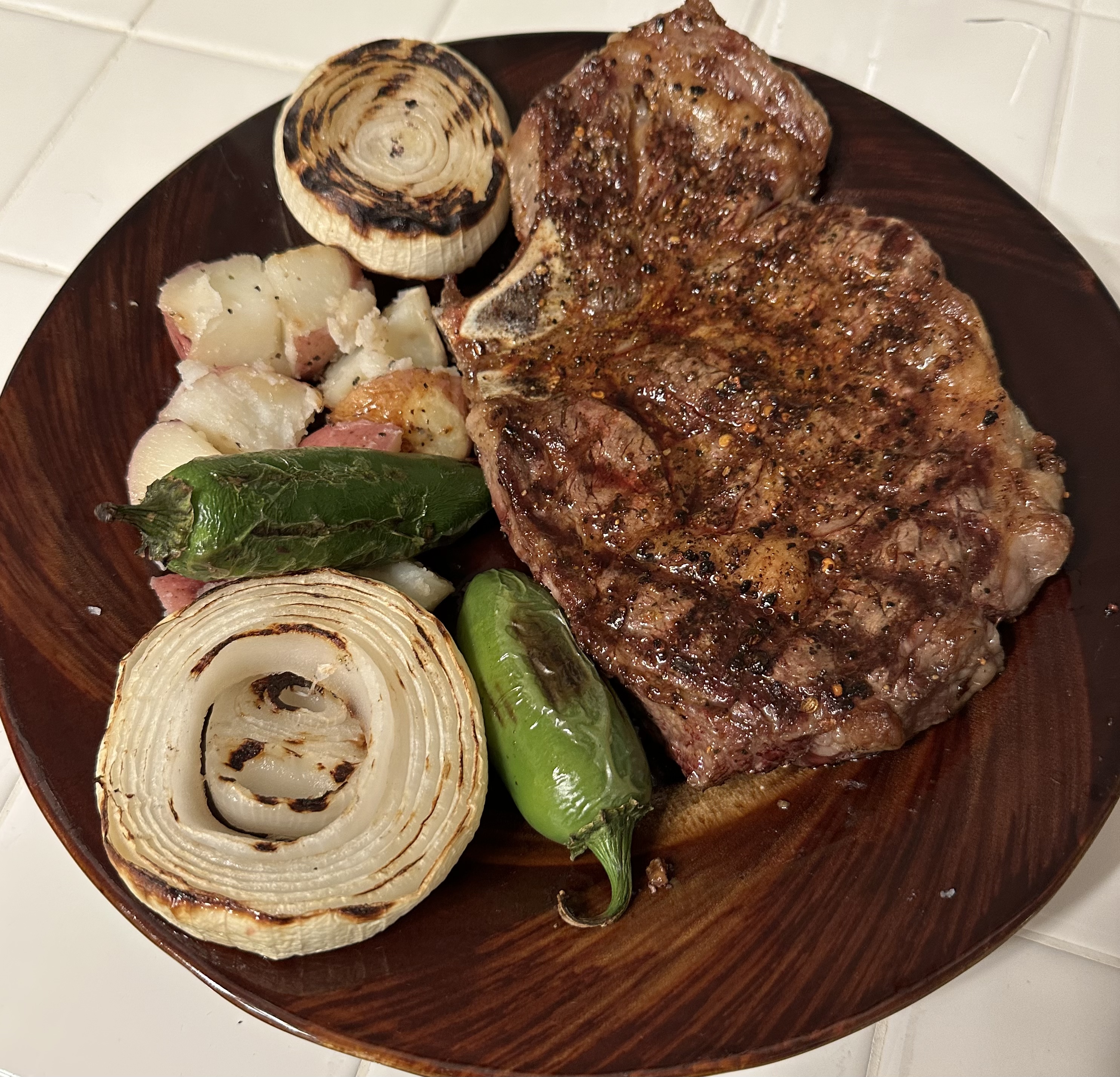 I paired this bone-in ribeye with jalapeños, onions and potatoes - so delicious! I am feeling energized already!
Thanks for coming by,
Brian