Engaging the Community
---
One thing that I have learnt in my stint as a steemian here is that community engagement is important. Sometimes very good content creators do not get noticed because they have very little exposure and the communities out there did not see their work. Hence, if there is one pearl of wisdom that I can pass down to the masses is the need to continuously engage with the various communities and interest groups within steemit and perhaps even extend the reach to other communities outside steemit.
Last Wednesday was an event organised by @ninjaboon and @buzzlightyear in Oasis Discovery Centre and it was very orderly and delightful. Many people who are from the local crypto and blockchain sphere came to hear about the social media platform that pays. I was there as part of #steem-cartoon and also in my role as a steem ambassador.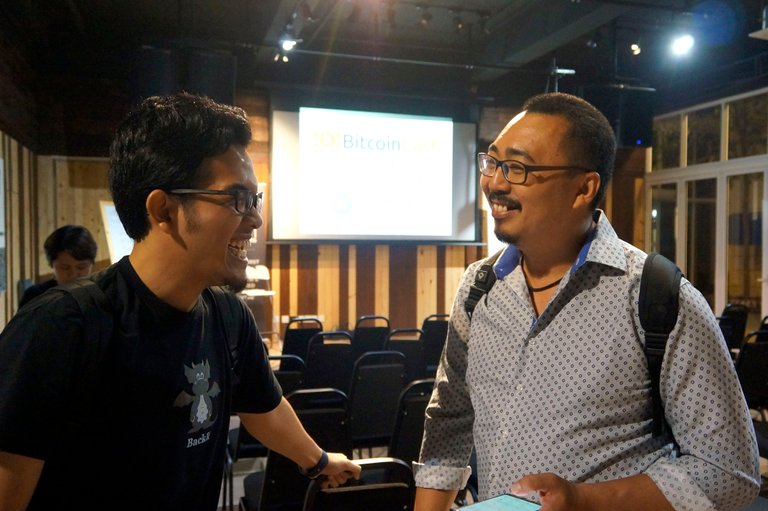 (guess who else turned up? @bitrocker2020)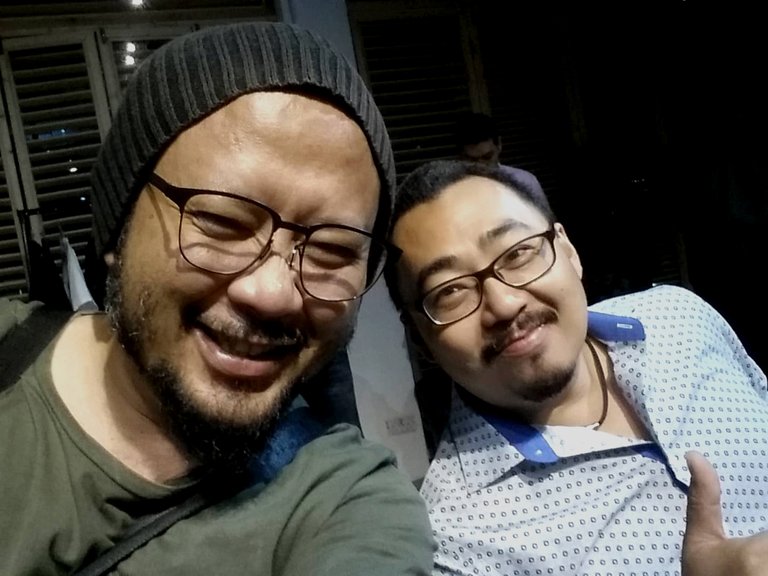 (couldn't help but do a selfie with him)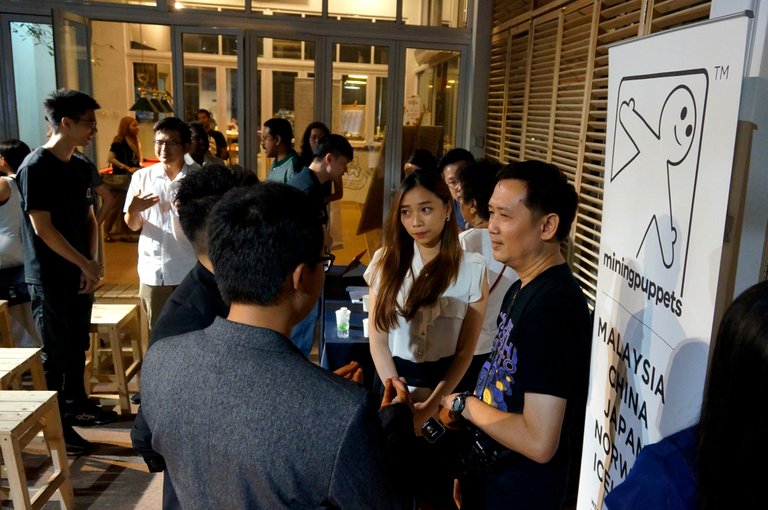 (@ninjaboon (Colbert) with the sponsors and the participants)
How it Went
---
The night started with some basic introduction about blockchain and @buzzlightyear did a pretty good job in explaining the entire concept in a very simple yet delightful manner. He talked about how overtaking the entire blockchain is a very expensive process and why it is not worth doing it.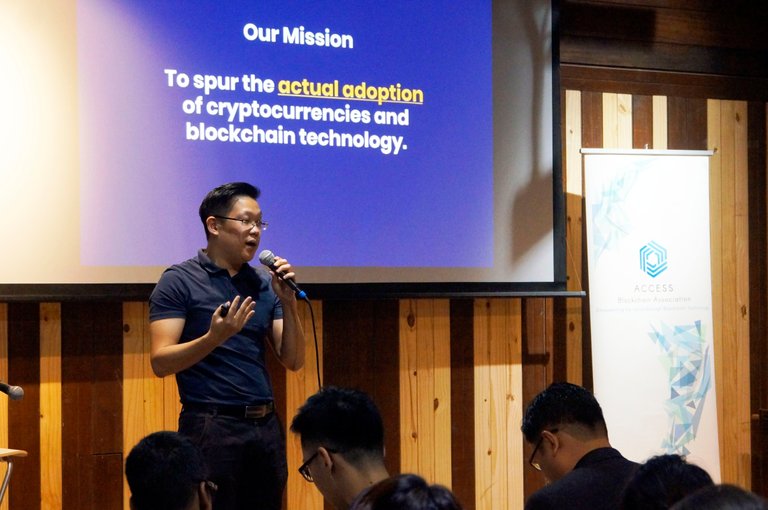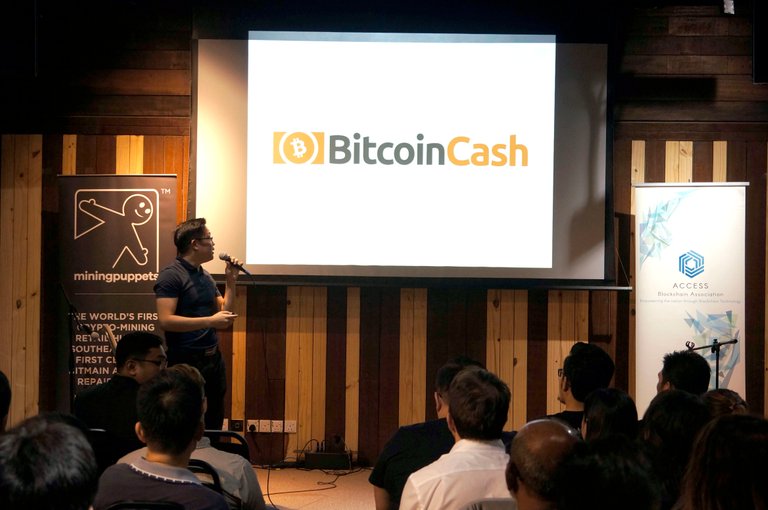 There were also free airdrops in the form of bitcoin cash for participants that filled up the feedback form. It was a good idea because it is important to know how @perennial did.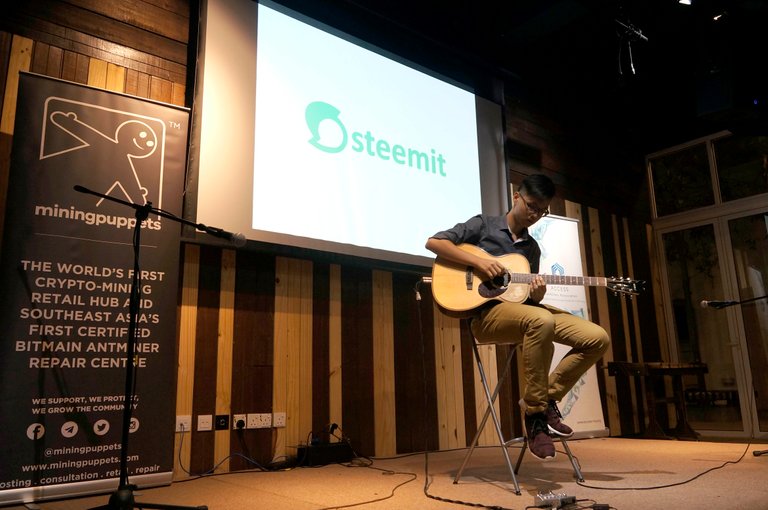 In the usual style of #steem-music, there is always music performance as part of a live demo to demonstrate how the entire social blogging works and how upvotes will reward the content maker.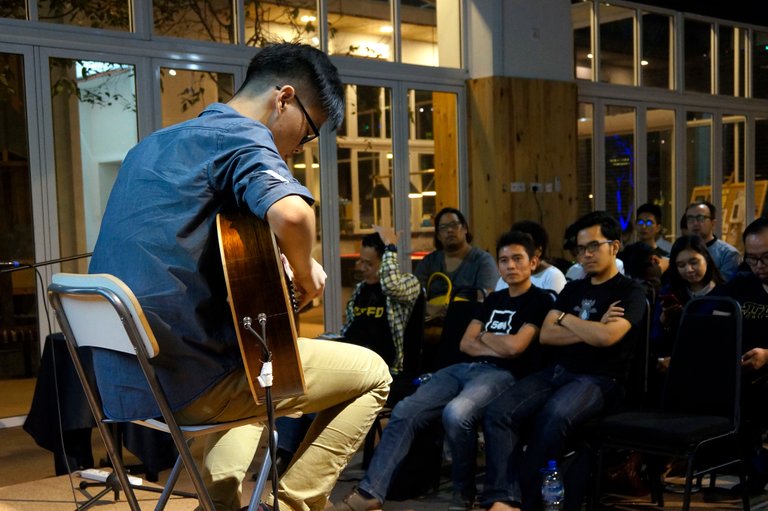 Edward played two pieces and it got some of the younger crowd mesmerised. I know some may think whether this is the standard that is required of a content producer to garner the interest and eventually get the upvotes. I think the same concept and idea applies to facebook. The account holder is able to get likes from his friends and acquaintances and this concept is very much alive in the steemit system. As long as you garner support from friends and communities, that is what it takes to get the upvotes. So, you can be an amateur and record your progress through steemit and that itself is an interesting topic that will get the necessary upvotes.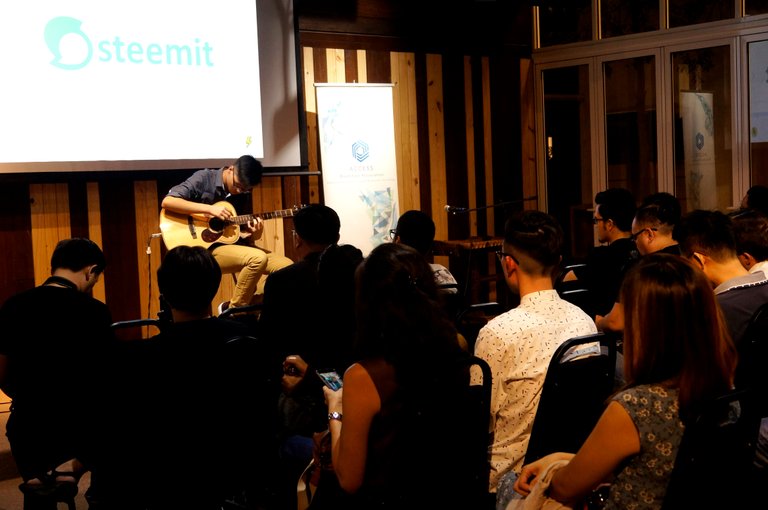 Steemit and How it Works
---
I personally can connect with what @perennial presented. He told the crowd that his early stages were an experiment with different ideas and topics and eventually over the time he manage to build some support and this support came mostly from communities which is #steem-cartoon, #steem-music and #teammalaysia.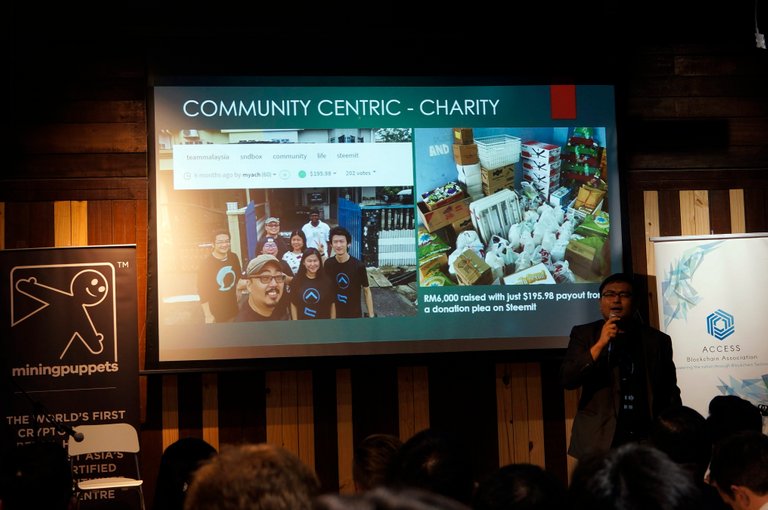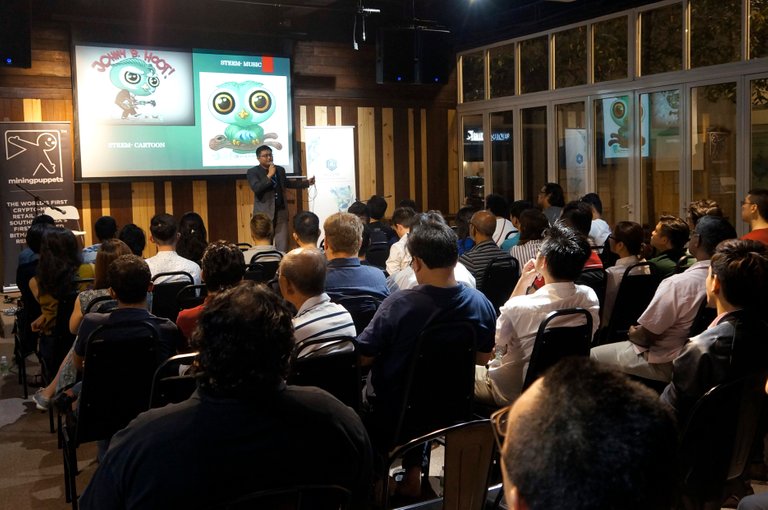 You can see there is a good crowd. They were quite attentive and engaging. Some were even quite surprised that #teammalaysia's charity drive through steemit managed to collect a sum of RM6,000. Well that is really the utility of this platform.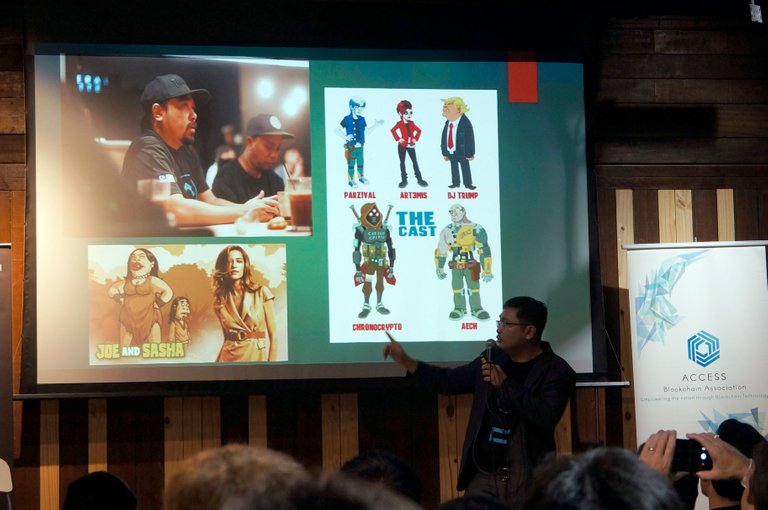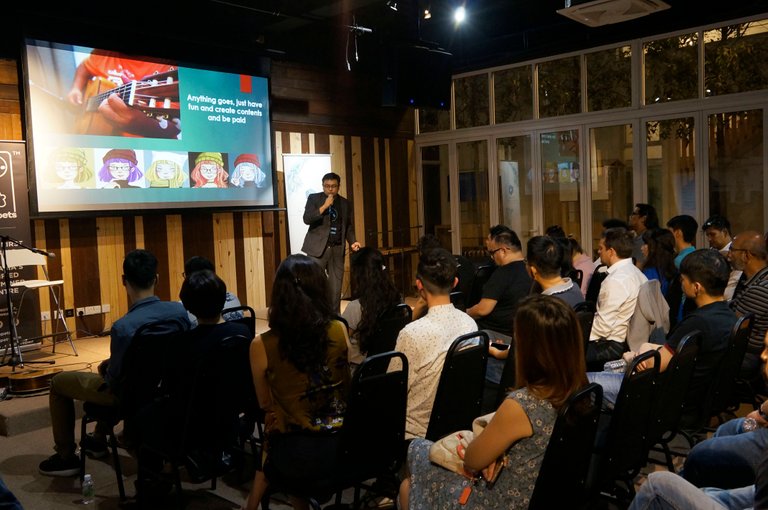 I was told by @buzzlightyear that this time around it was a record turnout, probably because they heard that @edward-ong is speaking. I personally think that the live demo was a nice touch because it actually shows how real world usage is able to gain the content creator $ in the process. It was also enlightening to know a bit more about the blockchain because I am very much an artist with minimal know-how about technology.
Many thanks to @ninjaboon, @buzzlightyear, @bitrocker2020 and @perennial for taking time and effort to make this a success. Of course they are also sponsored by a few corporations and that has also helped. The session was free and on top of that light refreshments are served.
Hope to see more of this in the future. Till then...Selamat Hari Raya!