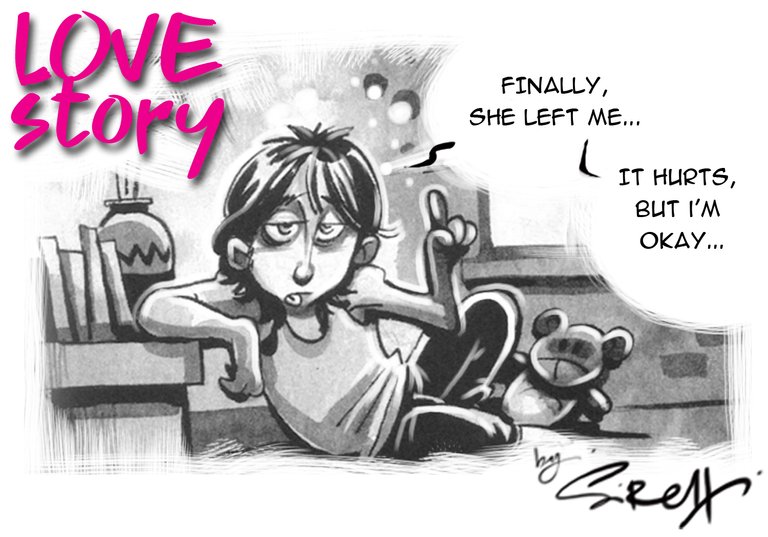 Love Hurts
---
She left me. It hurts. Felt like being stabbed by a knife which was sprayed and covered with lemon juice, the blade embedded exactly in the middle of the heart, the pain stung like hell... but I'm okay.
I'm starting to think, maybe she is the love of my life, but she isn't mine. That's what hurts the most.
But, I'm okay... Yup! I'm okay...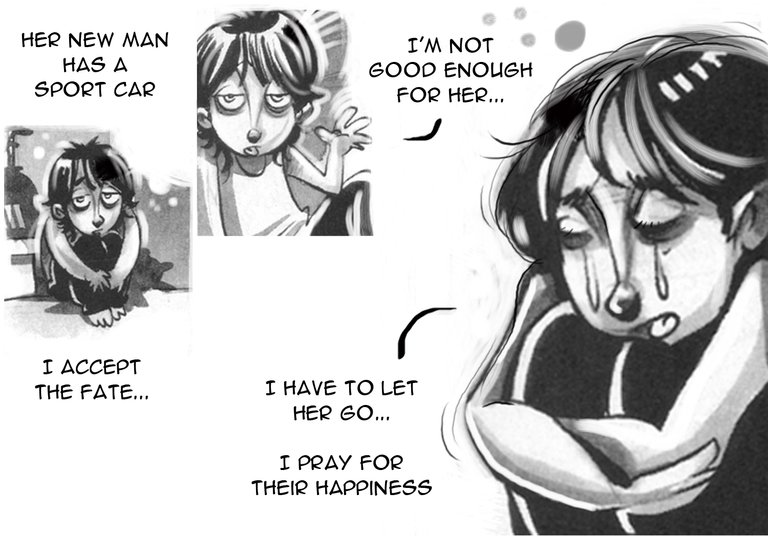 I'm Okay
---
Her new guy is a super-rich man, with a super sports car that makes girls salivating. Maybe he is one of the whales in here, ... and I'm okay with that. I'm okay.
I have to admit my fate, I'm not good enough for her. I have to let her go. She deserves her happiness. Her new guy deserves his happiness. They deserve the happiness...
I'm okay with their happiness and I'm praying their life will happy forever... Ameen.
However, I hope, they are also okay with my happiness...
hehe...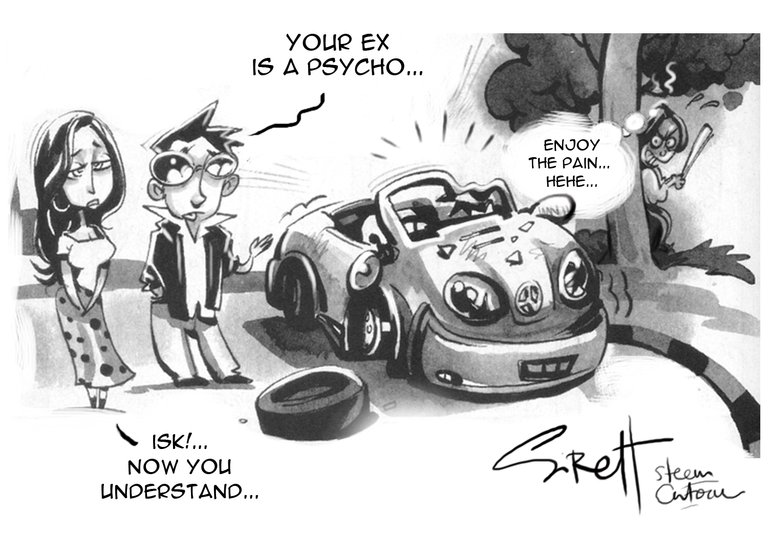 Demmm!... felt good smashing that car... hahaha!
Am I okay?
Am I?
Hahahaha!...
---