Q: Is the Soft Fork caused by the desire of top witnesses to stay in power?
A: No. The witnesses don't care about their positions to the point that you think. They are all concerned about the sanctity of the blockchain. Don't take my word for it as even I wouldn't believe that if I didn't know the top-20 personally. Fact: most of the top witnesses provide expensive infrastructure, which is paid by their rewards from witnessing. The type of servers they have to run to operate a top-20 are also pricier than the normal backup witness servers. Some witnesses, with the fall in price, are likely losing more than they're making. Additionally, two top witnesses shut down their nodes: @clayop and @smooth. That was for different reasons but they willingly declined being rewarded.
Q: I heard that witnesses started the Soft Fork to keep profiting.
A: This is untrue. Witnesses also, for the most part, are developers or have developers that work with them. That means they could potentially profit more than anyone else out of take over by Tron. Tron has several services that finances the development of dapps on the Tron chain. It is 1000% more rational, if one was to only think about money, to suck up to Tron and get that financing. But instead of doing that and abandoning the Steem blockchain, the witnesses chose to make sure that the Steem ecosystem remains as it is and undisturbed. Witnesses are choosing morals over money.
Q: Now some think that the issue is that the threat is other, non-top-20 witnesses, being voted into the top-20. Is it true?
A: No. That is not the case. Even if Tron started using all stake they had obtained from Ned to vote in witnesses from the current witness roster, that'd be acceptable to all. For example, they could vote me that's currently in the 50s as a top witness. I'm still a normal Steem witness and run and upgrade my code as intended by the greater vision of Steem. The issue is that with a huge witness vote, witnesses that are not actual witnesses but servers running completely different versions of the code can be voted in. That code can shut down the blockchain. It can even take over all of user accounts and empty them out. It can do anything and everything that would be malicious.
Q: Is it only the top-20 witnesses that are doing this? Did they ask other witnesses?
A: No, it's a group of collaborative, open-minded witnesses and contributors at all levels. I'm not a top-20 witness by far. A large group of individuals consisting witnesses and concerned stakeholders have worked tirelessly to ensure that this entire situation is resolved in the best interest of the Steem community. This isn't just a matter of giving opinions. It's a lot of work that requires strong technical and specialized skills. People haven't slept at times, have had to take a lot of time away from work and family and have gone above and beyond purely for the sake of the Steem community.
Q: But if Tron wants to launch 20 witnesses, won't they need 20 expensive servers?
A: No. This can be done with just a couple of servers. It's a bit complex to explain how but a hostile takeover of the blockchain doesn't require the malicious party to have 20 excellent servers. They just need to replace the consensus witnesses (about 3/4 of the top-20). The codebase they use also does not need to be Open Source. This is why mitigation had to be applied swiftly and carefully to prevent anything of the sort that would jeopardize our Steem blockchain.
Q: Can you explain why Soft Fork?
A: Sure. The reason for the Soft Fork, in a few words, is to make sure that the Steem blockchain can continue to exist and cannot be taken down at will. Now, there is one element that I have to bring up in all this: finality. Finality is a point of no return, such as when you send your STEEM to someone else. Once it's sent you cannot get a refund under your own power. The Soft Fork did not leverage any element of finality. What it did was make sure that the blockchain rejects a series of transactions which can be seen as malicious. The actual accounts are not affected and the transactions can still be made; they just won't be accepted for now.
Q: What if Justin Sun went out and just bought a whole lot of STEEM? How is the stake he got from Ned different?
A: The stake that was purchased is very unique. This isn't just stake that someone bought. This is stake that was obtained by Steemit Inc by deceiving others and giving selves an unfair advantage. The stake from a very specific set of accounts is zoned for a particular purpose. It is true that it should have been handled and placed under technical constraints long ago, but for many reasons, some of which had to do with misplaced trust, it wasn't. Ned sold that stake and potentially did so without telling Justin Sun how it was zoned. Justin should have done his due diligence and maybe he did, but we won't know that because all the communication to date has been highly fragmented.
Q: What if Justin Sun bought all new stake and then decided to take over the blockchain and shut it down in a way that could not be prevented?
A: The likeliest solution in that case would be to take the copies of the blockchain that all witnesses are running and Fork the chain into a whole new type of project. Similar to how Golos, Whaleshares, Bearshares and Scorum are Steem forks. Anyone may create a functional Fork of Steem and either run it in its entirety with the existent content or just split off a portion, like Golos did with the existing accounts. It would be basically starting the chain from the ground up.
Q: You didn't answer my question, I want to ask about ...
AMA. Ask me anything you want and I will answer you to the best of my knowledge.
---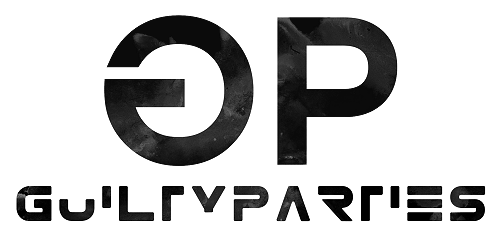 Like what we're doing? Support us as a Witness.

Select or type in guiltyparties

Click VOTE if typed in