I haven't been writing much, have been feeling pretty ill, have been refreshing twitter a bit too much in all this Corona drama too, but lucky for me I also follow all the die-hard #steem tweeps which is why I got notified of the (in a way long awaited) @blocktrades post yesterday.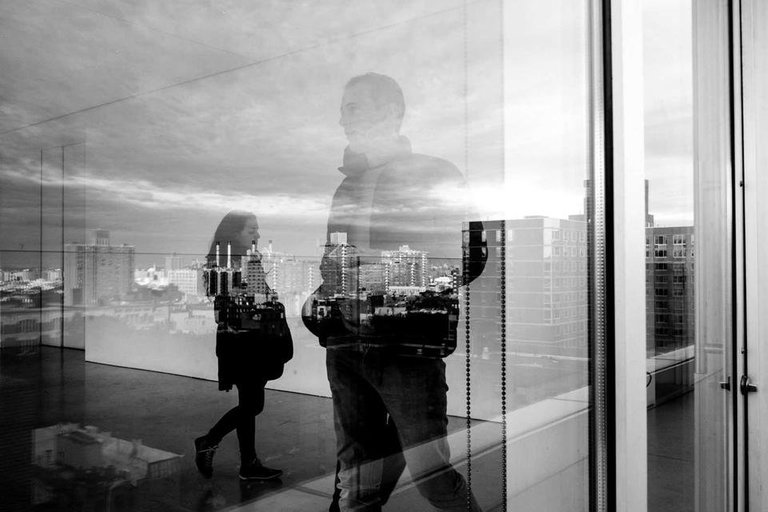 First appeared in this post
---
Today I tuned in on PALnet's Town Hall which was meant to be for people to blow off some Steam, talk about 'Hive' which seems to be the name for the new chain, talk about Corona (but this wasn't the main topic), it all started slow, I tuned out, then David tuned in, and I listened a bit more again.
David, for those that don't know, is teasingly called 'Roy 2', a reference to the Roy that accompanied Justin in the first talks members of the community had after the 'take over', which so far has brought us nowhere. David, however, claims to be a personal friend of Justin and therefore have some leverage with him. Also, he's working 80 hours a week (his words) to try and resolve the current stalemate and gives through his words the impression he is on 'the good side', understanding the severity of the situation, really wanting to help 'save Steem', and today even claiming he's making some progress. Which should turn into 'actions' within the next 24-48 hours.
(This he called 'I'd rather underpromise and overdeliver', just FYI for people who are refreshing steemd.com to see if we are losing some of those hated sock puppets.)
All in all a lot is happening and I see three big 'movements' currently, which I wanted to write down for those who feel out of the loop. Again, I'm pretty tired and ill, so I will just write, not my usual well-quoted and screenshotted type of post, but I will refer to articles or steemd.com if you want to research more yourself.
Team 1: Justin + 'Community witnesses'
---
Justin is still buying STEEM. The first STEEM that turned back into liquid on Binance after they started their powerdown basically entered the Steem blockchain via the @hkdev404 account, which is Justin's (he even comfirmed that on twitter now), and is voting on all the sock puppets. Millions of STEEM is now voting on Sock Puppets.
Worse than that: a few 'Sock Puppets' have now been unvoted and instead Justin has voted in 'new community witnesses'. These are basically legit people (like triple.aaa), but that were not witnesses before, now starting to run a node and getting a basically immediate vote from Justin aka @hkdev404. (Check steemd.com to see everything this account has been doing so far.)
Voting in 'community witnesses' and unvoting 'Sock Puppets' fits his narrative that he tries to push: that he is willing to give governance back to 'The Steem Community' - but ofcourse we know these 'new community witnesses' have never been here for us when our chain needed a HardFork, when our chain froze, basically have never added a 'witness-y' thing to Steem, but thanks to huge and otherwise inexplicable votes are now suddenly one of our 20 top representatives.
Team 2: @blocktrades and a new chain called Hive
---
Yes, this is his personal post about that topic, he doesn't see a future in communicating with Justin, wants a more decentralized Steem without the 'poisoned' and controversial Ninja-mined stake, and is developing a split from our current Steem chain which will be a separate/new chain called Hive (this at least is what is mentioned in the comment section).
This chain will be here soon enough, we will all receive an airdrop, an exact copy of our current wallets, including poweredup & liquid STEEM and SBD.
This new chain is being supported by a few community members who show themselves in the comment section. It's also note-worthy that they will probably have more developers from day 1 than Steem now has, as all Steemit, Inc devs have resigned. (And might join the new chain?)
Details still have to follow, but it's clear: Team 2 is working on a new chain where the community is hoped to be, (including all or many major dApps and devs) so that Justin and Steem are left with nothing but an inactive chain and some Sock puppets.
(Yes I could write more nuanced sentences but again, I'm not in a perfect writing mood today.)
Team 3: Those fighting to keep the current Steem together
---
The last team is the team that still is fighting to keep Steem together. This is 'led' by David now it seems, who took, according to his own words, a risk yesterday by pulling @starkerz and @theycallmedan in a call with Justin, which, again according to him, led to some new insights. He suggested this should be turned into actions from Justin's side in the next 24-48 hours. There's a few more people who are still willing to work and talk with Justin to see this thing get resolved and keep our Steem chain as we know it.
Or, maybe, when Justin has shown that he can be reasoned with, even some more permanent changes to this chain in the form of a promise (although coded and irreversible) to not meddle in governance.
---
Which team will be your future?
---
This post was mostly meant to provide an overview of what I feel is the current state of things. When I first read @blocktrades post yesterday I felt like this must mean we were all going to move. But today I also feel there's still people who are not yet ready to move.
I personally believe that a 'new chain' only works if we all indeed move to that chain, have all activity and dApps there. But we'll have to see who is going to commit to that chain. For example: which witnesses will run nodes on both chains, which will turn off their Steem nodes, and which witnesses will be even solely pledged to 'Hive'? Which community members will move chains, which will use both, and, which new users will the new chain attract?
In the next few hours (not sure if I'll still be awake then) a post with the details of the fork will be announced, when that's done I'll update my post. It's supposed to even contain the logo of the new chain, so we can start speculating about it and make artwork, memes, shareable material.
---
I'm not yet sure about anything right now, I'm a 'look the cat out of the tree' kinda person, all in all, when we look back at this moment in 5 years time, I expect we will see this as a very defining moment. Will the community stick together? Will the community split? Will the hated 'Ninja-mined stake' and the fact the new chain gets rid of it prove to be the best thing that ever happened to us? Will Justin suddenly make a move (positive or negative) that will make us all revisit everything we thought we new, again?
Exciting times, just keep informed. It's your (emotional) investment too, and you're allowed to have some feelings about all that is happening now. Just keep it civil and pleasant and share your ideas. Who knows, someone might just hear you :-)
Cheers.
---
As promised, an update when the Hive announcement post was published: Announcing the Launch of Hive Blockchain