While my brother is here I have hardly logged into any trading views which has been quite a good break as lately I feel like I have lost the trade edge. I feel that I was a lot more risk taking than before but I am unsure why I have become so much more conservative. Perhaps it is because my own financial situation is so poor currently that I have to think a lot more carefully about each move.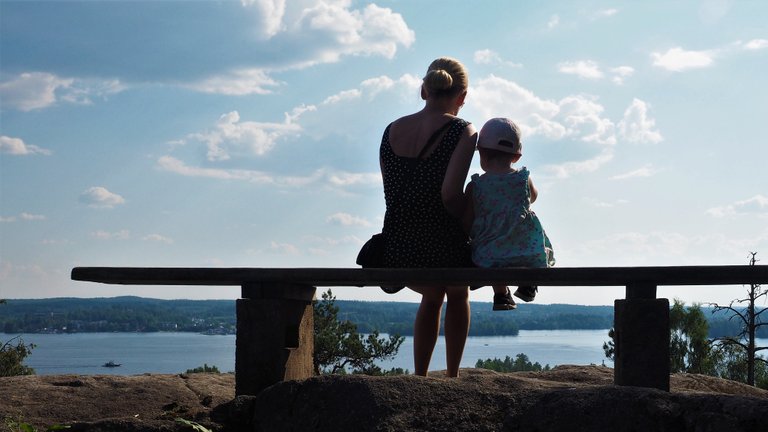 I think that seeing how enthusiastically my daughter has reacted to having my family here has made her consider much more strongly what the future may hold and whether not being in Australia for some period is going to mean our daughter misses out on something. The problem is that she doesn't want to be away from her own family either as they are both great for our daughter and, she is very close to them.
This is always a problem with a relationship between two people who are from different sides of the world as one is always going to be a long way away from family and the cost of visiting is incredibly high, even if only occasionally. It takes a great deal of resources to be able to go back and forwards and even when family can travel to visit themselves, it is never going to be often enough for long enough.
My brother will only be spending a week with us and, it is flying by so fast. I don't think that they realised just how fast a week goes with my daughter, especially when they want to be here with her. Nap times and bedtimes eat a great chunk out of the days and it really only leaves a few hours each day to spend with her where she isn't eating, getting dressed or having a bath. Take out the shopping, the travel times, the other obligations and, very little is left to really get to know who and how she is as a little person.
And, she is a little person who is able to communicate a great deal with them and has her own little quirks that they are fast learning are adorable. I know that on Friday when they part ways, it is going to be incredibly hard on everyone.
My wife has been saying a lot of "If Steem" comments lately because if Steem performs well, we may have the chance to either see each other more regularly or potentially move to Australia for a period of time. Steem could supplement our income meaning that we wouldn't have to be so pressured to build career positions to cover our needs.
It is for these kinds of reasons that I am working so hard to try and build a position that provides the potential for it and even if it doesn't happen completely, at least we might be able to see each other a little more often than once every 12 years. I don't want to be over 50 the next time.
I enjoy to think about all of the potentials of the what ifs but lately, with all that has been going on, it has been the what is that has dominated the mind. When I look at the is it doesn't make me want to take risks but, the ifs fill me with confidence. This is of course a psychological phenomena that leads to people spending way too much time on what could happen and much too little on what it takes to actually get there.
I feel that these days, people are spending their limited resources dreaming while the work required to have a chance at having the dream falls by the wayside. It is a risk to invest into the unknown, just like it is a risk to trade on the future. To have a chance at the future provisions for my wife and daughter, I think I am going to have to be a little more risk taking or at least, a little ore attentive to the markets.
None can really say with any certainty where all of this will lead but that doesn't really matter to me as what is important is that it has the potential to go somewhere. It feels safe to be in the comfort zone away from risk but at the end of the day, the easy path nearly always winds up costing much more than the effort it takes on the difficult.
Too much 'easy' life path has left me with very little choice but to now take the difficult path and, accept the risks. If Steem requires my every day, on Steem to make it happen.
Taraz
[ a Steem original ]