HUMANS ARE THE GREATEST ASSET
---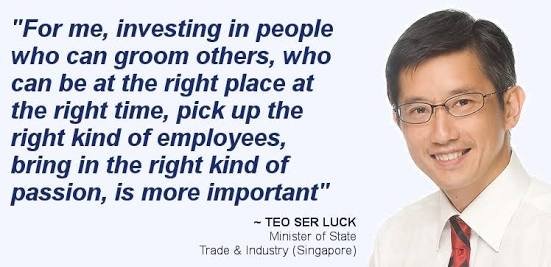 Source
For if I grieve you, who is left to make me glad but you whom I have grieved? - 2 Corinthians 2:2
---
The most valuable investment you can make is in another person, not in properties or equipment. Those who intend to perpetuate their existence through projects will ultimately vapourize.
Ask yourself : 'who am I investing in to produce better leaders in the future and after my generation '?
People are the greatest investment ever. Why? They are the instrument of prosperity. They are the instrument of prosperity. They are created in the image of God. God Himself invested so much in them. Physical buildings, monuments, products are not good enough to perpetuate either your existence or your vision after you have gone.
This is exactly the point Paul was trying to establish when he was addressing the Christian leaders at Corinth. 'You are our epistle', which means you are "the fruit of oir labour", you are our investment, you are the people that will continue after us, seeing you do well is our joy etc.
Good and wise parents who desire to sustain their good name, fortune, must invest massively in their children. Jesus Christ never built a building and He never produced any product, He built people. The people He built were said to have greatly affected the world.
No matter how great your vision, it is important to produce visionaries to carry it on. Identify people around you who carry similar grace, similar passion, and are willing to learn. Develop them, love them, encourage them, and train them. This is the true prosperity. This is the real legacy. Have a great day!