"Many water cannot quench love, neither can the flood drown it." - Song of Solomon 8:7
---
THE END OF GOD'S LOVE TOWARDS YOU IS THE END OF GOD. HOWEVER, GOD CANNOT FINISH THUS HIS LOVE CANNOT FINISH.
---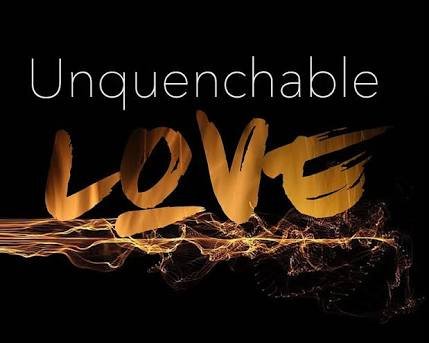 Source
Men try to seek love from where it does not exist. Naturally, no man has eternal love in him. All creatures are limited in their measure of love. Men's love end when there is no reason to love anymore. This is why there's a lot of breakups in homes, marriages and many heartbreaks in relationships.
Men love you when it is rosy. If it becomes rough, their love will crack and get quenched. But praise God, He is not a man that He should lie; neither the son of man that he should repent. Hath He said, and shall He not do it? Or hath He spoken, and shall He not make it good.
Number 23:19 says;
God is not a man, that he should lie; neither the son of man, that he should repent: hath he said, and shall he not do it? or hath he spoken, and shall he not make it good?
He had loved you before you even came to know what love is. He is not a man that has to test or prove your love before loving. He had loved you with eternal love and with His loving kindness has He drawn you to Himself.
Scripture says in Isaiah 54:8-10;
Isaiah 54:8 In a little wrath I hid my face from thee for a moment; but with everlasting kindness will I have mercy on thee, saith the LORD thy Redeemer.
54:9 For this is as the waters of Noah unto me: for as I have sworn that the waters of Noah should no more go over the earth; so have I sworn that I would not be wroth with thee, nor rebuke thee.
54:10 For the mountains shall depart, and the hills be removed; but my kindness shall not depart from thee, neither shall the covenant of my peace be removed, saith the LORD that hath mercy on thee.
God has sworn by Himself that nothing can quench His love towards you; not even your mistakes. For what shall separate you from the love of God? Nothing! No enemy or friends or angels or things present or things to come; not even things visible or invisible that have the capacity to quench God's love towards you.

Romans 8:35-39 says;
8:35 Who shall separate us from the love of Christ? shall tribulation, or distress, or persecution, or famine, or nakedness, or peril, or sword?
8:36 As it is written, For thy sake we are killed all the day long; we are accounted as sheep for the slaughter.
8:37 Nay, in all these things we are more than conquerors through him that loved us.
8:38 For I am persuaded, that neither death, nor life, nor angels, nor principalities, nor powers, nor things present, nor things to come,
8:39 Nor height, nor depth, nor any other creature, shall be able to separate us from the love of God, which is in Christ Jesus our Lord.
The moment Christ died for your sins, God entered into an everlasting covenant of love with you. It is already too late for Him to change His mind from loving you. This is why He said that His loving kindness, in the above scripture, shall not leave you. His love is unquenchable. Hallelujah! !!
UNTIL YOU UNDERSTAND THE PRICE JESUS PAID, YOU WON'T UNDERSTAND HOW DEEP GOD'S LOVE IS.

---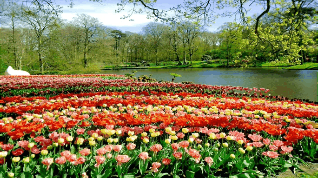 @STEEMCHURCH