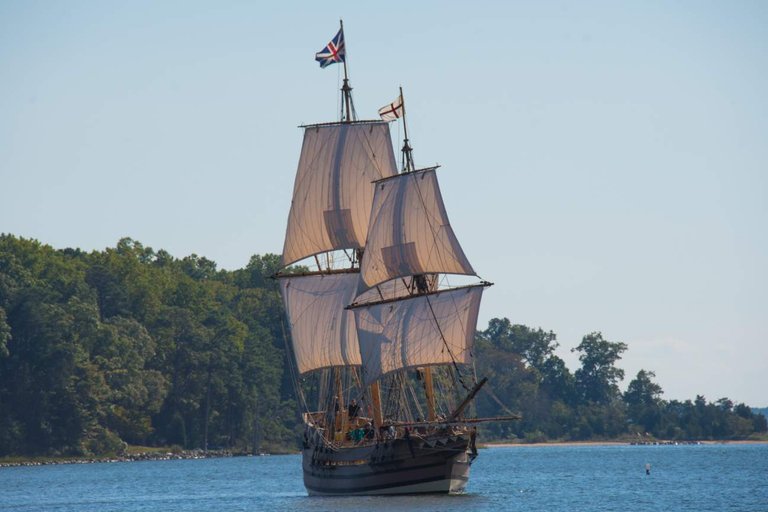 Photo by David Dibert on Unsplash
Look lively, mates! Satoshi's Treasure Steem Clan needs you!
This key will belong to the quickest, the best, and the most uncanny hunters. Those'll be us!
< /PirateSpeak >
Now is our hour of need. We have something no other clan has: the Steem Community at our backs. All that is necessary to win this for Steem is a Twitter account and the willingness to show your face for a few seconds in a tweet, making our Steem hand sign in what will probably become the longest ever human blockchain!
The Important Bits:
The #satoshistreasure hashtag on Twitter is being followed by crypto enthusiasts around the world.
A Steem Community currently has the longest human blockchain on that hashtag, ahead of clans with far more developer and investor props than our little clan.
Why is that? Because Steem is all about COMMUNITY!
Oh yeah, and we are competing for a prize of $1 Million in Bitcoin.
We can win this for Steem if we get the broader community involved. And in the process, thousands more people will see the good qualities of Steem in action. People who might understand the potential of this blockchain.
How You Can Help
You do not have to be a member of our Steem clan to participate, but you do have to be a member of Steem. There have already been a few attempts from the outside to invalidate our chain, so being active on Steem goes a long way to earning our trust.
To participate, you must be willing and able to post a short video of yourself on Twitter. You do not have to prove who you are or use your primary Twitter account, but to be valid your block must not hide your face. A person may only post once. If you want to help but are unwilling to post video of your face, please pass this info along to someone you know who might participate.
To prevent accidental forking of our video chain, we ask that everyone interested in posting a block sign up using this form with your Steem name and the Twitter account that you will be using.
We would like all of Steem to get involved on this one as it's great fun!
The official Steem Clan account has more info, but I don't know what you are waiting for really. The signup is right up there, go for it!
You're still here? Ok, don't forget we are also sponsoring 1 SBI for each person who gets involved. We will do more if we can.
I got into the chain on block #6. Here is my fantastic Steem wiggle
Now, I will shamelessly tag everyone I can think of to get involved. If you aren't them, you don't have to read further. I've said my piece. If I know you and didn't tag you, you either already posted or I forgot. Sorry, I'm in a rush. I'm off to seek the treasure!
@apolymask
@bengy
@darrenfj
@fitinfun
@abh12345
@blewitt
@brickmanbrad
@rpgbuilders
@clayboyn
@staceyjean
@simplymike
@cryptoandcoffee
@carrieallen
@jeffjagoe
@glenalbrethsen
@thehive
@revisesociology
@doctorcrypto
@cryptoandcoffee
Posted using Partiko Android