TLDR;
Hotel Booking deadlines extended till 30 September
SteemFest ticketprice increases in 1 week!
Hey hey, friday update day! Catching this ongoing SteemFest train in words into some meaningful text is actually always good to look back at what I did last week, but also difficult at times, because most of the work is all tiny actions which all of a sudden fill up your day. Calls, chats, mails, research. Testing HF 20, don't forget (!) And oh yeah, cleaning up the house as we expect our own little HF-2 any day now.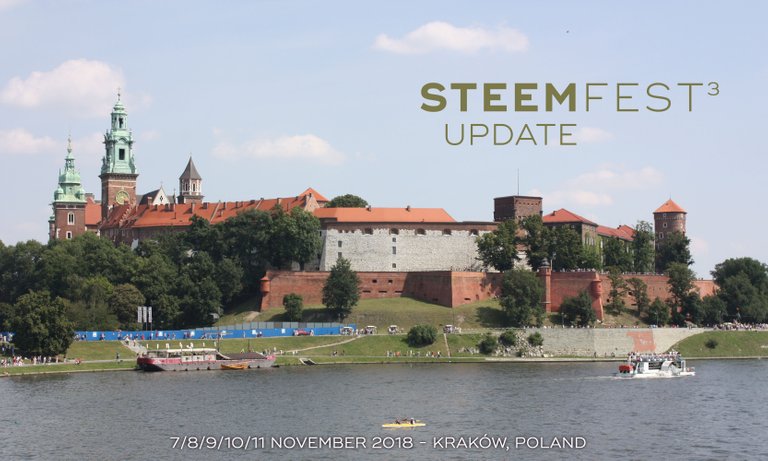 Krakow, Wawel Castle by Arian Zwegers on Flickr
Some misc stuff which kept me occupied this week was prepping many of the event's initial look & feel, worked on a map of Kraków for the offline maps, using Open Streetmaps data and the oldskool 'TileMill Studio' by Mapbox, a Postgres SQL database and some stylesheet skills. It is actually pretty cool, because this way you can render custom maps, including custom fonts and design for printing purposes. Looked into the event schedule, called with bus company, boating company, arranged for a package dropoff for all the orders / materials / prints / swag to be delivered for all attendees in Kraków, prior to arriving obviously, and can bring it all by plane :P.

Also this week was adding a funzy Steemfest 'sponsor' called '
@Rektcoin.cash
' as a
smart-contract on the ethereum blockchain
, for all those ICO's cashing out ETH past month. Now they, or actually anyone, can also funnel some ETH into the 'Rektcoin.cash'-smart contract and get true Rektcoin-cash ERC20 tokens in return. All proceeds go to Steemfest and did you know that you already get 1,000,000 $RKTC for 1 ETH! Bargain :P Rektcoin.cash is the real Rektcoin. Visit Rektcoin.cash for instructions, should you have to much ETH lying around.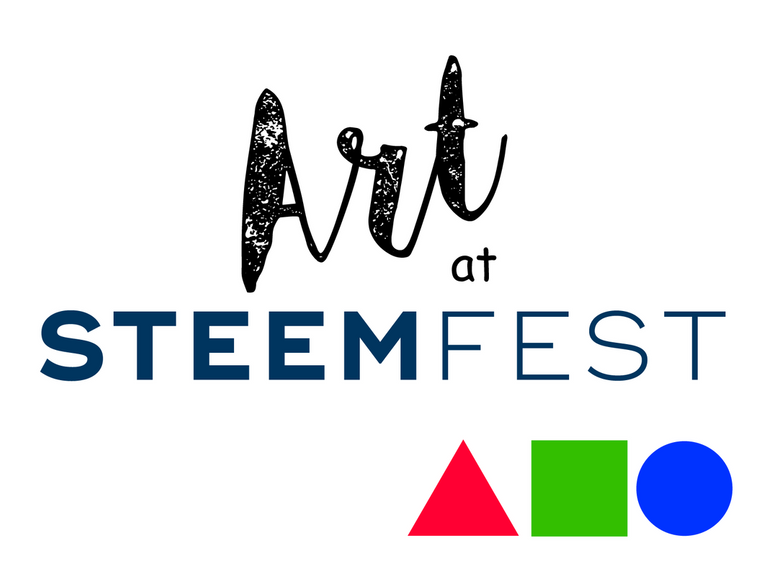 ART AT STEEMFEST v3 - Pop-up art gallery - call for original works
Just like the previous two SteemFest editions this year Art At Steemfest is going to happen in the weekend dedicated to works by the arts community. It is a pop-up art gallery with artworks by Steem-users. This year the venue is a multimedia expo room on walking distance of both hotels. By using this 360 degree projections sphere there will unfortunately be no actual prints to be made, but the upside is that we have virtually unlimited place for artworks thanks to this rotating all-around-you animated projection gallery!
Although virtually unlimited space, the Art at SteemFest expo will still be curated. Not only to maintain a certain degree of quality, but moreover to enable as many as possible artworks to be displayed from as many .
If you have a (digitized) artwork (photo, painting) you want to be considered for the Art at SteemFest pop-up art expo during SteemFest, please follow this form to share your work.
Requirements:
Pick your best work
One work per artist
Share a high resolution of your artwork (no print this time but, 1000+ pixels preferably for best results).
Click here for the Art at SteemFest submission form
---
New names talking and performing at SteemFest:
FOMO Reminders:
FOMO 1: Hotel Deadline Extended till 30 September.
Use the [BOOK]-buttons on the steemfest.com/#hotels section to book your room. After September 30 any leftover rooms will go back to general markets (and most probably see a price hike).
FOMO 2: SteemFest ticket price hike 1 is coming in 7 days!
As explained in the opening of the ticketshop post, SteemFest saw the past 2 years about 1/3 of all attendees getting a ticket in the very last days prior to the event. This brought in unnecessary stress and more-over costs for last minute changes for catering, rentals, swag, prints, logistics (extra busses). To force to book earlier, this year the price-hike schedule has been introduced. This means that the current (EURO) prices of the full conference event access will end on 21 September 00:00 UTC. Don't say I didn't warn you. Check the FAQ to learn more about the SteemFest ticket prices
Ongoing SteemFest ticket give aways
Have a nice weekend!
Greetings from Amsterdam,
---
Get your SteemFest ticket at steemfest.com
Ticket prices increase in 7 days!
read more about the price increase algorithm here
Liquid rewards from this post will go to organising @steemfest
SteemFest's ticket reductions are made possible by generous donations from: