Are you always on the lookout for interesting things to share? I am, and here's what I saw on my last trip to New York City: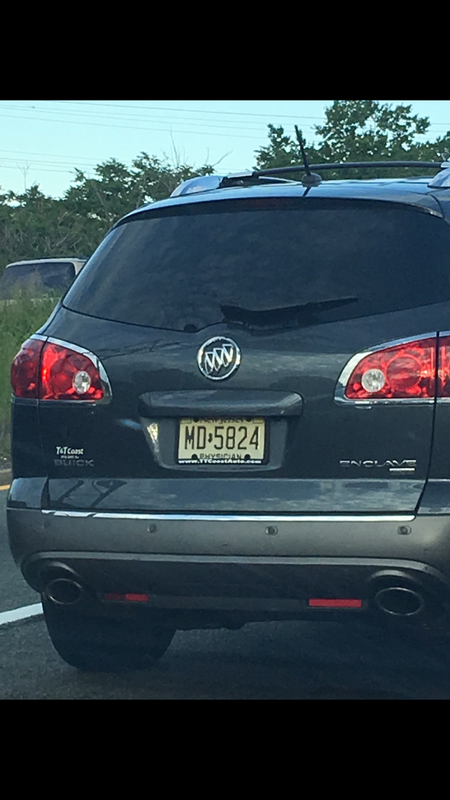 An MD plate?
What's up with that?
Can that Doctor get away with speeding and illegally parking?
Here's what I found, the positives and the negatives...
NEGATIVES
Your vehicle is now a high target for break-ins.
Maybe you have prescription pads or valuables in your car.
Got in a car accident? Assume the attorney on the other side of the courtroom is going after the maximum dollar amount...
That vanity plate will cost you $50
If you're NOT an MD, and you get that vanity plate to pick up chicks, expect to be charged with fraud for lying on the application.
POSITIVES!
You apparently have a better chance of getting out of a speeding ticket, especially if you work in an emergency department. There's an unwritten code between nurses, doctors, and police officers: If a cop goes into the hospital, they often get put at the front of the line by the nurses and doctors... One hand washes the other, as the saying goes.
There are dedicated MD parking spaces at most hospitals; if you have the plates, you get to partake.
You get an extra shine to add to the $75,000 penis you're displaying en flagrante to the public at large.
So!
Neat stuff to share about neat things I've seen in my travels.
I'm looking forward to sharing a ton of cool stuff I learned at Steemfest 3, and here's one thing I learned after getting my credit card statement:
Poland 🇵🇱 is a VERY economical place to visit!
One of my Uber rides, after being converted into US dollars, was only $3.15 (!)
So much to share...
Dining deep underground in a salt mine, visiting Auschwitz, eating interesting foods...
Thanks for reading!