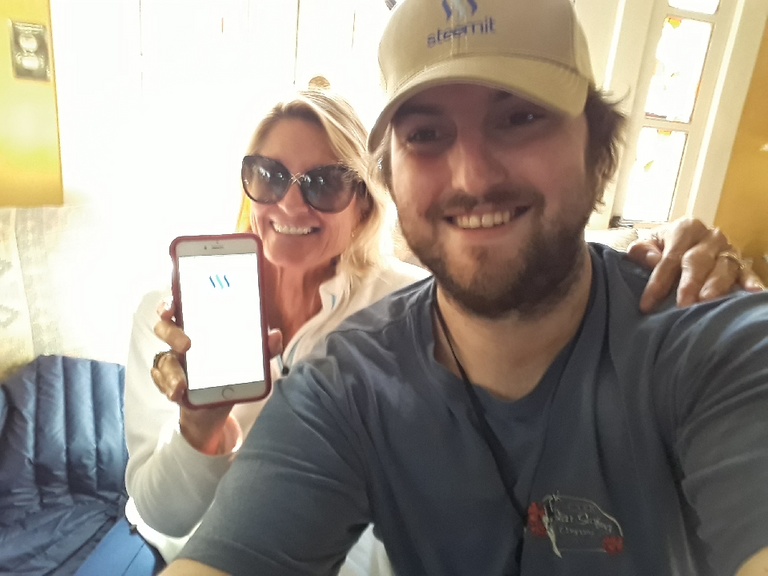 So my mom's surf friend Barbara is General Michael Flynn's sister and is very active on twitter with her brothers situation as President Trump's former adviser and while helping her get into Bitcoin and EOS today I showed her Steemit! I thought that because of her particular situation, the censorship resistant ad free Steem blockchain would appeal to her and she loved the idea and really convinced me that she really does understands how important it is to be decentralized and once her ccount is approved tomorrow she will start make updates on Steemit.com now instead of just Twitter and facebook. She told me she knew about the shadow bans of twotter/facebook and the soft censorship tactics on twitter and so she got genuinely excited especially after hearing about how no one can ban or delete content on steem AND she was impress with how much money young people in Ghana and Nigeria are making even after starting from $0. I showed her the posts by @steem4depoor and @kofpato in team Ghana and my story about sending them over $100 for their projects, and she was impressed at how fast I could send $100 to Africa and without a fee, and how I could get evidence that my money was used to help others. And what was most impressive was how I could again help upvote the post and watch those pictures even earn money themselves as a new steemit posts AND earn money by POSTING about HOW I made money on steem helping others!
Here is a screenshot of her Twitter page https://twitter.com/barbararedgate with over 6000 followers and lots of activity concerning her brother.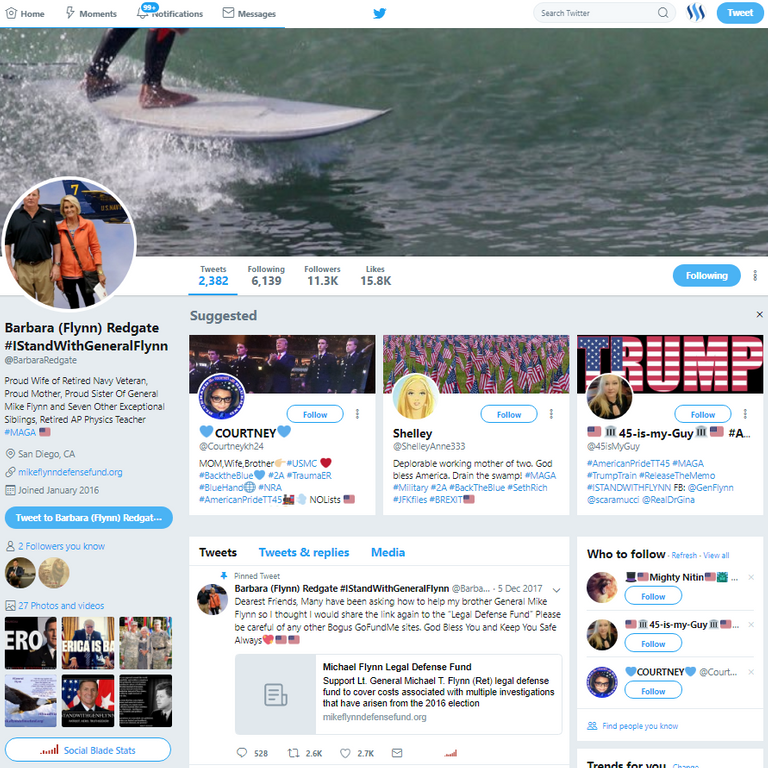 Through social media she can speak to the world on behalf of her brother who is innocent and going through a Deep State witch hunt, and Steem guarantees her and her family's freedom of speech right and does it electronically and in this time of digital ghettos of legacy social media where people are shadow banned and have comments deleted or censored even without their knowledge! The steem blockchain guarantees their 1st amendment rights just as it protects ours, and this can lead to an example of the power of this website and may present a use case that steem was actually partially built to serve and that is to preserve an individuals political freedoms of speech by hosting the content all over the world in a decentralized manner that no one can stop, so it is a step above wikileaks and wikileaks is even going to start using Steem!
Now is the perfect time for her to join steemit and when she came over to get help from me signing up with Coinbase to get Bitcoin and Binance to get EOS, I realized that she should also get on Steemit, and since she already takes a lot of great photos of her and my mom and friends surfing here in San Diego, I thought she would be perfect for Steemit. Sometimes her and mom mom will get seemingly professional photos and drone shots of them surfing taken by friends at the surf spots who are photographers, and they turn out GREAT especially for being free! Now those talented media producers can upload these photos to steem!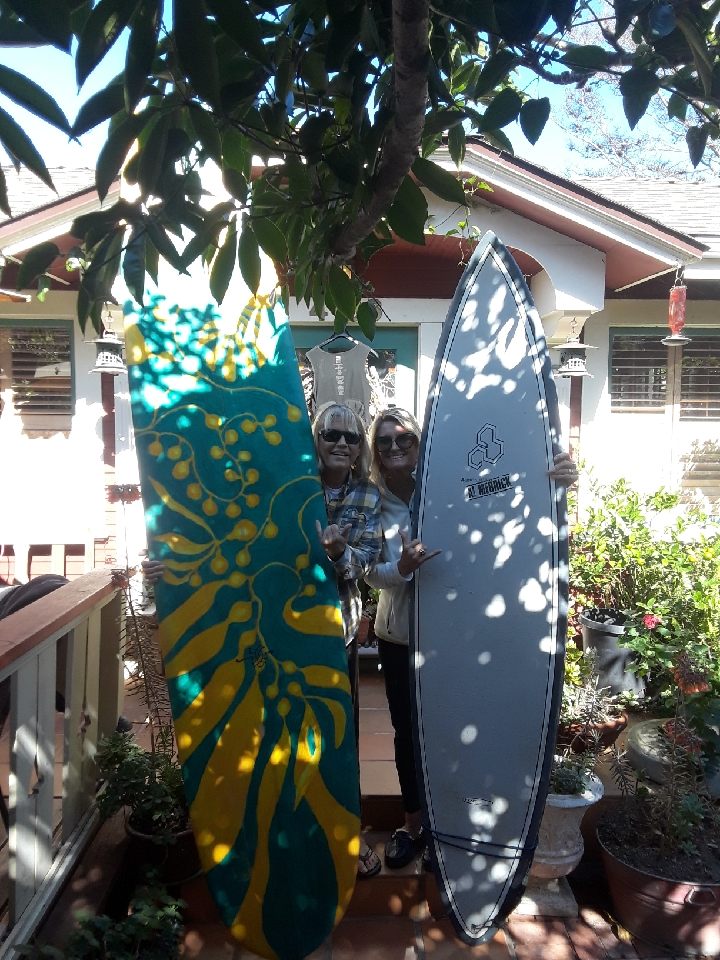 My mom surfs here in southern California with Barbara Flynn Redgate and post a lot of great photos to facebook, and even have photographer friends who own Drones and have some great aerial shots and amazing ocean scenes, perfect to make posts on steemit with! i swear the San Diego surfing community is about to discover the ultimate tool for funding a life of non stop surfing with no day job needed. Steem surf groups will allow surfers to promote steem while surfing or just upload great surfing related content to get enough upvotes to earn enough steem to pay bills and allow one to live a worry free life where surfing can be the main focus ad not just a hobby. Surfers from all over the world would support each other and devise products, meetups, online magazines, and we could even involve Surfline.com and surfing magazines outside of steemit to come in and produce content and contests where they could earn a lot of steempower curating and we could really promote steemit to a vast and growing community of surfers worldwide.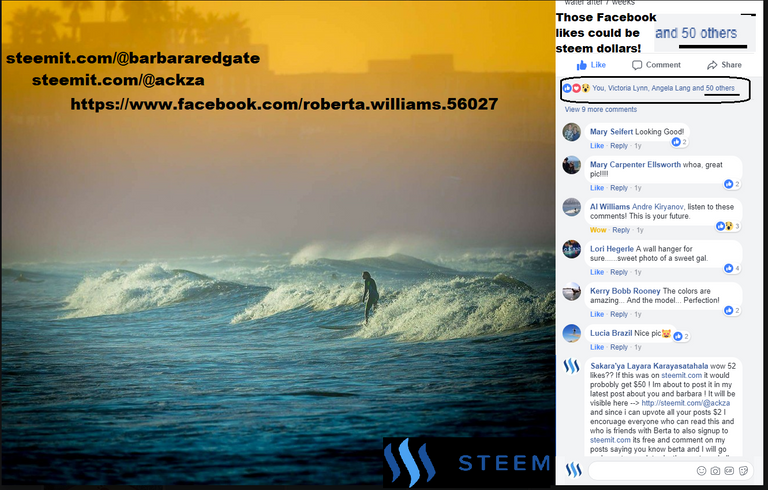 (my mom's Facebook photo showing her getting 53 likes which I told her could be $53 DOLLARS if it was on steem! Especially if her friends all get into Steem and powerup as an invstment and then they can also support each others surf photos and videos! And I can tlk them into getting custom Steem logo wetsuits and steem logos on thir surfbaords so every picture they take can help promote steem and thus realy get the upvotes from the community!)
The surf community is always growing and surfing is an addiction where people yearn to surf full time, and those who have retired and have that ability, or who have achieved longterm financial security and earn enough money to quit their jobs and just focus on surfing are looked up to as people who have achieved their dreams. Surfing equipment can be expensive especially when starting out so this can be a very simple way for people without wetsuits, boards or transportation to end up earning their way into the surf culture by making posts about other surfers until they have enough money to buy their own equipment And good surf photographers can upload enough surfing photos and surf story blog posts until they have enough steem or SBD to buy a Flying Drone with nice camera to take incredible flying shots over the beach of the surfers and of the ocean and beach in general! Drone footage would make a LOT of money on steem's decentralized video sharing platform called D.tube or http://d.tube or http://dtube.video either one takes you to Dtube. You can upload your footage of surfing there and tghe surf community that is coming to steem may end up upvoting a great surf video to hundreds maybe thousands of dollars as some steem posts end up earning!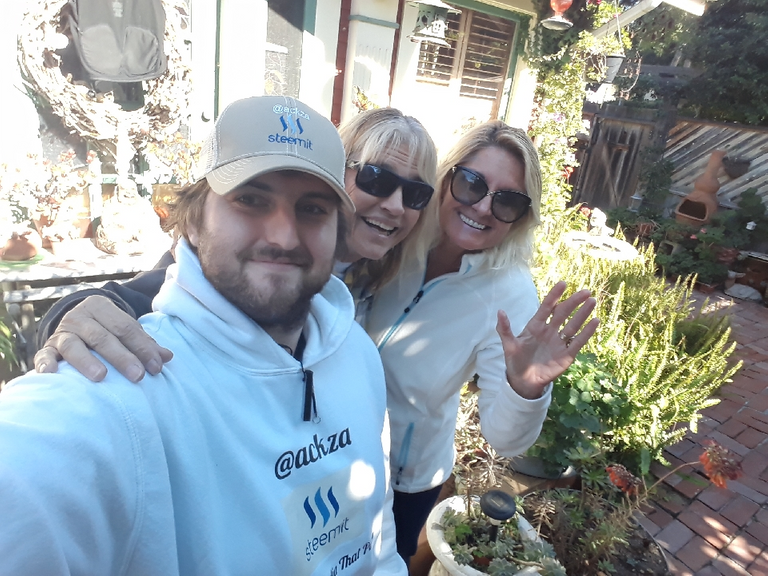 So i hope to see her account approved within the next day and will be helping her post a great Introduction post and she seems to really be happy to start posting here on steemit instead of on Instagram or Twitter when there are important things to discuss as she will know that her words won't be censored or removed! And she is also happy to simply help steemit just by joining as it should bring some attention to steem, because she saw what good projects the steem blockchain accomplishes with @steem4depoor and @kofpato and their posts helping underprivileged people in developing nations achieve financial stability with this form of online decentralized capitalism so she is happy to support steem! I believe we will see more influential people join steem very soon and then Alex Jones Infowars will have a smart media token, big media companies and newspapers magazines etc will all want to join steem and get a Smart media Token! Many more influential people like Julian Assange are BOUND to join this on of a kind ad free censorship free platform and independent journalists will also thrive here.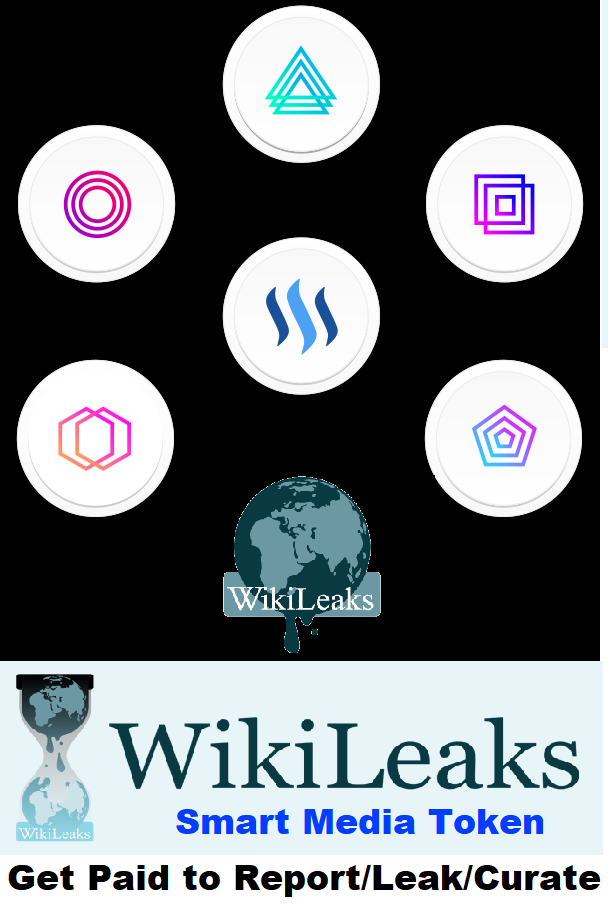 Possible Wikileaks and Infowars Smart media tokens and Communities coming down the pipe? Maybe, I cannot cnfirm or deny! Was Alex Jones from infowars spotted at Steem Headquarters with his camera crew doing a piece about the "social media of the future" in Austina few months ago? Maybe... and did Ned and Alex get Mexican food together in Austin? maaaybe ;)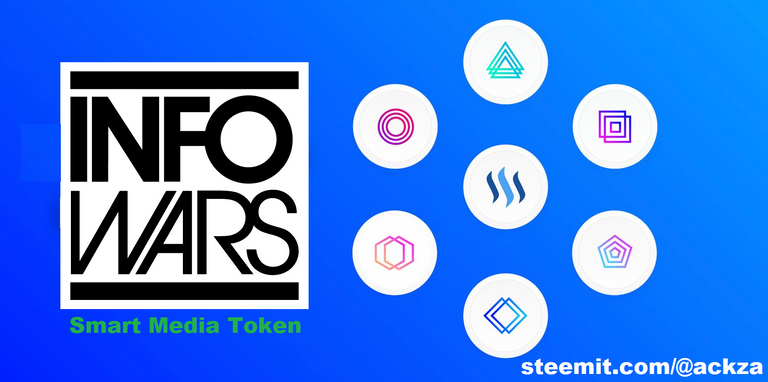 Communities upgrade is coming soon, and so are SMTs and Hard Fork 20 and I have talked in private with Official Steemit Inc employees and I can promise you all that we WILL be getting an update soon ;) but you already knew that, it's not like we ware just stopping steem blockchain at version 19 lol. We have waited a long time but the coming updates, Communities, Hardfork 20, Smart Media Tokens, a DEX (Steemit Decentralized Exchange for buying steem directly with fiat as @jerrybanfield talks about) will all be coming this year,. bam bam bam one after another these upgrades and new features will keep pushing the steem price up and up all year as these new features and upgrades are released at perfect times!
So i want to thank my mom's friend and Michael Flynn's sister Barbara for her excitement about this platform and for genuinely wanting to get involved with crypto currency and for even taking the time to let me set her up a @binance account so she could buy herself some EOS (Since we had to wait for Coinbase transactions my mom sent her $25 worth of Litecoin so she could buy 2 EOS to try it out for the first time! I am proud of them for joining in on mostly my generations game, because together is how we change the world by combining the younger people's energy and tech skills and the older peoples wisdom (and savings :D Imagine if all the baby boomers dumped their stocks and legacy fiat assets and bought steem and EOS! We could start a movement! :D And since my mom and Barbara have actually surfed here with Gen. Flynn, we have a good chance of one day convincing him to join Steemit especially when he sees it's potential to crowdfund for great projects, and after he sees how much his posts could potentially make JUST because he showed up to post, and knowing that no one can ever delete or alter what he writes may also make Steemit the most attractive social media platform for him to post on :) I will try my best to continue spreading the steem blockchain to as many influential people as I can because it helps them and it helps us! We have a LOT to offer the world, never forget that although we do need the world to join steem, the world really needs us even more ;)
Thanks again to @axios for my animated EOS logo GIF below and @elgeko for the static image above,


If you need a free trial of Ackza's LifeCoach program for Crypto email me at [email protected] or text 619 500 3748 Signup under me at Binance here https://www.binance.com/?ref=12761991 and....