How It All Begun - Part 2
Once upon a time, there were a bunch of Greek people on Steemit. They were writing, interacting, welcoming new users.. All in all, these persons were having a great time!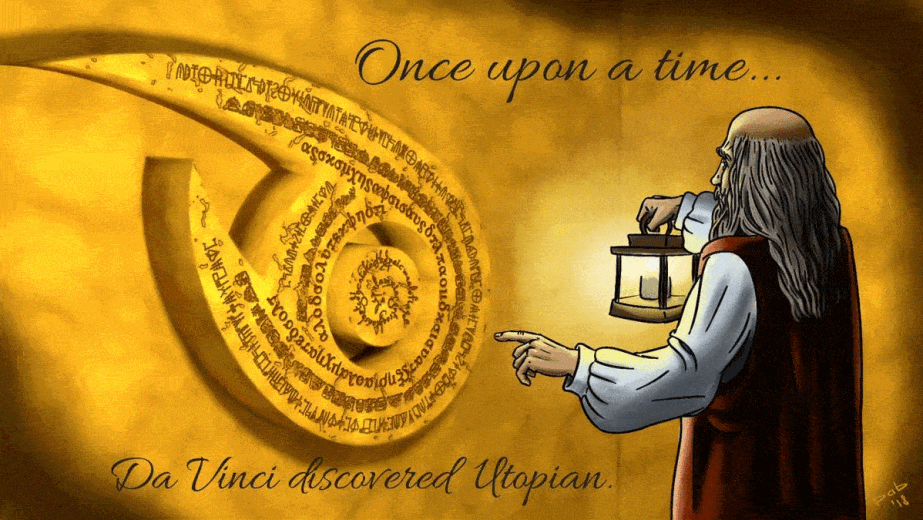 Gif Created by @ruth-girl |
Credits for the first and second images of this gif: @pab.ink |
The rest comes from the Public Domain
center>
---
Some of these persons joined forces and created a Translation Team.
Their Goal? To translate open source projects and help bring these closer to the Greek People.
In our previous presentation, we introduced the two Language Managers of the Greek Team.
If you have not read the introduction of the Greek LMs, take a moment to check here
This time, we will present you the Greek Team translators. @katerinaramm, @lordneroo & @trumpman
Who are they? What were they doing before joining the Team?
---
@katerinaramm - a tech-curious, not-enough-time whiner, always open to new ideas for improvement
---

You may find her sparring, taking thousands photos of the beach and sky while actifitting (Yes, it can be a verb too), from times to times writing tutorials or gathering her posts into what she calls a useful collection
Katerina joined steemit, being totally ignorant about cryptocurrencies and blockchain and in her efforts to learn and help newbies, found out about utopian!
Having already admired the efforts by various communities (Such as @utopian-io & @davinci.witness), she felt honored to be able to apply as a translator and hopes to be able to offer even more to the open source community.
Katerina has translated the wiki of Byteball, the WarriorJS, a big part of SwarmOps, and has currently started working on the open source broadcasing software OBS.
INTERESTING FACT: Katerina has written a MarkDown Guide - recommended for new users here that has been included in the steem.center wiki
---
@lordneroo - an enthousiastic guy who brought his technical skills & knowledge into the translations category
---

When he will not be researching the most accurate Greek translation for words like draft or water lines that are used in FreeCAD, you will probably find him writing about geology or cartography!
Let's take a look at a representative example of a recent FreeCAD translation!
Draft
This could mean a million different things, plus it is another term that has been used multiple times in the project so far. This time we are dealing with another geometric attribute used to describe the design of a vessel. Greek translation: Βύθισμα
Water lines
Another technical term here. This string refers to the line where the hull of a ship meets the surface of the water. Greek translation: Ίσαλοι
source: latest translation, part 23 of FreeCAD
---
Let's see how he entered the Team .. Lord was writing his interesting SteemSTEM articles and posting some beautiful scenery images before utopian & davinci announced the Translation Category!
After performing a thorough investigation and only after making sure that he would be able to keep up (in terms of availability) with his new duties, @lordneroo finally applied as a translator and of course he was selected!
Lordneroo has participated in Byteball translation and after its completion, he has been leaving his trademark at the Free-Cad Translation!
Lord, thank you for being a part of the Team!
INTERESTING FACT: Lordneroo has been included in one of the weekly Top of Utopian contributions!
---
@trumpman - the alter ego of trumpman2, a spontaneous, talented & mysterious Greek Translator
---
One of the most famous steemit figures, with a brutal honesty (sometimes using words we would not dare think of, hihi)
He is well known among a variety of communities. From scientific areas to funny memes, @trumpman will put his entire talent into anything he does!
So, what was trumpman doing before becoming a translator?
Having been an active steemian since June 2017, trumpman has been posting about scientific stuff in his unique way, as well as informing us for icos and blockchain / steemit news!
(Occassionally also sharing information about places he visited or where he had a meal or a tsipouro in Greece)
Even being busy, @trumpman decided to apply as a Greek Translation and his work so far has been impeccable!
Having translated a part of Byteball, esteem and being courageous enough to start the Curious Expedition Translated, I (@katerinaramm) have come to believe that it was a project tailor made for him! Trumpman has the ability to be creative and funny at the same time, translating this game in the Greek Language.
Please, do take the time and read (and of course support) his latest translation. One of the many more to come parts of the game here
Trump, I cannot even imagine what the team (or the Curious Expedition) would be without You!
UNBELIEVABLE FACT: @Trumpman does have a romantic side, revealed ONLY ONCE Here
---
What Not to Miss
---
Make sure to read the interview of the Greek Team by our lovely Community Manager @rosatravels! https://steemit.com/steemit/@rosatravels/cm-report-meet-our-greek-team-with-new-web-app
Also, make sure to check out Rosa's recent statistics here and her extensive reports regarding implementation of specific procedures in order to take, translations to the next, professional level!
---
This is @katerinaramm writing for @aristotle.team!
Thank you for reading!
The above express my personal opinions in an effort to showcase what it means to works as a team and to what extent a Blockchain initiative can effect the real world!
---
Read my introduction post | Follow aristotle.team
If you can spare some beans (Steem Power), you can always consider delegating to @aristotle.team!
We would like to thank these awesome people for their delegations:
If you are interested in supporting Aristotle and his "gang", we have some convenient delegation links here: