Noticed all week I can't get my vote power back to full!
---
So, what happened? Is someone stealing our votes?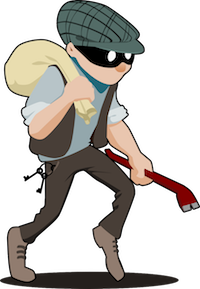 ---
How to check? Using @penguinpablo's awesome steemnow website, https://steemnow.com/@britcoins (change to your own name to check it for yourself). Being that everything is on the blockchain, we can gather all the info:
---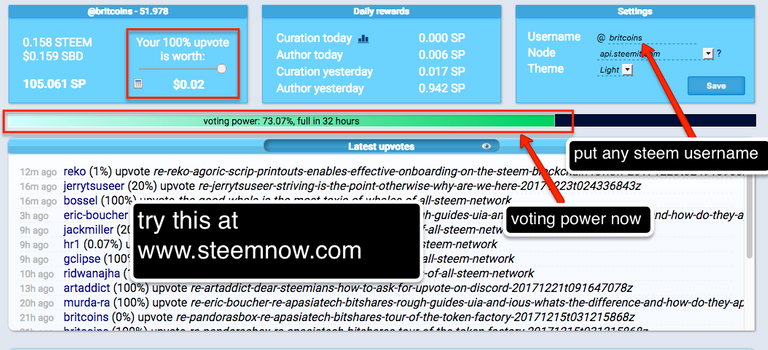 ---
oh, wait what! My votes are going out in my sleep! Time for some forensics. However the above reading alone does not reveal all my account activity. Even though I made barely any upvotes, something else must be draining my voting power! because it never reached above 80% for the past week, and it got noticeable.
---
Over to http://steemd.com/, another awesome steem blockchain explorer, this time by @roadscape
Just change the 'it' in any 'steemit.com' url to a 'd' on any post or account and bingo, blockchain explorer.
---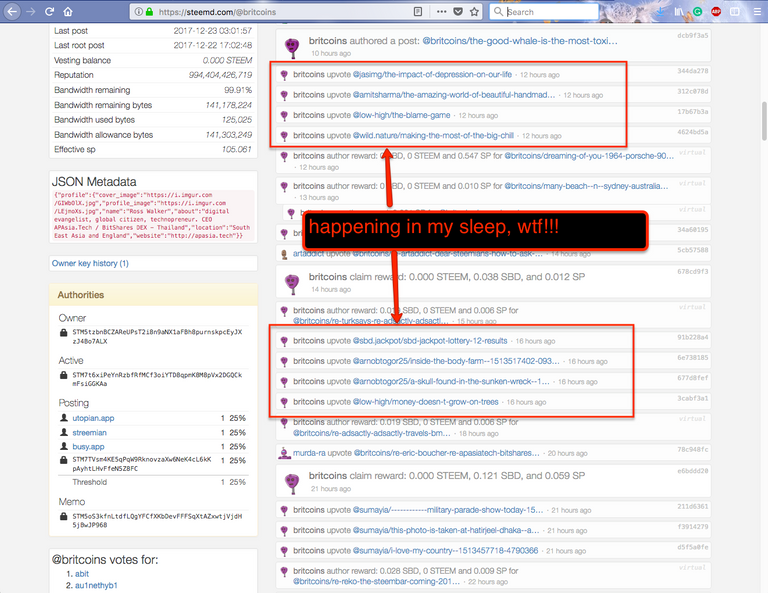 ---
Every few hours, something is coming along and using 4 of my full power upvotes. So I'm never getting more than 75% voting power. So, what happened and how to fix it? Simple really. We haven't been hacked or anything crazy. Probably just we signed up to one of these 'steem voter' sites earlier on. It might even earn us curation rewards, but all the same, I don't want it anymore. Whatever it is I'm now a lot more active on Steem and want all the voting power I can get. The more I get, the more I'll be here. I've checked Streemian.com (he's ok, doesn't seem to be doing anything. Useful tool to schedule posts). And now I'm not going to do anything but simply ....
CHANGE THE PASSWORD
---
Theory is, it's simple to change password with latest version of Steem. This probably changes all our posting keys as well? Someone can comment on that. So anywhere I signed up will be broken. I'm ok with it, I'll update what I need later. My account is now 6 months old and it's time to freshen up the security all around. I'm just gonna generate a new password, save it in 3 separate files and on a usb stick and write it down. I'll also keep the old one, just in case.
---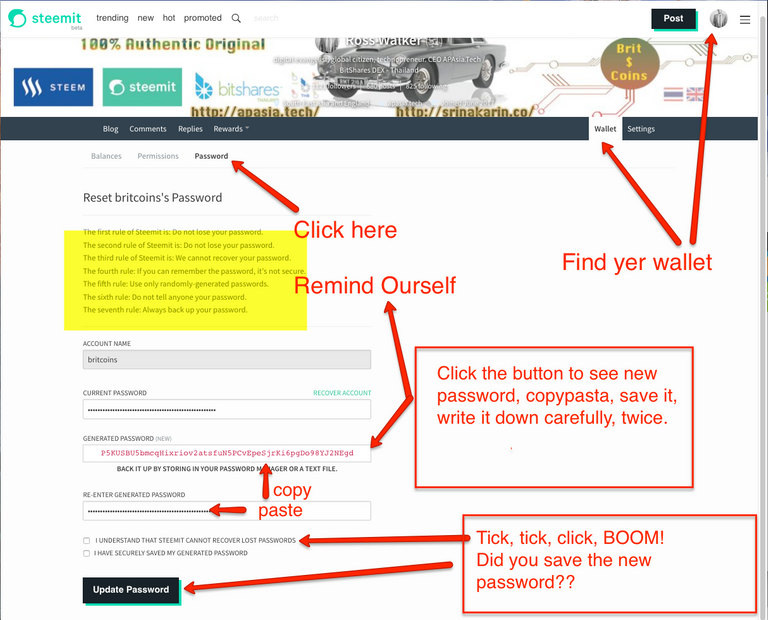 ---
Let's hope this is enough to stop the bots or whatever i signed up to from using my votes. I'll report back in a few hours! Meanwhile, stay safe and do your research before signing up to any sites. I hope you will also find uses for the blockchain explorers, and how this demonstrates the technology begind 'a single souce of truth'. Look for the ones using the proper @steemconnect API, which never save your password!
P.S. That's not my new password in the screenshot.
P.P.S. This post will get additional screenshot here tomorrow, if the fix worked or not!
---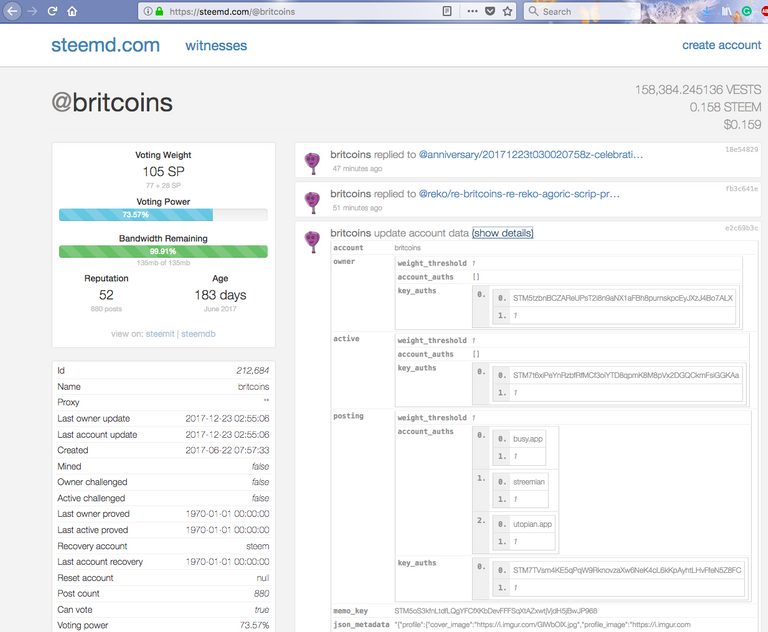 ---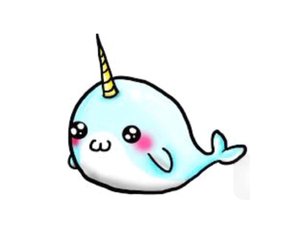 ---
Click to reserve your named account on the BitShares Decentralized Exchange today.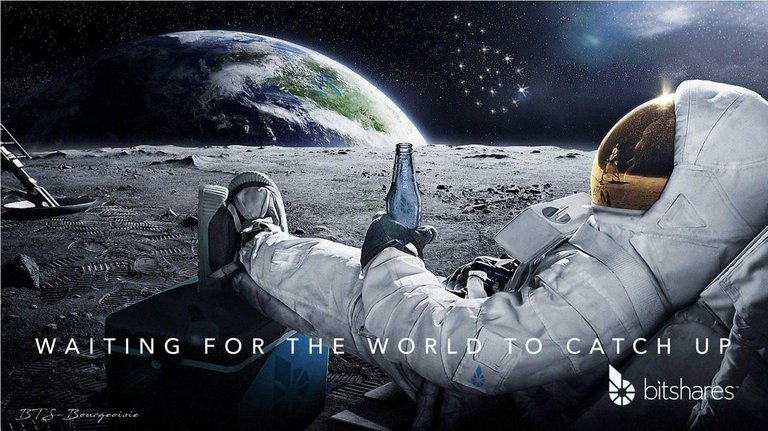 ---