Hi all,
This post is a contest submission to @timcliff. see his post here: https://steemit.com/steem/@timcliff/introducing-the-steem-shilling-contest-100-steem-in-prizes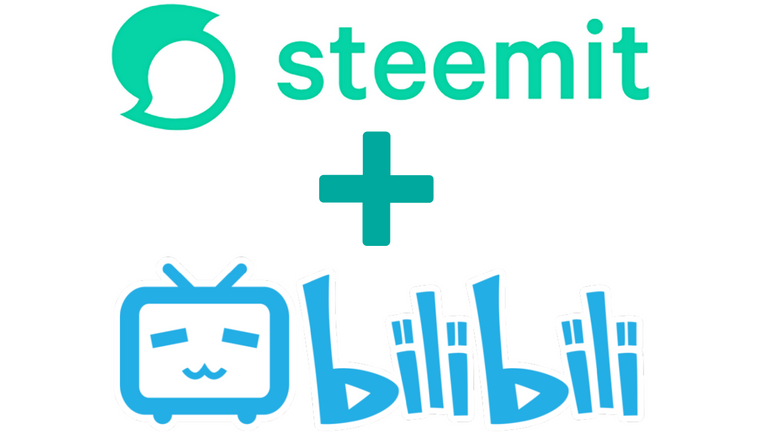 There were 3 mains points in my proposal of promoting steemit:
1: explanation of how steem works: why should they care
2: the current cn community: what can they do
3: walkthrough of set-up and basic use: how they can start see a return on investment of their money and time
Here are my results. The link to the video is https://www.bilibili.com/video/av20112875/ I will be showcasing the video with translation below.
Thumbnail: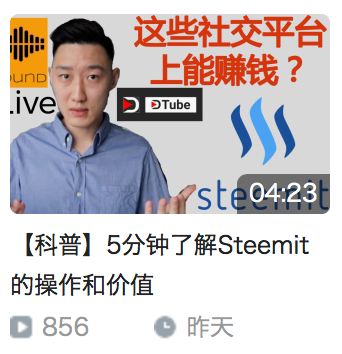 Title in Chinese: [ELI5] What is Steemit and its value in 5 mins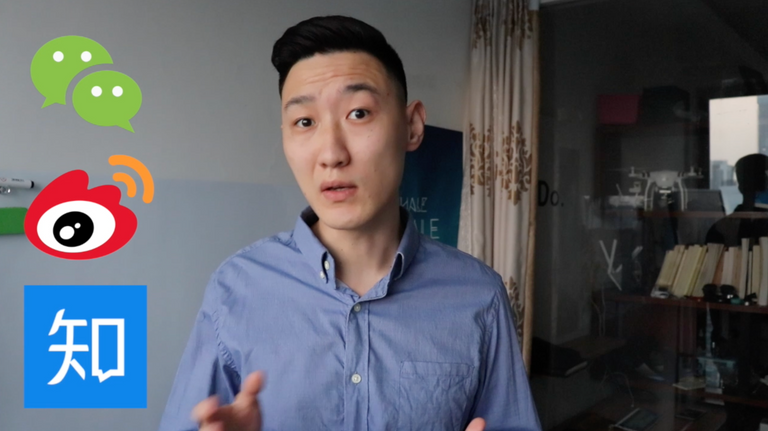 I first described the current model of social media in China.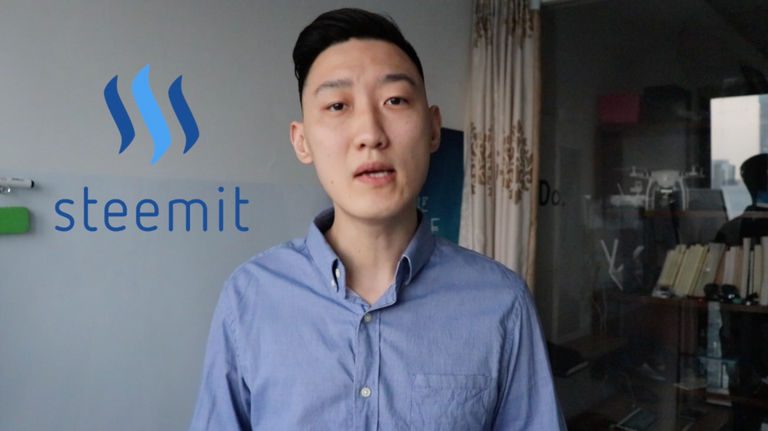 Then I described how Steemit works: blockchain, author vs curator, $20,000,000 USD worth of rewards, etc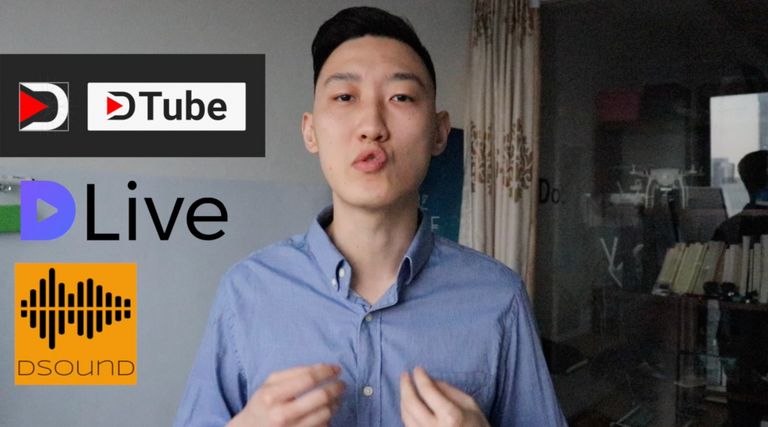 Then I added that many authors also use mediums such as @dtube @dlive @dsound on the steem blockchain.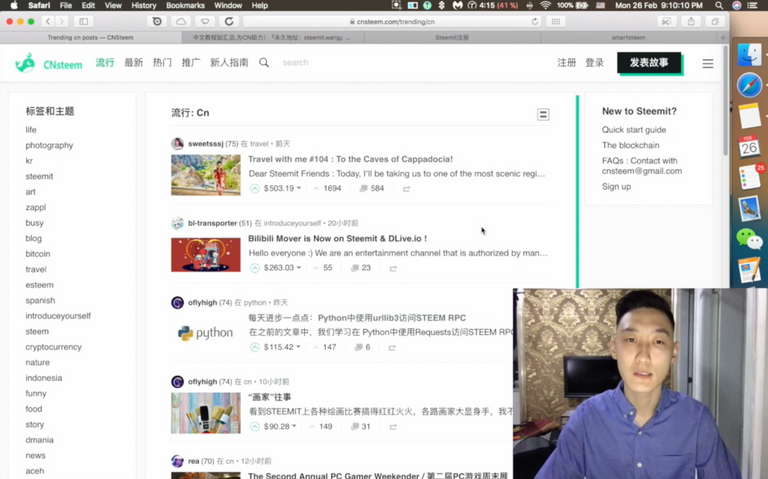 Next section is a on-screen walk-through of cnsteem.com This portal really is a god-send for Chinese users. Not only does it solve the issue of new user register by using Alipay service (Chinese PayPal), but it also is fluid to use with Chinese translations on all interface. I talk about their version of beginners's FAQ, see: https://cnsteem.com/cn/@jubi/cn-steemit-wang and new user registration. Then I spend some time on the different tags/communities on steemit.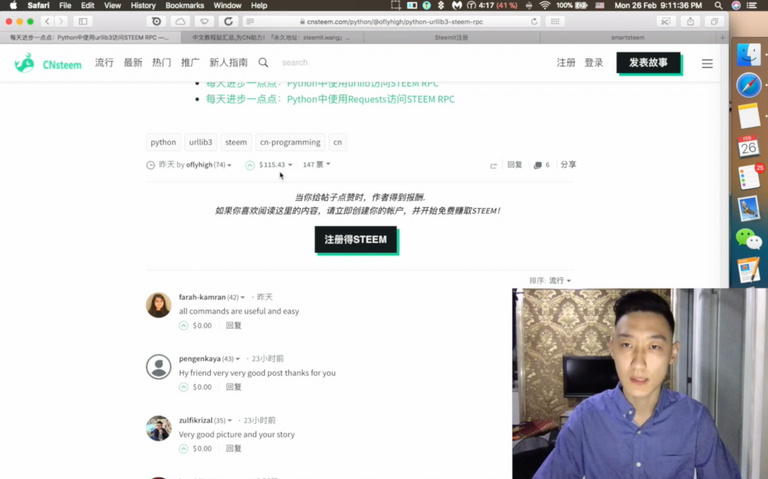 This is a post showcase of @oflyhigh (O哥好!)I mainly highlight concepts of upvotes, comments, resteem, and payout.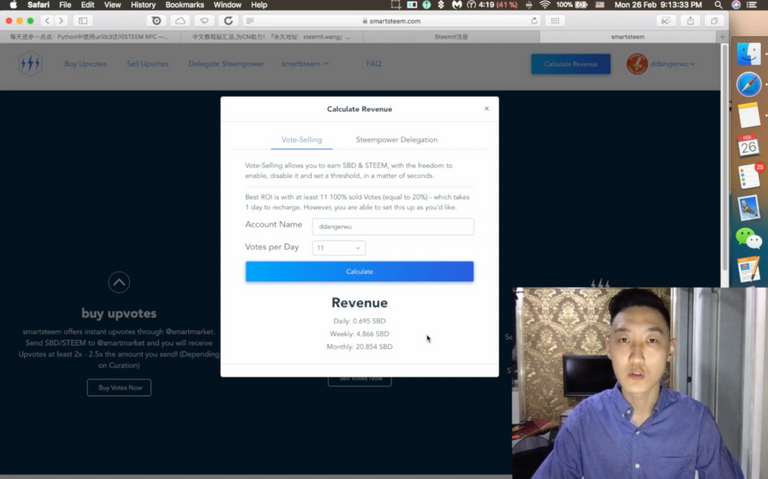 Lastly, I make the case that steemit should be seen as an investment on your money, time and effort (compared to a drain on your resources in other social media platforms). I show how people can use @smartsteem to sell votes and get an awesome return and that I am currently getting around 36% annually. Lastly, I appeal to their financial incentive again by concluding that steemit is so diverse that you can find value in any aspect I've talked about above.
Currently, the video has 800+ views in 16 hours and I have promoted it and shared within my social media circles (sorry, I've only got 40 subs on bilibili lol). Hopefully the cn community here on steem will also share the video and I will continue to make more tutorials in Chinese on Bilibili in the future.
-Dan Wu