IN MY OPINIONS THESE ARE THE NEGATIVES AND POSITIVES OF STEEMIT AND I WANT YOU TO WRITE YOUR ON OPINIONS IN THE COMMENTS  Positives: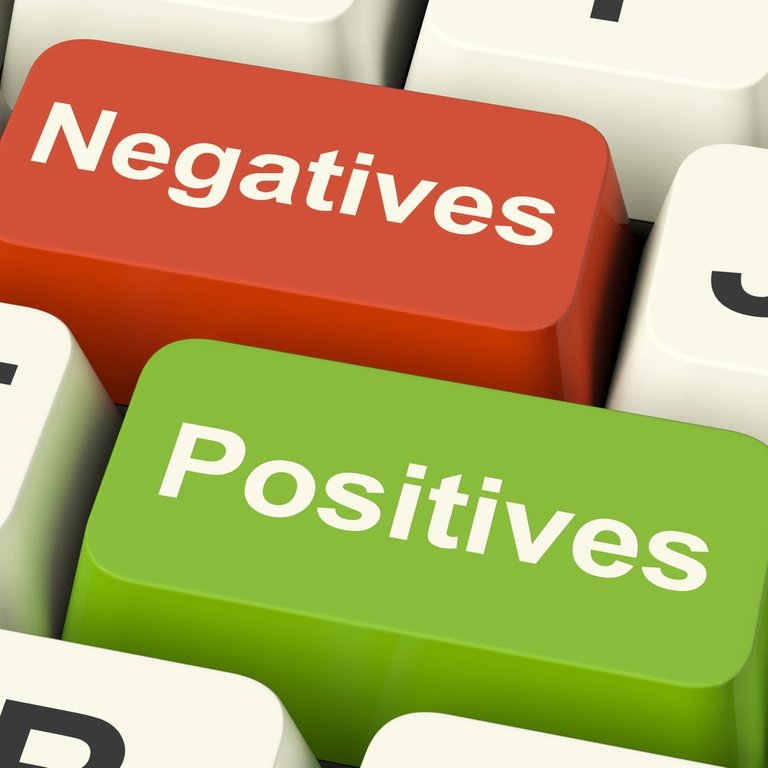 This is so new and novel that few if any people actually understand its potential 
it has the ability of upvoting people and giving people rewards is really amazing 
steemit gives you that opportunity to earn and if you work hard it can make you a living 
people who wants to be at home and work steemit is the greatest platform for them 
On the blockchain, private and not corporate owned!
Opportunities to make new friend and new followers and can contact with many people and can ask for their ideas  
Some amazing kind, caring souls here and
on steemit you can get to know that you can get famous here and you can earn alot of money 
but in my opinion steemit is far more better then anyother platform 
Negatives
There is a pretty big about of spam and sometimes its really hard to find good posts to read on steemit 
Too many bots. Posts older than 7 days can't earn rewards.I've voted for older posts, so was that a waste of vote? 
Hard to connect to people when Introduction posts disappear down the feed.and you cannot text anyone on steemit directly for that you have to send money to talk 
many people are misusing the tags where you cannot find the correct stuff on steemit with some of the tags 
  Curation does not work correctly, centralization of voting rewards.