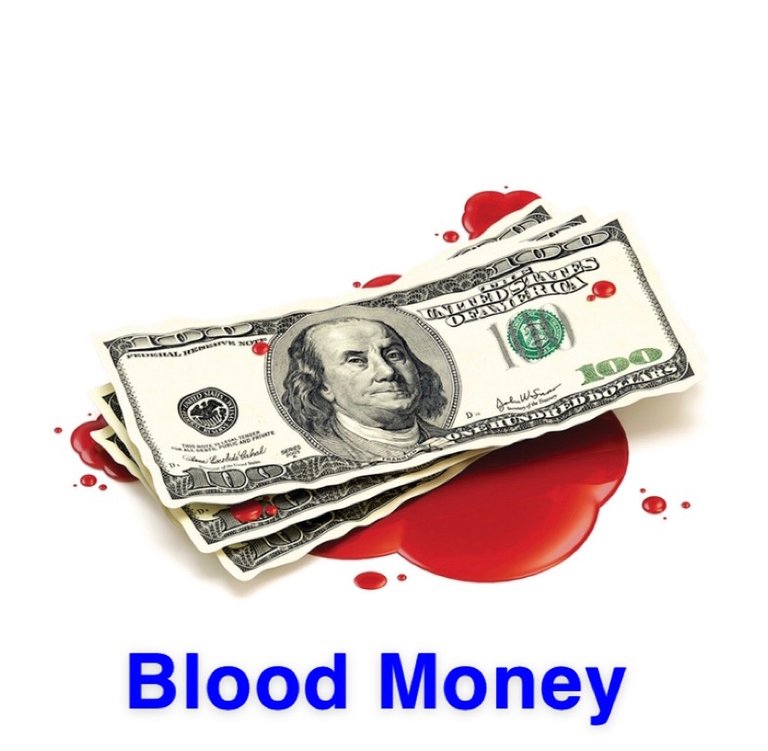 Characters: Fats, Tonya, Sherry, Lisa, Honey
Setting: Mid-day: Fats House- A Clouded dream memory state.
FATS
I need to run and check on something real quick. Go inside and make sure everything is OK. I'll be back in a minute.
TONYA
Yeah. OK.
(Tonya approaching the door of the house. Opens the door to notice Honey and Sherry in the kitchen interrogating Lisa. Lisa is tied down to a chair beaten and bloody. Sherry is whipping Lisa with an extension cord. Honey is cooking a hair comb on stove and asking questions.)
HONEY
You have one chance to tell me where my son is. Or.... I'm going to burn the skin off of your black ass neck.
(Lisa remaining silent chin held high. Sherry and Tonya watching in suspense. Honey proceeds to burn Lisa.)
LISA
(Let's out a Blood Curdling Scream. Tonya is awoken by the scream in a panic sweat.)
SCENE 2: Blood MONEY (TONYA'S HOME)
(Characters: Tonya.) Setting: Early morning raining. Tonya awakening in panic. Getting herself ready to visit her mother in jail. Sub consciously thinking to her self. (Slow theatrical music playing.)
TONYA
(Sets straight up in bed sweating. Having subconscious thoughts.)
-I cant stop it. Every night. Even during the day. I find my self going back looking for answers. I feel like I'm dying... On the inside. The world continues to spin but I'm stuck.
(Making way to restroom to observe medicine cabinet packed with pills and to begin brushing teeth)
TONYA
(Stuck in a prison .....just like my mother. Only I'm confined by my thoughts and memories. Trapped and denied my sanity due to the selfish motives of others.)
(Tonya dressing)
TONYA
(Greed and jealousy causing my mother to to act out in revenge why did this have to happen to us. Why did this have to happen to me.)
(Tonya stubs toe while dressing.)
TONYA
God dammit!
(Tonya sobbing on the floor desperately reaching for open pill bottle on table. Swallows pills than continues to the window with a glass of water after brief break down.)
FLASHBACK TONYA IN FRONT OF GROCERY STORE STARING OUT THE STORE WINDOW.
SCENE 3: BLOOD MONEY (GROCERY STORE/ OUTSIDE)
(Characters: Tonya, Kelvin, Nisha, Honey, Mike, Lisa, Edward) Setting: Mid-day - Raining - Grocery store. Honey checking out with the cashier, Kelvin in line, Nisha helping pack groceries and Tonya at the window in front looking outside.
CASHIER
Ma'am, Ma'am
TONYA
(Narrating: That's my mom. Her name is Honey. Life has her a bit stressed out two jobs 3 kids in the Brewster Projects what do you expect.)
HONEY
Huh..
CASHIER
16.38
HONEY
I'm sorry about that.
(Handing cashier money.)
KELVIN
Ma....
HONEY
Just so much on my mind.
KELVIN
Ma....
HONEY
What child?
KELVIN
Can I get a bag of chips?
HONEY
No! Thank you sir.
CASHIER
Thank you ma'am have a great day.
HONEY
You too. What did I tell you before we got here. I'm working two jobs...
(Grabbing groceries to head out to walk home weather begins to clear.)
KELVIN
I know.. I know.. two jobs just to make ends meet.
HONEY
Well if you knew that you wouldn't ask stupid questions. Nisha Tonya go ahead and grab these bags so we can head home. I gotta get changed before my second shift begins.
KELVIN
Yes ma'am.
NISHA
Yes ma'am.
TONYA
Yes ma'am.
(Family walks through neighborhood. Arrives at Brewster Projects to roach infested unit.)
TONYA
I'm tired of us living like this.
HONEY
and I'm not.
TONYA
I'm just saying.
(Everyone loading empty cabinets with the new few groceries. Honey hitting a bowl with weed.)
HONEY
I know that's why its up to us as a family to come together to survive. I'm sure I have a 1 in 3 chance that one of you will be successful. Than we wont be here very long at all right.
TONYA
Right.
HONEY
That's my girl.
(Kisses Tonya's forehead)
HONEY
Now you know we have to make this food last. So don't go all eating this food up in one night. I don't get paid for another two weeks.
(Honey notices the time)
HONEY
Damn it! I'm gonna be late.
(Grabbing work uniform and heading out front door. Nisha, Tonya and Kelvin would wait till there mother was out of sight than go out side.)
KELVIN
Is she gone?
TONYA
....yup
NISHA
I'm out!
KELVIN
Not before me.
(All kids exit the home to go on the block and run into their friends.)
KELVIN
Yo! Mike what up!
TONYA
(Narrating: That's Mike Kelvins friend. He also has a crush on Nisha he don't think I know about but I wasn't gonna bust his bubble. Besides he had Kalvin to worry about.)
MIKE
Whats good
(Mike holding a basketball walking toward Kelvin. Tonya narrating: That's Mike. Mike is a neighborhood and lives on our street.)
KELVIN
Yo you trying to go ball?
MIKE
yeah.
KELVIN
Cool we was all heading down to the park to kick it anyway.
MIKE
Hi Tonya
TONYA
Hey Mike
MIKE
Hi Nisha
(Mike looking at Nisha seductively.)
NISHA
Hi Mike...(Sarcastic)
(Group of friends head down to park Kelvin and Mike play a quick one on one. Girls sitting on cellphones and Edward pulls up around rear in his moms car trying sneaking. Texting Nisha.)
NISHA
Hey I'll meet up with y'all later.
TONYA
Where you going?
NISHA
None of yo business.
TONYA
Mhm
(Mike and Kelvin Finish ball gall game.)
MIKE
I told you I'm the real mike
KELVIN
Yeah whatever you fouled me.
MIKE
Don't cry now. Aye where Nisha go.
KELVIN
Why? (Serious)
MIKE
... Oh na I wanted to see if she witnessed this slaughter. Ha ha you know. Aye Im'ma hit up the water fountain.
KELVIN
iight.
(Kelvin walks over to Tonya. Mike walks over to water fountain looking for Nisha. Mike spots Nisha getting into Edwards car.)
KELVIN
Aye where Nisha go?
TONYA
I don't know. She said she would meet up with us later.
KELVIN
Well she better not be late because I'm not covering for her this time.
(Mike walks over)
KELVIN
Aye Mike you trying to chill at the crib for a little while.
MIKE
Yeah I can hang out for a little bit. Then I gotta get home and finish my homework.
KELVIN
OK cool!
(Mike Kelvin and Tonya go to Honeys house. Edward and Nisha can be seen making out in the car.)
NISHA
Wait.
EDWARD
What?
NISHA
Do you have a condom?
EDWARD
No. Do we need one?
NISHA
Uh yeah. Do you know what my mother
would do to me if she found out I got pregnant. Besides no one even knows who you are in my family.
EDWARD
Aw come on baby I'll pull out.
NISHA
Edward I said No! Now take me home!
EDWARD
OK OK no need to get all angry.. We were having a good night.
NISHA
Yeah were...
NISHA AND EDWARD HEAD TO HONEYS HOUSE. TONYA AT KITCHEN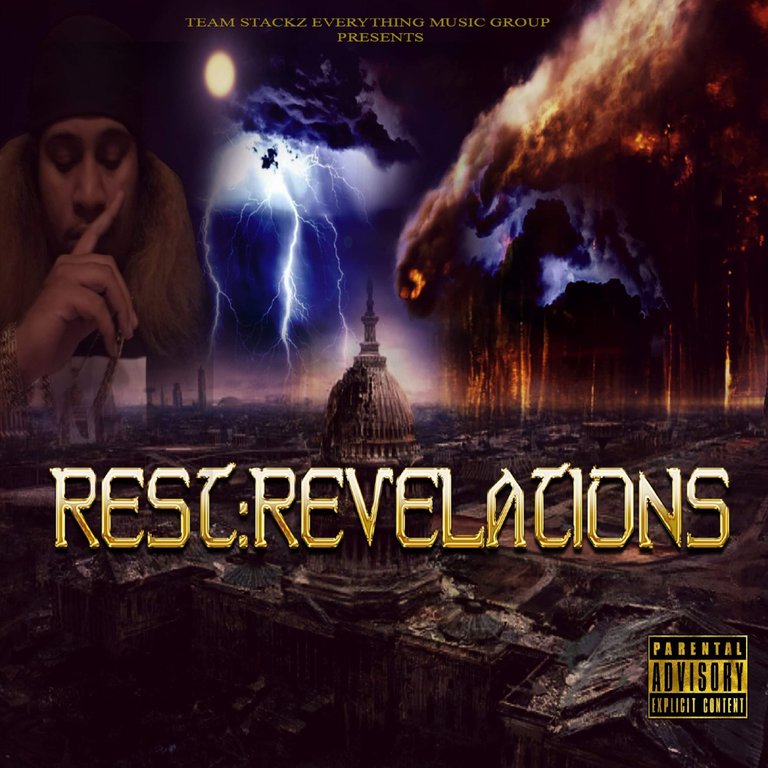 New album:
https://soundcloud.com/rest100/sets/rest-revelations