Battle continue to complete a quest. This time my quest is using Death Splinter.

Some win and some battle lose. Until the quest complete. Yeah, here are my reward.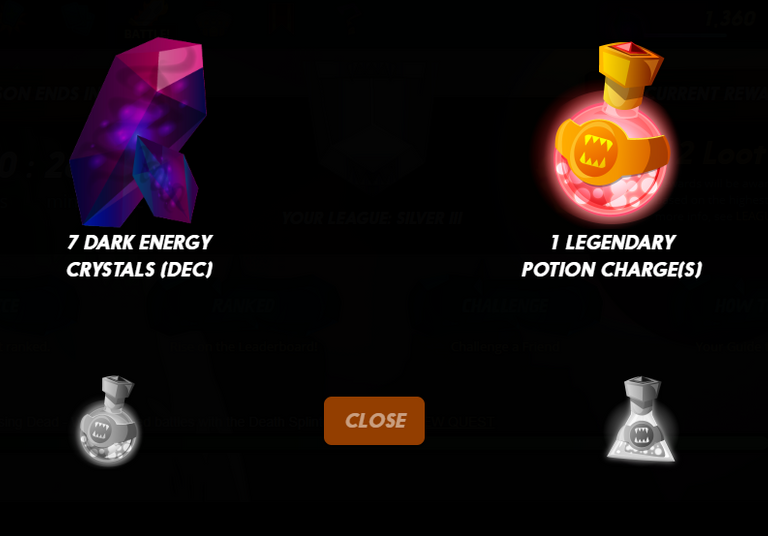 2 loot chest, but DEC + potion. Two streak days no card..
Lets see next day...
---
Join me in the battle. Lets fight !!!


---
Posted with eSteem!! Get its now, available for desktop, android and ios