My battle log for yesterday.

Using Fire splinter, not bring me any problem to win 5 battle. For now I still at Silver I. Still not archive to enter Gold III. Hopefully I can make it before season end.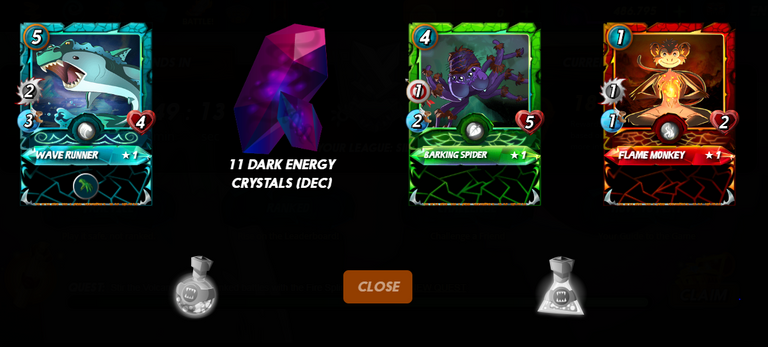 Yesterday reward, I got 4 loot chest - 3 common card + DEC.
---
---
Join me in the battle. Lets fight !!!


---
---
Posted with eSteem!! Get its now, available for desktop, android and ios


---
---