Have you been using the Furious Chicken in your team lineup at battles? Or did you always forget to use it, just like me?
Since its release over 2 weeks ago, the Furious Chicken is already the most used cards in Steemmonsters due to its 0 mana. Perfect to fill an empty slot, as a tank, or snipe target, or at the back. I had written some tips for the Chicken, check it out here https://steemit.com/splinterlands/@jrvacation/how-to-chicken-strategy-and-analysis-splinterlands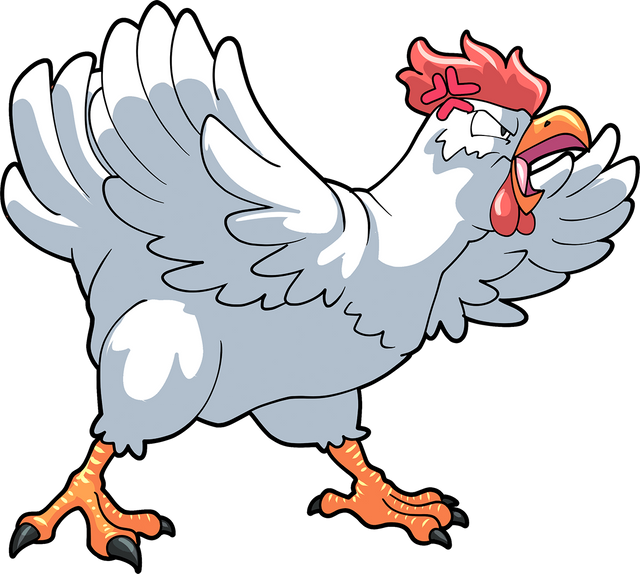 Attack?
But have you ever used it in a successful attack? At only 1 speed, this chicken is always the first monster to die. The only chance for it to land an attack is almost only at Super Sneak or Melee Mayhem ruleset.
Enrage?
So how about getting it to Enrage? This is the only ability of the Furious Chicken but I had never seen it activate before. For it to happen, it needs to take some damage, meaning a + health is needed from summoner or a fellow monster. Then it needs to survive an attack by an enemy monster, and long enough for its turn to attack the enemy.
Win a free Beta card
I would love to see a battle where the Furious Chicken gets enraged and launch an attack. If you have one, drop the battle link in the comment and I will send you a Beta card.
Rules
Must be a ranked or tournament battle. No Challenge
The Furious Chicken must enraged
The Chicken must launch an attack on the enemy
If your Chicken manage to attack once, I will give you a common card. If it attack twice, I will give a rare card. Attack 3 times or more, I will give you an EPIC card!
Limited to first 10 entries.
So go and use the Chicken and win some free cards now!