Bit late checking in on steemit and my steemmonsters today. Completely forgot the season was ending til I hopped on. Made out pretty nicely I must say. Upon flipping over the set of cards I find a gold foil Goblin Mech!!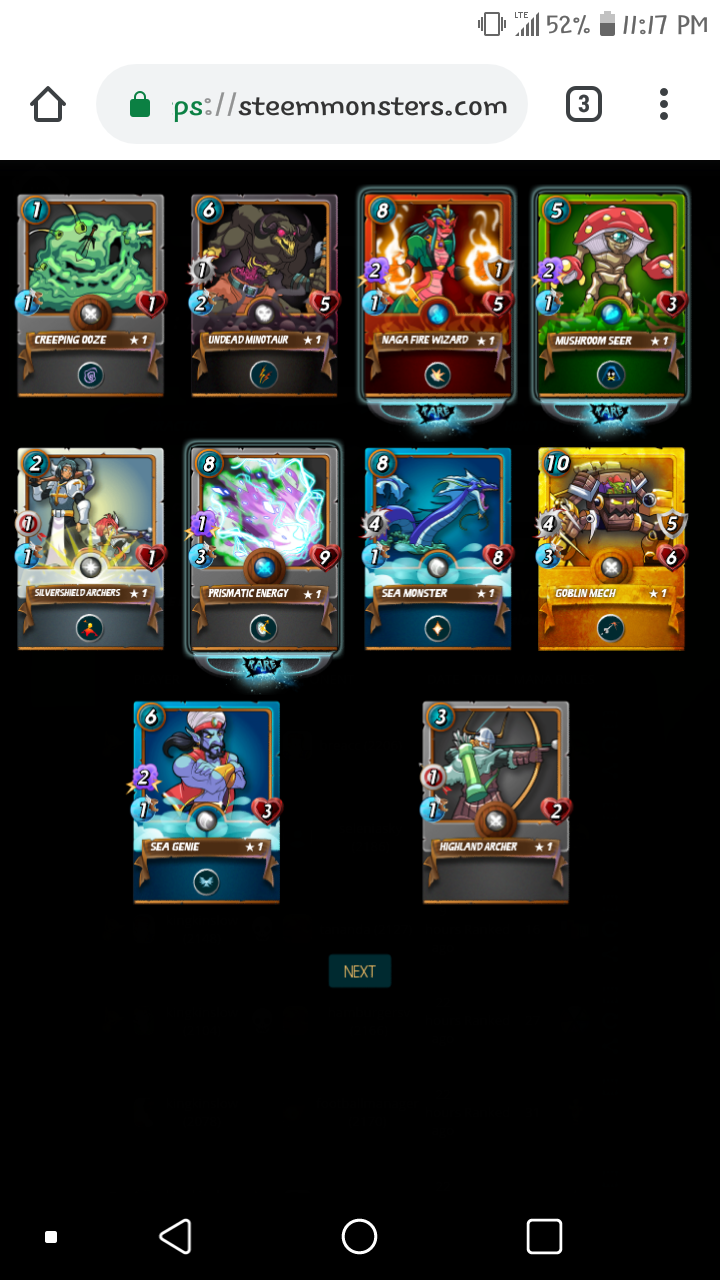 Second set revealing to me a legendary Ruler of the Seas! A gold foil Highland Archer and gold foil Wood Nymph!!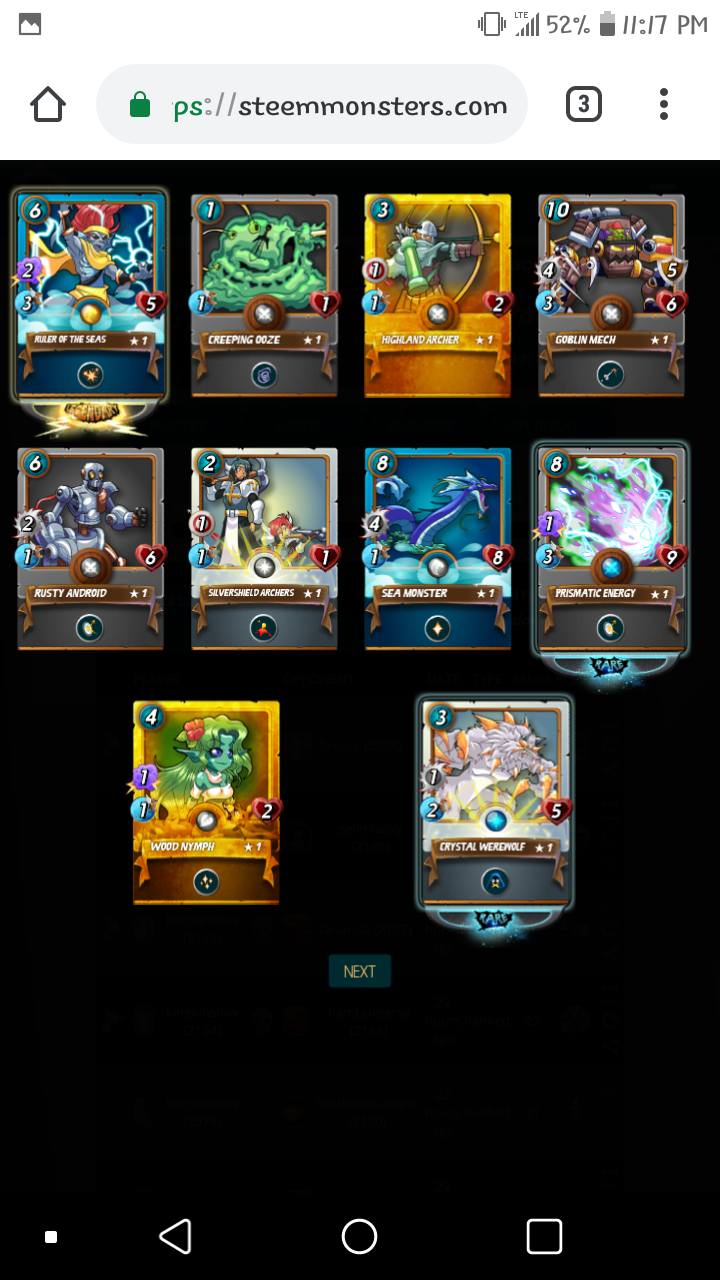 Then lastly a third set of some still nice cards!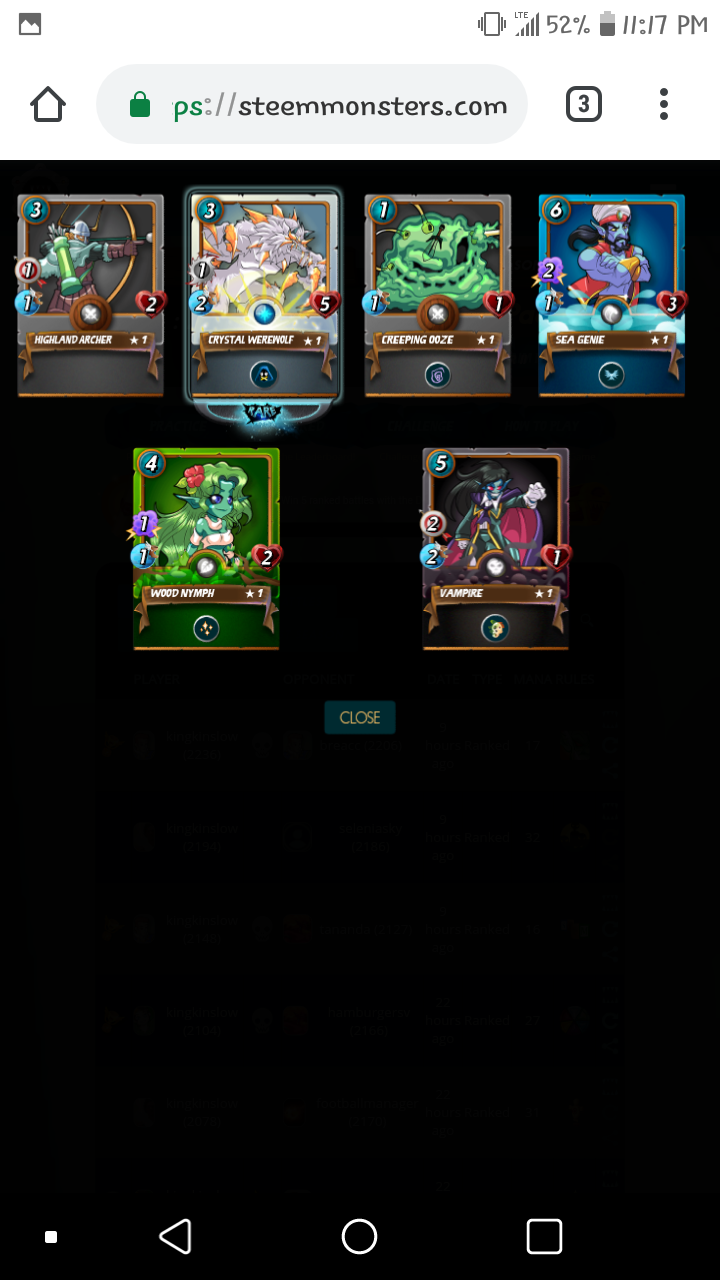 Been very much enjoying my adventure in steemmonsters. Gathering up stradegies for different splinters has been really fun and still learning. Can't wait to see what the future holds for the game!