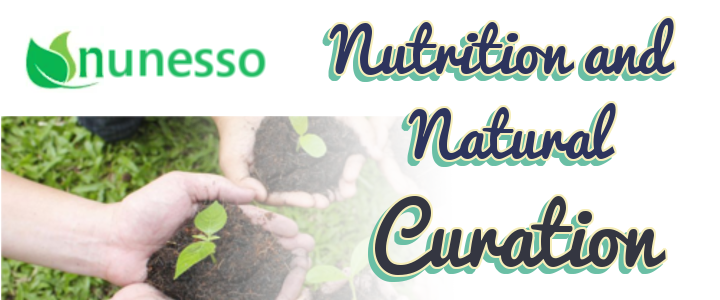 Nunesso's curation team looks for posts related to the Nutrition and Natural products industry on Steemit. We are looking for excellent posts that we feel deserve more exposure and higher payouts.
All featured posts will be upvoted 100% by Nunesso and resteemed to our followers
---
The first post is from @krnel -- Getting to Know Herbs: Ashwagandha
From @krnel's series on getting to know herbs. We learn about the plant called Ashwagandha. Many use it to treat stress-related problems like insomnia. It has a long tradition in Ayurvedic use.
View the post: https://steemit.com/@krnel/getting-to-know-herbs-ashwagandha
---
The second post is from @artemislives -- The Natural Medicine of Bamboo
@artemislives describes the amazing health benefits of bamboo shoots and many qualities researched and historical use. It's interesting to find out about the nutritional benefits of bamboo shoots.
View the post: https://steemit.com/@artemislives/the-natural-medicine-of-bamboo
---
The third post is from @mountainjewel -- Herbs for the Womb : Mystery Angelica - Can You ID It?
@mountainjewel has a bit of a twist to this post. She has a mystery Angelica that she would like to see identified. She has a bounty open if you can identify the plant. It's not Angelica sinensis. Can you id it?
Visit the post: https://steemit.com/@mountainjewel/herbs-for-the-womb-mystery-angelica-can-you-id-it
---
Nunesso compiles a list of Nutrition and Natural Product content each week.
Please consider delegating some SP towards helping Nunesso to grow our voting power. The more the better we will be able to reward featured authors with stronger votes. Go to this post to learn to delegate or feel free to contact us at our Discord server. All delegators 100 SP or above will be added to receive 100% upvotes on all future posts.
You can use these custom links to delegate to us:
30SP, 50SP, 100SP, 250SP, 500SP, 1000SP
NOTE: We do not support plagiarised content or inflammatory posts. We may remove votes from any posts. If you see us voting on questionable content, please let us know your concerns.
---
Follow us and upvote. We have some great things coming.
---
Posted from our nunesso blog with SteemPress : https://nunesso.info/nunesso-nutrition-and-natural-products-curation-post-19/
---