image source
Kuyang, the ghost of a woman from Borneo | Kuyang, one of the creatures that might make your hair stand up. Do you believe that the ghost is real? It depends on how you fight the fear in your body, even if you believe it every night, maybe he will always be present in front of you. But how you deal with it if it is already dealing with your body.
Maybe it will be a bit nervous or even run away from that situation, yeah exactly is I will run away from this lie world. It's just that I can not run for a fear, because without realizing that in a state of fear will make some body energy lose signal.
But have you ever heard the word kuyang, maybe some of you are lovers of high-voltage film, obviously maybe you already know what kuyang. Kuyang is one of the hidden ghost names that stop at Borneo earth.
Frighteningly, some of the news sources are scattered, this ghost who has stirred up the Dayak tribe in Bontang, Kalimantan, Indonesia. But no problem, you do not need to be afraid to visit there, because it will be one of the typical life that you will not get elsewhere, your guts will come out when you are dealing directly with problems like this haha.
Do you believe that I can live in two versions? It may be that this is real, it can turn into a ghost and can also turn into a human. Surely he would be a human being during the day and otherwise would be a ghost at night, lol.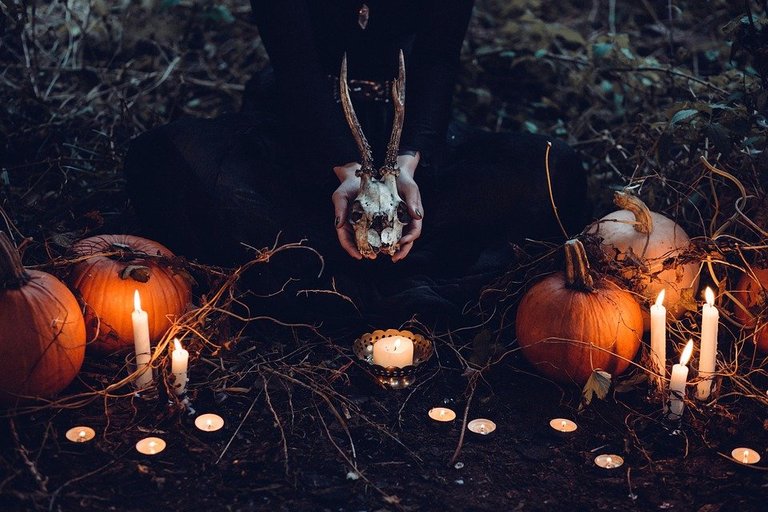 image source
Sounds like a stupid story, but you should not underestimate this problem. It looks like the story of a thief who works at night, maybe they will be the same for a life but will be different in the gap of the game.
How a thief will work in search of a joy in the life of his dark life, the empty house and solitude become the mainstay of the game, they use every gap of power to work for life, of course it takes concentration, preparedness to game rules for it, and no wonder they gathering power during the day for comfort at night.
Call me a thief, but no, I'm just a strange creature who has special knowledge so that he can become a ghost, they will only work when they feel hungry, the blood used by the mother to give birth is the food they must find.
Palasik, that's how the Sumatran people call it, if you ask how it looks then I will answer the usual course, honestly for the moment I have never seen such strange things, maybe I should learn to find out how the face shape of the beast.
It is said that my ghost has a shape like a hungry woman, she is also very well known to the people of Thailand, so no wonder if there is a dance called kuyang dance, this dance is dedicated to drive the creature from human life around, but believe you that a dance can distancing a life from the shadow of a ghost? that is what is called belief, a greatness that arises from a high level of trust, basically that is life.
"You will get everything from what you want with a belief, that's true, even you have to apply a trust in every game you want to show, so to achieve a success, your life needs a trust, and that trust can only be done by people who are serious ".

vote steempress witnesses here : https://steemit.com/~witnesses
---
Idonesian Version
Kuyang, salah satu dari makhluk yang mungkin bisa membuat bulu kuduk anda berdiri. Percayakah anda bahwa hantu itu benar-benar nyata ?, itu tergantung dari bagaimana anda melawan rasa takut dalam tubuh anda, bahkan jika anda percaya itu setiap malam, mungkin dia akan selalu hadir didepan anda. Namun bagaimana anda menghadapinya jika itu sudah berhadapan dengan badan anda.
Mungkin akan sedikit gugup atau bahkan lari dari keadaan itu, iya tepatnya adalah saya akan lari dari dunia bohong ini. Hanya saja aku tidak dapat lari untuk suatu ketakutan, karena tanpa sadar bahwa dalam keadaan takut akan membuat beberapa energi tubuh kehilangan sinyal.
Namun pernahkah anda mendengar kata kuyang, mungkin sebagian dari anda adalah penikmat film bertegangan tinggi itu, jelas mungkin anda sudah mengetahui apa itu kuyang. Kuyang merupakan salah satu dari nama hantu siluman yang singgah di bumi Borneo.
Menakutkan, beberapa dari sumber berita yang tersebar, hantu kuyang ini sudah menggegerkan suku dayak di daerah Bontang, Kalimantan, Indonesia. Tapi tidak masalah, anda tidak perlu takut untuk berkunjung kesana, karena itu akan menjadi salah satu kehidupan khas yang tidak akan anda dapatkan ditempat lain, nyali anda akan keluar ketika anda berhadapan langsung dengan masalah seperti ini haha. Kuyang, the ghost of a woman from Borneo.
Percayakah anda bahwa kuyang bisa hidup menjadi dua versi ?, mungkin saja bisa jadi hal ini benar-benar nyata, dia bisa berubah menjadi hantu dan juga bisa berubah menjadi manusia. Tentunya dia akan menjadi manusia disaat siang hari dan sebaliknya akan menjadi hantu di malam hari, lol.
Terdengar seperti cerita bodoh, tapi anda tidak boleh meremehkan masalah ini. Itu terlihat seperti kisah seorang pencuri yang bekerja saat malam hari, mungkin mereka akan sama untuk sebuah kehidupan namun akan berbeda pada celah permainan.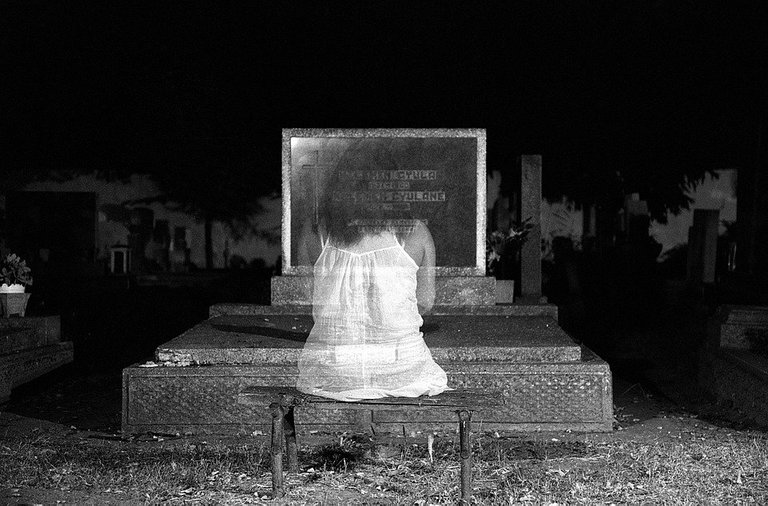 image source
Bagaimana seorang pencuri akan bekerja untuk mencari sebuah kesenangan dalam membahagiakan kehidupan gelapnya, rumah kosong dan kesunyian menjadi andalan dalam permainan, mereka menggunakan setiap celah kesempuatan untuk bekerja demi kehidupan, tentunya butuh konsentrasi, kesiapan hingga tata cara permainan untuk itu, dan tidak heran jika mereka mengumpulkan tenaga disaat siang demi kenyamanan pada malam hari.
Sebut saja kuyang itu pencuri, tapi bukan, kuyang hanya makhluk aneh yang memiliki ilmu khusus sehingga dia bisa menjadi hantu, mereka hanya akan bekerja ketika mereka merasa lapar, darah bekas dari hasil ibu melahirkan adalah makanan yang harus mereka temukan.
Palasik, begitulah orang sumatera menyebutnya, jika anda bertanya bagaimana bentuknya maka saya akan menjawab biasa saja, jujur untuk saat ini saya belum pernah melihat barang aneh seperti itu, mungkin aku harus belajar mencari tau bagaimana bentuk wajah dari binatang tersebut.
Kabarnya hantu kuyang memiliki bentuk seperti seorang wanita yang kelaparan, dia bahkan juga sangat dikenal dikehidupan masyarakat thailand, maka tidak heran jika ada tarian yang bernama tarian kuyang, tarian ini dipersembahkan untuk mengusir makhluk itu dari kehidupan manusia sekitar, namun percayakah anda bahwa sebuah tarian bisa menjauhkan sebuah kehidupan dari bayangan hantu ? itulah yang disebut kepercayaan, sebuah kehebatan yang muncul dari tingkat percaya yang tinggi, pada dasarnya begitulah kehidupan.
"Anda akan mendapatkan segalanya dari apa yang anda mau dengan sebuah kepercayaan, itu benar, bahkan anda harus menerapkan sebuah kepercayaan disetiap permainan yang ingin anda tunjukkan, begitulah untuk mencapai suatu kesuksesan, kehidupan anda membutuhkan sebuah kepercayaan, dan kepercayaan itu hanya bisa dilakukan oleh orang yang bersungguh-sungguh".
---
Posted from my blog with SteemPress : http://ijakrong.com/2018/07/30/sp45-kuyang-the-ghost-of-a-woman-from-borneo/
---
---

vote steempress witnesses here : https://steemit.com/~witnesses
---