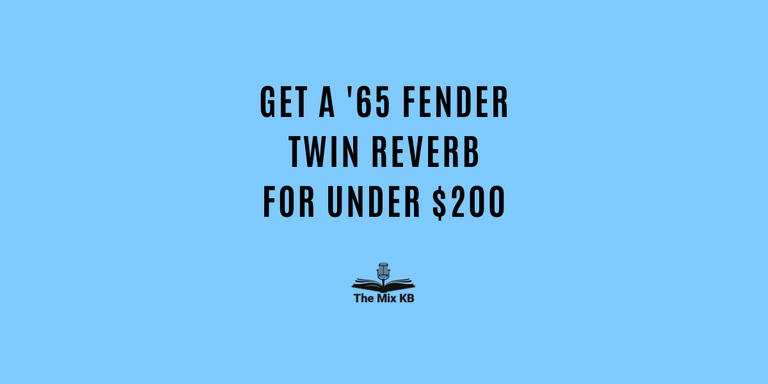 So how can you get that Fender sound without the price-tag? Sounds impossible doesn't it, can you really get a '65 Fender Twin Reverb for under $200?
I have a few amps in my studio, my main rig is a Vox AC30C2 which has always been (and still is) my dream amplifier. But every now and then a track just calls for that Fender sound.
Is that a '65 Fender Twin in your pocket?
Alright you got me, it's not the real thing but man it's not far off and for a couple hundred bucks you can't really complain.
The iRig HD 2 is a 96kHz, 24bit interface for iPhone, iPad, Mac and PC. It also comes with AmpliTube 4 for Mac/PC.
Combine that with Amplitube 4 and the Fender Collection 1 and you've got yourself a sweet sounding classic amp for your studio.
The options are endless really, you could apply this idea to almost any desktop operating system or mobile device and bam, there you have it, you got that '65 Fender Twin Reverb sound for a fraction of the cost.
Cost breakdown (AUD)
IK Multimedia iRig HD 2 – $154.64.
Amplitube CS – FREE.
Amplitube in-app purchase: Fender Collection 1 -$30.99.
Includes the Officially Licensed '65 Twin Reverb™ Amp Model.
Plus: '65 Deluxe Reverb, Super-Sonic, Pro Junior & '59 Bassman.
Total cost: AU$185.63
That's less than US$120.00 and less than 1 tenth of the cost of a real-deal Fender Twin amplifier.
Disclaimer
Now, I know the iPhone/iPad isn't free. That said, I already had an iPhone and chances are most of you already have a tablet or smartphone of some kind that will work with the same apps and similarly priced hardware. So don't break my balls, go make some music!
If you need some tips on getting the most out of your new amp, you may be interested in my other posts:
---
Posted from my blog with SteemPress : https://themixkb.com/get-a-65-fender-twin-reverb-for-under-200/
---